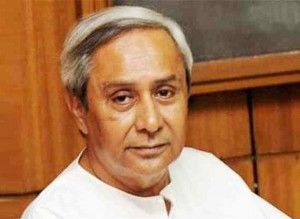 Chief  Minister, Naveen Patnaik is getting his party battle-ready with 2019 elections nearing. Though Congress is technically the main opposition party in the state he knows only too well that his real battle will be with a resurgent BJP which is focussing on Odisha as part of its grand strategy to conquer eastern India. Patnaik, however, is moving cleverly and remains confident about winning this battle.
From all appearances 2019 elections in Odisha will be a battle between Naveen  Patnaik-led Biju Janata Dal (BJD) and the Bhartiya Janata Party which will bank as much on the charisma of Prime Minister, Narendra Modi as on efficacy of party president, Amit Shah's strategy.
The signs are already there with Shah making repeated visits to the state and scaling up his anti-Naveen rhetoric, a move that is also being echoed by his lieutenants like union petroleum and natural gas minister, Dharmendra Pradhan who, many believe, would BJP's chief ministerial candidate in the state.
That Shah has declared a war against Naveen is evident from his recent call to the party cadres and to the people of the state to throw out the BJD government. He has also been accusing the chief minister of non-performance and shielding corruption. " When we come to power we will put all those accused of corruption behind the bars," he had thundered during his one of his recent visits to the state.
Pradhan, too, has been taking pot-shots at the chief minister and his party which has invariably hit back at him. The BJD has criticized the union minister on several issues from distorting Odia language to politicising the issue of conservation of Konark.
By all accounts this battle is going to get interesting. But the chief minister remains unfazed by opposition attacks and continues to make the right moves, one of the recent ones being enhancing the health coverage for women under the "Biju Swaysta Yojana" from Rs 5 to Rs 7 lakh which was widely publicized.
The party strategists deliberately sought to highlight the fact that Naveen did this following a request from a tribal woman from Malkangiri who wanted government to accord priority to women's health. When Naveen had announced the Biju Swastya Kalayan Yojana health assurance scheme that is set to benefit 70 lakh people the beneficiaries were to get Rs.5 lakh for treatment at government hospitals including sub centers to district health hospitals, the coverage including free medicines as well.
But now women will get Rs.7 lakh coverage, thanks to Malkangiri's Mamata who, during a video-aided interaction requested the chief minister to enhance the amount for women. Sources said "During the meeting with the Malkangiri people, Naveen patiently heard from Mamata Madhi who hails from the Maoist infested Kalimela block of the district. She said there are many issues linked to women. Chief Minister has done many things for the cause of women that includes 50 per cent reservation for women and involving them in developmental work. While Mission Shakti benefits many families health coverage is a major issue."  Malkangiri officials said that Mamta, a tribal girl had last year completed her graduation. She is an active member of the Biju Yuva Bahini and works dedicatedly for the development of tribal community. People have seen echoes of Biju Patnaik in what Naveen did and that seems to have boosted the public image of the chief minister.
While this move has endeared Naveen to women, he has also been trying to woo the state's large farming community. In what is being seen as an attempt to win back the confidence of farmers. Chief Minister Naveen Patnaik has been meeting them in batches on a daily basis and telling them about his government's initiatives for the overall welfare of the farming community.
Last year the state government had come under fire following the death of a number of farmers. The issue of minimum support price (MSP) for different farm products has also been haunting the government.
The exercise of chief minister meeting farmers began from April 20. So far Naveeen has met more than 250 leading farmers from five blocks – Bahalda, Anandapur, Baragada, Athamallick and Paralakhemundi.
"The chief minister will meet 50 leading farmers from each of the 314 blocks of the state. The farmers meeting Naveen are being selected by agricultural extension officers at the block level. At least two farmers from each gram panchayat will be part of the delegations," said an official. Women farmers, too, are being included in the delegations.
The Institute of Management on Agricultural Extension (IMAGE) has been entrusted with the task of bringing the farmers to Bhubaneswar where they are being educated about various government initiatives in the field of agriculture.
A senior IMAGE official said "After the farmers arrive here we take them to our classrooms and make them aware of various schemes in agricultural, horticulture and other allied sectors. After a session with us we take them to Orissa University of Agriculture Technology (OUAT) and organise field visits to give them the exposure."
He said that following field visits the farmers meet the chief minister who communicates with them directly and tries to know about their problems while telling them about his government's initiatives aimed at their welfare.
The officer added that from July 4 onwards IMAGE will bring farmers' delegations from two blocks at a time for educative sessions and meetings with the chief minister. Describing farmers' meeting with the chief minister as a clever move ahead of the general elections sources said that they will act as Naveen's foot soldiers in taking forward the message of good governance which has been one of the focus areas of the government and is likely to be a major election plank of the ruling BJD.
A  farmer from Parlakhemundi, who met the chief minister in Bhubaneswar,  said "We used to see him on television. But seeing him in person was an entirely different experience. He asked us many questions relating to   agriculture. Besides what we learnt about agriculture in Bhubaneswar will stand us in good stead."
If the chief minister has sought to keep farmers in focus his rival BJP is not lagging behind. Three central ministers were recently in Bhubaneswar for a two day Agri-entrepreneurship conclave which was attended by nearly 1000 farmers across the state.  However, Naveen's initiative is likely to impress the farmers much more and they are certain to be plump for his party once again in 2019.