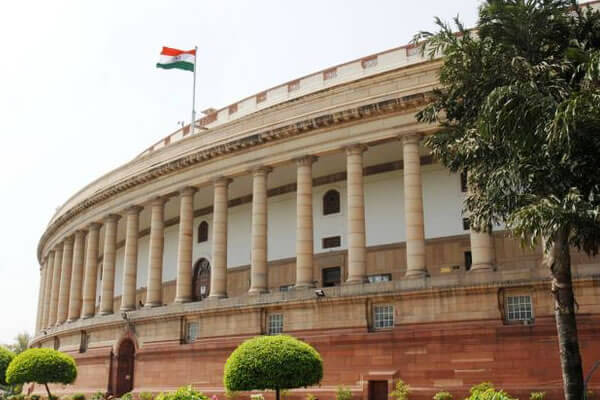 Government announces minimum support prices (MSPs) for 22 mandated crops and fair and remunerative price (FRP) for sugarcane on the basis of recommendations of the Commission for Agricultural Costs & Prices (CACP), after considering the views of State Governments and Central Ministries/Departments concerned and other relevant factors. The mandated crops are 14 crops of the kharif season viz. paddy, jowar, bajra, maize, ragi, arhar, moong, urad, groundnut-in-shell, soyabean, sunflower, sesamum, nigerseed and cotton; 6 rabi crops viz. wheat, barley, gram, masur(lentil), rapeseed/mustard and safflower and two other commercial crops viz. jute and copra. In addition, the MSPs of toria and de-husked coconut are fixed on the basis of the MSPs of rapeseed/mustard and copra, respectively.
Government has announced its historic decision on 04.07.2018 to fix MSP at a level of at least 150 per cent of the cost of production for 14 kharif crops 2018-19 season which redeems the promise made in the Union Budget for 2018-19.
Earlier, the MSP fixed for Copra for 2018 and jute for 2018-19 are at level of 150 percent and 163.21 percent of cost of production respectively.
Statement indicating MSPs and return over cost of production for Kharif Crop of 2018-19 is at Annexure.
                                                 ANNEXURE
Minimum Support Prices (MSPs) and Return over Cost of Production
(Rs/quintal) Commodity
2018-19
Sl. No.
KHARIF CROPS
MSP
% Return over Cost
1
PADDY(Common)
1750
50.09
(Grade A) ^
1770
2
JOWAR (Hybrid)
2430
50.09
(Maldandi) ^
2450
3
BAJRA
1950
96.97
4
MAIZE
1700
50.31
5
RAGI
2897
50.01
6
ARHAR(Tur)
5675
65.36
7
MOONG
6975
50.00
8
URAD
5600
62.89
9
COTTON (Medium Staple)
5150
50.01
(Long Staple) ^
5450
10
GROUNDNUT IN SHELL
4890
50.00
11
SUNFLOWER SEED
5388
50.01
12
SOYABEEN
3399
50.01
13
SESAMUM
6249
50.01
14
NIGERSEED
5877
50.01
This was stated by Shri C.R.Chaudhary ,MoS ,Ministry of Consumer affairs,Food and Public distribution in a written reply in Rajya  sabha