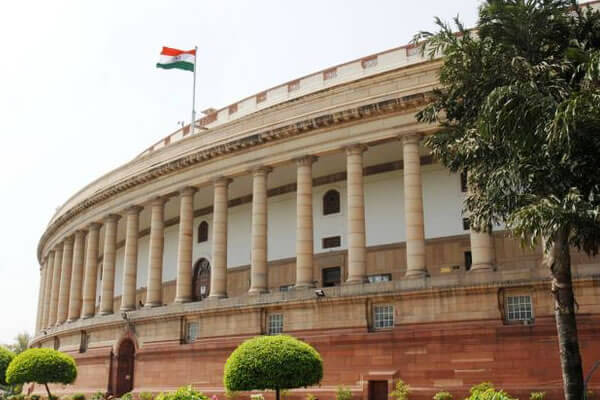 Stating that 14 cities of India – namely Kanpur, Faridabad, Gaya, Varanasi, Patna, Delhi, Lucknow, Agra, Gurgaon, Muzaffarpur, Srinagar, Jaipur, Patiala & Jodhpur are included in the list of 20 cities, which have recorded high levels of PM2.5, Minister of State for Environment, Forest and Climate, Dr. Mahesh Sharma has pointed out that these cities in WHO Report do not report pollution on all parameters.   In a written reply to a question in Lok Sabha, the Minister referred to the World Health Organization (WHO) Global Ambient Air Quality Database (update 2018), which consists of mainly annual means for PM10 and/or PM2.5, covering more than 4000 human settlements in 108 countries for the years from 2008 to 2016.
Dr. Sharma said that out of the 14 cities listed in the WHO database, 8 cities are in the list of 94 Non-attainment cities (2011-2015).   He added that the Non-attainment cities have been identified primarily on the basis of PM10. The Minister highlighted that under National the Ambient Air Quality Monitoring Program (NAMP), the parameters monitored are mainly PM10, SO2 and NO2. Initially, 94 non-attainment cities were identified for formulation of action plans. State Pollution Control Boards (SPCBs) have been asked to prepare city-specific plans. He also said that action plans have been received for 71 cities.  Further, 08 more cities have been added recently to list of Non-attainment cities for framing city specific action plan (Annexure I). "Seven Regional (East, West, North-I, North-II, South, North-East, and Central) Workshops were organized to sensitize SPCBs and stakeholders to develop City Specific Action Plan for control of air pollution", the Minister averred.
Dr. Sharma emphasised that the Ministry of Environment, Forest and Climate Change (MoEF&CC) has formulated National Clean Air Programme (NCAP) for abatement of air pollution in the country. He stressed that the NCAP aspires to strengthen the ongoing government initiatives targeted towards prevention, control and mitigation of air pollution. He also stated that it lays down a comprehensive framework for management of air quality in the country by augmentation of existing air quality monitoring network, introduction of rural monitoring stations and devising air quality management plans for non-attainment cities based on detailed source apportionment (identification of pollution sources) studies for each city.
Annexure- I
Non-Attainment cities with respect to Ambient Air Quality India
(2011-2015) and WHO report 2014/2018
Sl. No
State
Cities Sl. No
Cities
1
Andhra Pradesh

Guntur

Kurnool

Nellore

Vijaywada

Vishakhapatnam
2
Assam

Guwahati

Nagaon

Nalbari

Sibsagar

Silchar
3
Chandigarh

Chandigarh
4
Chattisgarh

Bhillai

Korba

Raipur
5
Delhi

Delhi
6
Gujarat

Surat

Ahmedabad
7
Himachal Pradesh

Baddi

Damtal

Kala Amb

Nalagarh

Paonta Sahib

Parwanoo

Sunder Nagar
8
Jammu & Kashmir

Jammu

Srinagar
9
Jharkhand

Dhanbad
10
Karnataka

Bangalore

Devanagere

Gulburga

Hubli-Dharwad
11
Madhya Pradesh

Bhopal

Dewas

Indore

Sagar

Ujjain

Gwalior
12
Maharashtra

Akola

Amravati

Aurangabad

Badlapur

Chandrapur

Jalgaon

Jalna

Kolhapur

Latur

Mumbai

Nagpur

Nashik

Navi Mumbai

Pune

Sangli

Solapur

Ulhasnagar
13
Meghalaya

Byrnihat
14
Nagaland

Dimapur

Kohima
15
Orissa

Angul

Balasore

Bhubneshwar

Cuttack

Rourkela

Talcher
16
Punjab

DeraBassi

Gobindgarh

Jalandhar

Khanna

Ludhiana

NayaNangal

Pathankot/Dera Baba

Patiala

Amritsar
17
Rajasthan

Alwar

Jaipur

Jodhpur

Kota

Udaipur
18
Tamilnadu

Tuticorin
19
Telangana

Hydrabad

Nalgonda

Patencheru
20
Uttar Pradesh

Agra

Allahabad

Anpara

Bareily

Firozabad

Gajraula

Ghaziabad

Jhansi

Kanpur

Khurja

Lucknow

Muradabad

Noida

Raebareli

Varanasi
21
Uttarakhand

Kashipur

Rishikesh
22
West Bengal

Kolkata
23
Bihar

Patna

Gaya

Muzaffarpur