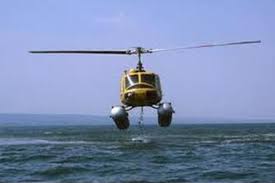 Sources said that according to the proposal the water aerodrome will come up in an area of open water used regularly by seaplanes or amphibious aircraft for landing and taking off. Spice Jet airlines has been short-listed for setting up the facility which will be the first of its kind in the state.
However, Odisha government has expressed serious concern over the move as it could adversely impact the fragile eco-system of the lake which is a Ramsar site, one of the better known wetlands of the country.
According to media reports in a letter to the chief secretary AP Padhee, Airports Authority of India (AAI) chairman Guruprasad Mohapatra said "Airports Authority of India plans to set up water aerodromes in India. For starting amphibious air craft operation in Odisha, Bhubaneswar Air port and Chilika lake have been short listed for a pre-feasibility study. Site in Chilika is to be identified by state government."
Chief Executive Officer of Chilika Development Authority (CDA) Sushant Nanda said "A team of experts from the Centre has already visited area and made a study. As this is in the initial stages I don't have much information on this. But any positive intervention in Chilika will boost tourism in the area and have a positive impact on the livelihood of the people living in the area."
Reports also said that additional secretary, General Administration (GA) department PK Biswal has also written a letter to the Biju Patnaik Airport authorities asking for information from them following which the state government would provide necessary help to the project.
However, sources in the government said, "The state is likely to object to the proposal on two grounds. Chilika is known for attracting migratory birds. Nearly 10 to 12 lakh birds visit the area during October and March. Any such project can pose a threat to birds. Even there are chances of bird hits to aircraft increasing which could endanger the lives of the pilot as well as others."
They said, "We have even restricted the movement of boats in many areas of Chilika including the Nalanaba bird sanctuary."  Officials also pointed out that Chilika was also home to Irrawaddy dolphins.
Any disturbance in the Chilika ecosystem will endanger the lives of the dolphins as well. The lake presently has nearly 200 dolphins. "We cannot risk their lives," said an official.