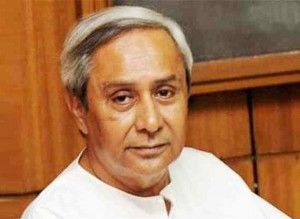 Ahead of the elections chief minister, Naveen Patnaik is making some deft political moves. While he has emerged as the favourite of the youth by turning Bhubaneswar into the sports capital of India and making a strong pitch of hockey being officially designated India's national game he has won the support of women by enhancing the health coverage for them under Biju Swasthya Yojana
Chief Minister, Naveen Patnaik has made some extremely clever moves that are bound to win him support from a large chunk of voters, especially from the youth and the women.
Good at reading people's pulse he has taken a major step towards carving out a new political constituency—that of sports lovers who are mighty impressed by the way he is fast turning Bhubaneswar into the sports capital of India. The city that did Odias proud by hosting the Asian Athletics Championship last year is now gearing up for another showcase international event—the Men's Hockey World Cup that will kick off in November.
While that itself is reason enough for the sporting fraternity to celebrate Patnaik's letter to Prime Minister, Narendra Modi demanding that hockey be officially recognised as India's national game has made them root for him even more loudly.
"As you know Sir, the next World Cup Hockey will be held Odisha in November this year. While reviewing the preparations, I was surprised and shocked to know that what is popularly known as the National Game – Hockey, has in fact never been notified as our National Game," Naveen wrote in his to Prime Minister, Narendra Modi urging him to accord this status to the game.
"Hence I am sure you will agree with the crores loving fans of our country – that Hockey truly deserves to be notified as our National Game. This will be fitting tribute to the great Hockey players who have made our country proud. It will also inspire our future generations," the letter added.
Naveen, who in February this year had announced his government's first of its kind association with the game by becoming the sponsor of the national men's and women's hockey teams for the next five years, recalled the international accolades that India has won in the field of hockey.
"For any country winning an Olympic gold medal is a proud moment. What makes it more glorious is to hear the national anthem being played on the national stage while the country's flag goes up. In 1948 as a newborn nation India witnessed this glory in London when the national hockey team won the Olympic gold medal. A nation of 33 crores rejoiced as the gold was won in London by defeating Great Britan," he said.
Stating that till the 1980s India's presence in international sporting arena was marked by its brilliance in hockey the chief minister referred to the growing popularity of the game in the country, especially in the tribal areas of Odisha, Jharkhand and Chhatisgarh.
"Cutting across different strata of society and regions, cutting across the rural urban divide, hockey is hugely popular. In the tribal areas of Odisha, Jharkhand and Chhatisgarh hockey is a way of life. In fact, in a first of its kind, the state of Odisha is sponsoring the National Hockey Teams for the next five years," wrote Naveen who has been personally supervising the preparations for the men's hockey world cup to be played in Bhubaneswar from November 28 to December 16. The event will see sixteen teams from around the globe competing for the top honours.
Former India hockey captain and chairman of Odisha Tourism Development Corporation, Dilip Tirkey justified chief minister's demand saying that hockey was the game that put India on the international stage for the first time. "We have been Olympic champions eight times and won the World Cup once. It is time the game gets its due," he said.
But Naveen's missive has triggered a controversy with union minister for youth affairs and sports, Rajyavardhan Singh Rathore asserting that no official declaration was required to accord hockey the status of India's national game.
"For loving sports and hockey, we do not need official proclamation. (Like) now (that) it is (our) national sport so let us start loving it. Even in terms of facilities, hockey is one of the priority sports of our country," the minister told a news agency. He added that he would leave it to the people to decide whether they wanted it to be declared a national sport officially or they would continue to love it even if it remains unofficial.
The chief minister, however, appeared unfazed by Rathore's comments, indicating that he would continue his campaign for hockey being accorded the coveted official status of national game. "I was surprised like all of you to see that hockey is not being declared a national game. I have taken up the matter with the Prime Minister and asked for his support. To have hockey declared as a national sport would be a fitting tribute to the hockey players who have brought so much glory to our nation," said Naveen.
At the same time Naveen has taken a leaf out of his father Biju Patnaik's book and enhanced health coverage for women under the "Biju Swaysta Yojana" from Rs 5 to Rs 7 lakh. This followed a request from a tribal woman from Malkangiri who wanted government to accord priority to women's health.
On June 12, Naveen had announced the Biju Swastya Kalayan Yojana health assurance scheme that is set to benefit 70 lakh people. Beneficiaries get Rs.5 lakh for treatment under the scheme at government hospitals including sub centers to district health hospitals. The coverage includes free medicines as well.
Naveen's decision was instant following a video interaction with people in districts on Ama Gaon Aam Bikash scheme of the government. The chief minister said,  "Today, I had discussion with eight districts on the Aama Gaon Aam Vikash Yojana. A lady from the Malkangiri district called Mamata said we should enhance Biju Swasthya Kalyan Yojana coverage for women from Rs 5 lakh to Rs 7 lakh. I have taken note of this suggestion and it will be enhanced from Rs 5 lakh to Rs 7 lakh. With women and mothers will be immensely benefited."
The move of the chief minister has drawn praise from women around the state though some have also seen politics in it. The happiest, of course, are women from the lowest strata of society who are also happen to be the most ardent supporters of Naveen who seems not to be putting a step wrong these days.