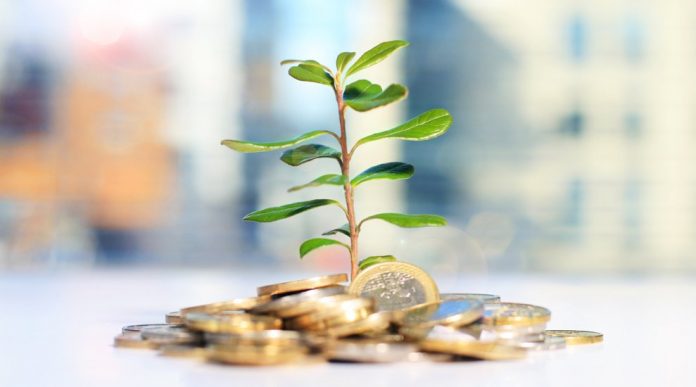 The author is a passionate training professional having experience in financial and leadership training of financial services sector. She is a social media enthusiast and blogger. She has authored articles for many journals and news dailies. She has also developed content for training consultancy majors. She likes travelling and photography. In this article, she has critically analysed the "Strength" of Odisha.
A RBI report last September pointed to Odisha as the hottest investment destination for new projects, attracting 27% of what the entire country received. Sadly we listen about Odisha in the media only when there is a cyclone or penury or when people are dying. Let's understand why Odisha is a hottest destination to grab heavy investments for industrial development.
Why invest in Odisha?
One of the fastest growing economies:
Odisha has achieved 8.78 % Gross State Domestic Product (GSDP) growth during 2014-15, 20% higher than India's GDP growth rate, and is poised to grow at around 12% by year 2020. This certainly gives a positive impact on profits and business confidence. A growing GSDP ensures a healthy fiscal dividend. A fastest growing economy boosts tax revenues and generates the money to finance spending on public and merit goods and services without having to raise tax rates.
Odisha ranks 1st in India in the number of live projects:
With 17% of the total live projects in manufacturing sector worth Rs.33 lakh crore, Odisha ranks number 1 in the entire country.
Heartland of India's Mineral Deposits
The mineral resources of Odisha form a critical component of India's mineral wealth. Her possession includes a wide variety of ores and minerals such as Iron-ore, Chromite, Manganese-ore, Bauxite, Non-coking Coal, Limestone, Dolomite, Nickel-ore, Vanadium-ore, Copper-ore, Lead-ore, Fireclay, China clay, Graphite, Quartz and Quartzite, mineral sands like Limonite, Sillimanite, Zircon and Tin ore. To ponder on some statistics:
Mineral production of USD 3.64 billion: more than the aggregate value of 21 other Indian States.
Largest Stainless Steel producer
50% of Aluminium Smelting capacity
20% of Steel-making capacity
Eastern Gateway to the ASEAN Region
Odisha is the emerging gateway to the ASEAN region. It has the network of national and state highways connecting the vicinity of resource-rich regions and mother plants to largest ports on the east coast for easy access to the markets of ASEAN region.
Paradeep is the largest port in the country in terms of cargo handling capacity, networked with other ports at Dhamra and Gopalpur. This makes the communication easier with the ASEAN countries with less time and cost of shipping products and travel.
Pioneer in Single Window Clearance System
Often regarded as the 'Silent Juggernaut', the state is the first to integrate 14 services concerning industrial approvals with the e-Biz portal – a one stop destination for all regulatory clearances. Orissa Industries (Facilitation) Act 2004 is one of the first legislations for single window clearance system in the country.
Ease of Doing Business
Odisha has been ranked as an 'Aspiring Leader' in terms of implementation of business reforms for 'Ease of doing business' – 15 days(Green Category Industries) with final project approval within 15 days and 30 days (Others Industries) with final project approval timeline within 30 days.
Robust Industrial Infrastructure Ecosystem
Investment Regions of Odisha can be listed as under:
National Investment and Manufacturing Zone at Kaliganagar
Petroleum, Chemicals and Petrochemicals Investment Region (PCPIR) at Paradeep
Port based manufacturing zone at Dhamra
Sector specific industrial clusters in:
Electronic Manufacturing
Aluminum
Plastics
Food Processing
Textiles
Sea food
Competitive Power Tariffs:
| | | |
| --- | --- | --- |
| States | HT (High Voltage Line) | LT (Low Voltage Line) |
| Odisha | 4.20 | 5.60 |
| Telangana | 6.00 | 6.20 |
| Andhra Pradesh | 6.07 | 6.44 |
| Jharkhand | 4.90 | 5.50 |
| West Bengal | 6.48 | 6.48 |
Not only the ease in tariffs but also the quality of life of the citizens is improving through 'Power for All' programme, which is a joint initiative of Government of India and Government of Odisha aims to further enhance the satisfaction levels of the consumers and improve the quality of life of people through 24×7 power supply. This would lead to rapid economic development of the state in primary, secondary & tertiary sectors resulting in inclusive development.
Bhubaneshwar, the capital, among the most business-friendly destinations:
Bhubaneshwar is No. 1 in the smart city challenge among 97 cities. I penned about this in my article in ODISHA INDUSTRY special supplement published last year. Now, Bhubaneshwar is also ranked as the 3rd best city in India to do Business by World Bank. A survey by a popular tour magazine ranks Bhubaneswar no. 1 in being the best destination in India to stay.
Educational Hub of the East – Availability of industry-ready manpower
Odisha has the large pool of skilled manpower – 1,26,000 technical manpower per annum from 773 technical training institutions. This is definitely a challenge that educational institutes are not focusing much in getting highly qualified teachers and national/international certifications for showcasing the talent in India and abroad. The moment we work on these critical aspects we will be the only choice for academics in the country.
Presence of national institutes of higher learning in Odisha:
Indian Institute of Technology (IIT)-Bhubaneswar
Indian Institute of Management (IIM)-Sambalpur
Xavier's Institute of Management (XIMB)-Bhubaneswar
National Institute of Technology (NIT)-Rourkela
Institute of Minerals, Mines and Technology (IMMT)-Bhubaneswar
International Institute of Information Technology (IIIT)-Bhubaneswar
All India Institute of Medical Sciences (AIIMS)-Bhubaneswar
Research institutions in Odisha:
Central Institute of Plastics Engineering and Technology (CIPET), Bhubaneswar
National Research Centre for Water Technology, Cuttack
Central Research Rice Institute, Cuttack
Central Institute of Freshwater Aquaculture, Bhubaneswar
NISER (National Institute of Science, Education & Research), Bhubaneswar
IISER (Indian Institute of Science, Education & Research), Berhampur (GM)
Another loophole I see here is majorly all the institutions are in Bhubaneswar and Cuttack. The education ministry should focus on other cities and towns of the state so that all the places will be highlighted in the global space.
Conclusion:
We are having a resource hub – be it resources, institutions, workforce. What brings us back is highlighting this and communicating the good things to the world. It is not only the job of the media but each and every single citizen of the state. My request to every reader is to speak about our beautiful state, write about it and bring it to the global landscape.