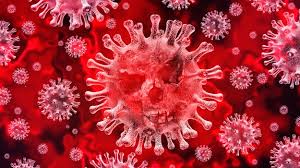 COVID-19, the disease caused by Novel Coronavirus, has attacked the entire world like epidemic and the World Health Organisation has declared it pandemic. Tackling the pandemic requires new, collective way of thinking about public health and society as a whole.
The coronavirus pandemic has sickened more than 187,000 people around the globe and claimed more than 7,400 lives already. Based on what they know about the virus so far, experts say that between two million and 200 million people could be infected in the coming weeks and months, in a most developed country like the United States alone. If the worst comes to pass, crores of people could die. The number of victims in a developing country like India with 130 crore population depends on the actions that we as a nation take right now.
Confusion has reigned, among health care professionals and laypeople alike, over when or whether to test patients, quarantine the exposed and isolate the sick; even over how worried to be. Part of the problem is a supply shortage that is already growing dire in some places. But consolation is constant and consistent messages from WHO and from both state and Central governments.
A developing country like India is facing a grave shortage of ventilators, intensive care beds, the equipment and chemicals needed for testing, and all manner of medical supplies, including gloves, masks, swabs and wipes. More space for creating isolation wards for the sick and quarantine facilities for people who are exposed to the coronavirus is also needed. A number of hospitals and state governments are working to secure those resources. Some cities and states have identified hotels and turned them into quarantine facilities. Others are in bidding wars with one another for ventilators, I.C.U. beds and other essential equipments. If the current projections hold, and if countries in Europe and cities in China are any indication, neither these siloed efforts nor the preparations will be enough to face what's coming.
With proper organization and support, our Small and Medium Enterprises producing ventilators, masks, hand sanitizer, coronavirus tests and other medical equipment at a scale that would meet what the crisis demands under 'Make in India' initiative. But it won't happen overnight. Our efforts will not only make us self dependant and an exporting country, but enhance the confidence level of our citizenry. LVMH, the French company which owns luxury brands like Louis Vuitton and Christian Dior, announced that it was repurposing perfume production lines to make hand sanitizer and other anti-viral products. We can do the same in India.
Human capacity is needed to be addressed. There are not enough doctors and health care workers who are trained and equipped to treat emergent, contagious lung infections in intensive care units. If those workers fall ill and are themselves quarantined and isolated we may lose control. We have to discourage conferences and training sessions in the months ahead. We have to train health care workers to volunteer for such training through virtual modules and webinars. The volunteers from Red Cross, Biju Yuva Vahini, NSS and students pursuing studies in Nursing and Medical Colleges and Schools should be utilized.
The retired hospital workers can provide needed expertise. But the larger community can also pitch in. The government may train the unemployed to sanitize hospital equipment or to deliver food to the elderly and the immune-compromised. Child care for hospital workers on the front lines is desperately needed. Through a new public works program, corps of people could carry out infection control in nursing homes and other high-risk facilities — or workers of all kinds could be taught how best to protect themselves. There could even be a network of individuals tasked with making phone calls to combat loneliness for people in nursing homes and prisons while they're unable to receive visitors.
China adopted tougher measures to contain the spread of the Coronavirus in their country. The same may be unimaginable in India, as we are a extremely vibrant democracy. We can mobilize Army to transport the medical supplies necessary for hospitals and military doctors to take care of isolation centers. Rumours circulate when the media is restricted by the state. It is a good thing that Odisha government has appointed OSDA Chief Subroto Bagchi to brief the position of Coronavirus on daily basis. A monitoring cell has been created besides routine health administration.
Tough quarantine and isolation measures were imposed in China for all, including the army, navy and air force. Any penetration of the Coronavirus into the military would endanger national security. Entire China remained on high alert to contain the spread of the disease efficiently and effectively.
The officials found to be unsatisfactory in their performance, were removed, dismissed or even demoted immediately in China. An open platform was opened in the Internet to allow citizens to report any misuse or mishandling of logistical supplies to the Red Cross in Wuhan. The city had undergone a massive process of sterilization. Vehicles armed with sterilization agents were sent to clean up all the buildings, streets and roads, trying to ensure that the virus could not spread further.
China waged not only war against Coronavirus, but developed good communication through good publicity and replying to the doubts and suggestions of the people, thereby tried to appease the anger of citizens. Jinping demonstrated his leadership by holding a series of meetings and stressed paramount importance of the public health and safety of citizens. He enforced the needs of utilizing not only science to control the Coronavirus but also law in imposing quarantine measures and ensuring the law and order of China. One interesting remark made by Xi was that he hoped the work against the Coronavirus should not go too far as to affect the stable process of economic production. His approach to fight the virus illustrated his mindset to push China to be an economic giant on the one hand and to control the Coronavirus quickly on the other.
China took-up construction of more makeshift hospitals, and emphasized the need to transform the schools, colleges and dormitories into quarantine sites. The hospital staff members were supplied with sufficient self-protective supplies and equipment.
We are to learn a lot from China and may make them better. Italy, Spain and even USA have behaved carelessly; as a result of which entire Europe is fighting a battle with Coronavirus. It cannot be ruled out that the dreaded COVID-19 may kill much more people in Europe than in China.