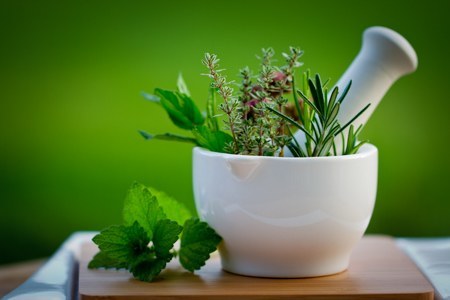 Central Government has published Ayurvedic pharmacopoeia containing quality standards of 645 single Ayurvedic drugs and 202 compound formulations; Unani Pharmacopoeia containing quality standards of 298 single drugs and 150 compound formulations and Siddha pharmacopoeia containing quality standards of 139 single drugs.  Standardised 985 Ayurvedic Formulations,  1229 Unani Formulations and 399 Siddha Formulations are published in respective Formularies.  Development of standards of ASU medicines is a ongoing process taken up by Pharmacopoieal Commission of Indian Medicine & Homeopathy and Pharmacopoeia Committees. Central and State Drug Laboratories for testing of ASU medicines are in place and as of now 55 laboratories are approved under the provisions of Drugs & Cosmetics Rules, 1945. It is mandatory for the manufacturers to adhere to the prescribed requirements for licensing of manufacturing units & medicines including compliance to  Good Manufacturing Practices (GMP) and quality standards of drugs given in the respective pharmacopoeia. Proof of safety & effectiveness required for issuing manufacturing license for various categories of ASU medicines is prescribed in Rule 158B of the Drugs & Cosmetics Rules, 1945. Accordingly, the Licensing Authorities/Drugs Controllers appointed by the State Governments are empowered to grant or renew license for manufacturing of ASU medicines and to take necessary action against the defaulters acting in contravention of the legal provisions.
Herbal medicines as such are not defined in the Drugs & Cosmetics Act, 1940 and Rules there under. However, Ayurvedic, Siddha  and Unani (ASU) medicines made from herbal/plant materials and other ingredients are regulated in the country through exclusive quality control provisions  given in the Drugs & Cosmetics Act 1940 and Rules there under.  Instances of fake such medicines have been reported, which are defined in chapter IV A of the Drugs & Cosmetics Act, 1940  as spurious, misbranded and adulterated types along with the penal provisions for the defaulters. Complaints of substandard medicines are forwarded to the respective State Regulatory Authorities for taking action in accordance with the legal provisions.
Reports of testing of ASU drugs received in this regard from some of the states and central laboratory during 2017-18 are as under-
State
No. of drug samples taken for testing
No. of samples not qualified
Action taken in accordance with the provisions of Drugs & Cosmetics Act and Rules.
Kerala
570
15
Prosecution  action   and  Departmental  action  are  being  taken against the defaulters
Chhattisgarh
50
03
Action was taken as per recommendation of Screening Committee formed as per Govt. of India.
Chandigarh
432
Nil
–
Delhi
2346
19
08 cases are under process in Court.
Gujarat
76
00
—-
Himachal Pradesh
487
44
Action has been taken as per Drugs & Cosmetics Act, 1940 and Rules 1945.
Odisha
53
Nil
—
Karnataka
1056
29

Failed batches of medicine are withdrawn from the Market.
Show cause notices issued and manufacturers instructed not to issue the failed batch of medicines.
Sale of failed batches of medicines banned.

Tamil nadu
1255
39
Show cause notices issued.
Telangana
315
Nil
Tripura
146
Nil
Uttarakhand
138
34
Show cause notices issued.
Pudducherry
16
Nil
Central Pharmacopoeia Laboratory of Indian Medicine (PLIM)
07
01
Test Reports submitted to Hon'ble Court.
This information was given by the Minister of State (Independent Charge) for AYUSH, Shri Shripad Yesso Naik in written reply to a question in Rajya Sabha today.