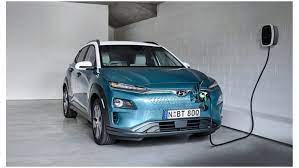 India is emerging as third largest passenger vehicle market in world. Considering the environmental pollution and Paris Climate Commitment, India is looking for tightening fuel efficiency rules from April, 2022. Diesel and petrol expenses also beara huge burden on the budget. Considering all these aspects, the future demand will be gradually shifted to electric vehicle. But, there are several hurdles and lot of steps are needed to bring this concept vehicle into reality.
India has sold only 5000 electric cars out of 2.4 million cars sold in the country during last year. It was difficult to push EVs to the market because of some issues like limited variant of products, higher price range, insufficient battery promise and negligible charging infrastructure. Further, India does not have a comprehensive policy for Electric Vehicles like China.
But India is committed to gradually shift towards electric vehicle as it is a huge market considering large number of consumers as well as export market due to huge production of components for lithium-ion batteries in India. Further India wants to boost local production of electric vehicles, batteries and other components so that the cost of import will reduce drastically.
Around 14 countries globally have committed to reduce their carbon emissions in Paris Climate Commitments after which there is a global race by Car makers to start EV production in India. But it is seen that almost all manufactures are observing wait and watch as Government has not made any clear cut policy.
Out of top five passenger vehicle producers of India, except market leader Maruti, others have either announced their plan or launched electric vehicle. Tata Motors and MG Motors have witnessed initial success. Similarly, Hyundai – Kia together have aggressively planned for affordable and mass segment electric vehicles.
Last week Suzuki Motor Corporation has spelt out its EV strategy with well-defined timelines. It plans to develop electrification technology by 2025 and will implement them gradually and initially with WagonR and Alto models. Recently Tesla hasshown its interest to enter into Indian market with imported electric vehicles. However Government is alluring the company to produce it in India for which higher incentives can be provided. Mr. NitinGadkari, Transport Minister said few days back that the Government may think to offer higher incentives to reduce the cost of production if the company commits to produce its electric vehicle in India instead  of assembling only.But it seems everything unclear at present juncture in absence of Government Policy. India is drawing up production-linked incentive scheme for auto components. Similarly, policy for infrastructure for battery manufacturing and charging stations need to be laid down. Some companies like Marutiare still in favour of Hybrid Model. So policy making on these issues is the need of the hour. Further quality standard, affordability and sufficient charging facility need to be the priority in policy making.
It will take some time to settle all these issues.A favourable climate is required for manufacturers to jump-start to Electric Vehicles. It will definitely take some time, but hopefully India will reach the International standard norms and launch mass market electric vehicle soon.