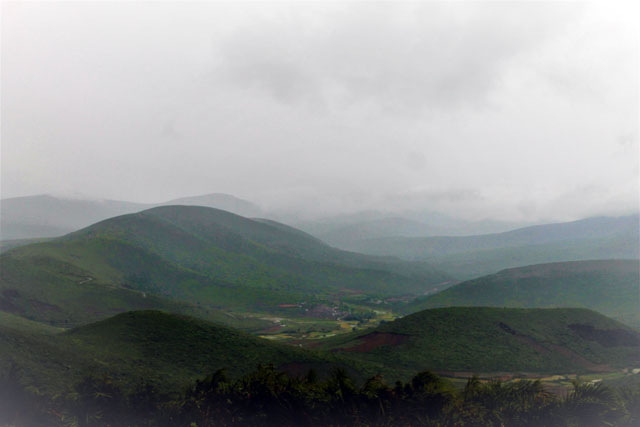 Those who love nature and want to spend their leisure, away from hassles of day to day busy urban life, may visit the wonderland of Koraput and simultaneously visit some of the worth visiting destinations.
Koraput district of Odisha, has a geographical area of 8807 Sq. KMs, out of which, forest cover is extended to more than 1880 Sq. KMs. It is the virgin untapped wonderland of nature, having tribal population of more than 50.56% of the total population. It is the habitat of primitive Bonda community.
Once upon a time, Koraput was known as one of the undeveloped, poorest districts of whole Asia. The poor tribal communities, dilapidated roads and the least facilities used to be the identity of the place for years. This identity kept the place out of the radar for the travelers. But with the passage of time everything changed. Nowadays, if you travel to Koraput, you will find wide roads, roadside restaurants, petrol bunks and beautiful tribal home stays. But still not much travelers turn up for this place.
A small town 'Koraput' is the headquarters of Koraput district, only 24 KMs from Jeypur – the largest township of the district and erstwhile capital of feudal state of Jeypore. Those who love nature and want to spend their leisure, away from hassles of day to day busy urban life, may visit the wonderland of Koraput and simultaneously visit some of the worth visiting destinations:
Sabar Sreekhetra: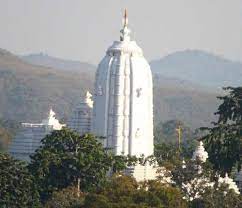 Koraput Town is situated at 2900 ft. above sea level amidst green hills. The panoramic view of the town and its salubrious climate makes it an attractive health resort. Nature speaks a variety of languages which the love of nature translates into joy. The breath taking scenery brings heaven to earth. Sabar Srikhetra the Jagannath Temple perched atop a hillock adds the importance of this place. The tribal museum adjoining to it, projects the rare cultural heritage of the tribals of this region.
Maliguda:21 Kms eastwards of Jeypore and 43 Kms away from Koraput is a small village where on a hill top stands India's highest broad gauge railway tunnel. The place is ideal for weekend picnic.
Raisil:03 Kms from Laxmipur and 60 Kms away from Koraput stands on one stone hill with a perennial stream that attracts a large number of weekend tourists. This place is ideal for trekking surrounded by natural scenery. "Anla Navami" is celebrated every year with huge colorful gatherings.
Gupteswar:The cave Shrine of Gupteswar nestles on a lush green hill, 58 K.m from Jeypore, and 80 Kms away from Koraput, amidst deep forest. The Cavernous interior of the Temple enshrines a huge 'lingam'. The cave is a multi Chambered wonder. Gupteswar is also popularly known as Gupta Kedra Shabari. A rocky stream of great scenic beauty flows by Gupteswar.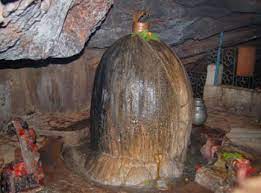 It is believed that Lord Rama passed through this region on his way to Panchabati in Dandakaranya. The heavily wooded valley all around is a heaven for the adventure loners.
Deomali:The highest mountain peak of Odisha is Deomali; 1762 mt. high nestling in the lap of the Eastern Ghats is an idealic for Aero Gliding and trekking expeditions. It is 60 Kms away from Koraput.
Machhkund (Duduma):
 The Majestic waterfall, Popularly known as matsya Tirtha of epic fame falls from a height of 175 mtrs. Set in the heart of a picturesque hill, Duduma 70 Kms to the South of Jeypore, and 88 Kms away from Koraput is a rocky outlet for the river Machhkund, which flows through this rough Terrain. Rock-climbing enthusiasts can try reaching the base of the fall from the opposite side of the hill, a route tribals claim can be Terribly Strenuous.
Kechela:A village situated in the sourthen bank of Kolab at a distance of 10 Kms away from Koraput. There is a copper plate starting the fact that the village had been granted to one Narasingha Mishra. On the occasion of the Solar eclipse 24 September 1620 by Maharaja Krishna Dev. There is a Jain temple about 30 ft. high contains 05 images of thirthankars namely Resavanath, Mahavir Jain, Ambika Devi, Jakhya & Jakhyani. The images are chiseled with great care and achieve high standard of art which indicates the Kechela was a seat of Jainaism in the medieval period.
Kolab
At an altitude of about 3000 ft. above sea level on river Kolab, stands the majestic Kolab Reservoir generating Hydro Electric Power. The place is highly admired for its scenic beauty, attracting people for weekend picnic and boating. It is 20 Kms away from Koraput.
Jolaput
It is a dam reservoir over Kolab River. It is 68.2 sq. k.m in area and an idealic place of picnic and pleasure trip. It is 77 Kms away from Koraput.
Gulmi
Kolab River forming a whirl pool at Gulmi and attracting large crowd from Koraput district as well as from Chatisgarh state. It is 100 Kms away from Koraput and 25 Kms from Chandeli (Odisha border).
Tourists should not miss visiting Araku valley, about 100 KMs from Koraput.  It is hardly a 3 hours pleasure drive distance. The roads were extremely good to drive. They shall get enjoyment, passing through the valley by looking at its extreme beauty. While passing through a picturesque valley they will unknowingly enter in to the borders of Andhra Pradesh from Odisha. On the way, tourists can see the beautiful Kolab River by the side of the road. They will almost drive about 15 Kilometres by the Side of the river on the way to Araku via Sunabeda and Semiliguda. The view of the river is extremely beautiful. Camera should be kept handy to take some beautiful shots. Bamboo chicken served at the roadside huts by the local villagers may attract the food lovers.
Araku town is one of the much visited nature tourism township having amenities including homestays, hotels, restaurants, ATMs, Petrol Pumps etc.
Sunabeda
It is situated 18 Kms away from Koraput. It is a modern township & famous for MIG fighter planes, Sukhoi factory & Museum containing aircraft engines displayed worthy to be seen.
Balda Cave
Balda Cave situated 66 Kms away from Koraput. Surrounding with natural beauty. The top of the mountain plateau is flat one. 05 nos of football matches can be played at a time. The Jalaput reservoir from this plateau is enchanting one. Donger Dei is the main deity of the cave worship by the local people during Chaitra Festival. It is best place for trekking and place for nature lover.
Raja Cave & Balmiki Ashram
Raja Cave & Balmiki Ashram in other name know as Kapat Parbat. It is believed the ancestor of Balmiki reside in this site situated on the bank of river Machakund and the river dividing border of Odisha & Andra Pradesh. It is a scenic spot & best place for trekking in Nandapur block for Eco & Cave tourism. Akhayaturtiya is the main festival of this site.
Onukadelli
03 Kms away from the Duduma water fall, a small village called Onukadelli drawn the attraction of foreign tourists to its weekly market day on Thursdays; where the Neolithic tribe Bonda come from inaccessible forest for better purposes. It is 90 Kms away from Koraput.
Jeypore
Jeypore, the city of victory is the largest town in the district and home to royal family is steeped in history. The old fort is encircled by high masonany wall with an imposing gateway. Towards the eastern part of the town is a big tank called Jagannath sagar attracts for water sports. It is 22 Kms away from Koraput.
Nandapur
The ancient capital of Jeypore Kingdom Nandapur is famous for the presence of Batrisa Sinhasana. It is a 32 step well preserved relic linked with the fabled throne of Vikramaditya. The arresting red image as a six-feet Ganesha and the shrine of Bhairavnath and other monuments of great antiquity. It is 45 Kms away from Koraput.
How to Reach: A regular Airport is shortly getting operational at Jeypore and shall be linked with Bhubaneswar and Vizag under UDAAN scheme. Both Jeypore and Koraput are connected through Rail and Road. Regular Night Bus Service is available from Bhubaneswar, Berhampur, Rayagada and Vizianagaram. After reaching Koraput and or Jaypore, tourists may hire Taxi Services to visit the places of tourist attractions.
Where to Stay: In Jeypore and Koraput there are a number of cheap to moderately expensive hotels to stay. Guest Houses, Circuit Houses, Inspection Bunglows are available with reasonably affordable Restaurants serving Multicusine, South Indian and Odisha Food delicacies.