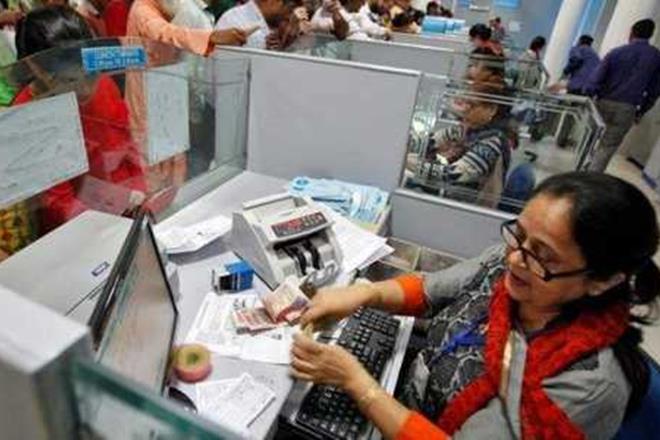 Banking may not be as smooth a job as in academics, teaching or research. But for women, who loves to take challenges with higher aspirations, it is still convenient than many other jobs.
In earlier days, when you enter a Branch of a Bank, you rarely find women. But things have improved in last decade with lot of ladies joining Banks. The common profession women used to aspire during their schools is to be a Doctor, Engineer, Teacher and Bureaucrat. Thanks to the digitalization. Today Banking is the most looked after profession in India for Women. Aptitude and attitude are essential for success. If an individual seeking growth and challenges is willing to accept responsibility, banks will be interested to hire.                       The number of women enrolling for higher education has been rising immensely, but women are less than 30% of active workforce. So Banks have been providing suitable atmosphere for attracting women. As a result the Banks in India have been transformed with lot of women around and many of them also leading from the front.
Challenges for Women in General     
Even though the trajectory of Women joining higher education is extremely impressive, the traditional values forced 3 out of 4 women choose to shoulder the responsibilities of home and family. In many cases women gave up their careers owing to marriage and child-rearing. Social and cultural factors are also responsible for women choosing to stay at home.
Sexual crimes have increased sharply, even in major cities like Mumbai, Delhi, Bengaluru and Chennai. So many women fear for their safety at the workplace while others like to study without any intention to take up employment. Conservative families with regressive mindsets are major factors for women not joining job. Some women fall behind the curve in terms of work skills after a long sabbatical break. Long gap because of leave affects in pay and promotion prospects, resulting in many giving up working altogether.
Ways to boost the employment of women
Security
Law enforcement agencies and Banks must be adequately sensitized to the menace of sexual harassment faced by women, both in public places and at work. Human Resource managers must counsel women employees from time to time to help them report any incidents of sexist nature.  Vigil at public transit points like railway stations, bus stands, taxi stands must be intensified to apprehend miscreants targeting women commuters. Policies in organizations must be in place to deal with such situations regularly.
Skill deficit
A growing number of women do not return to work after pregnancy as they need to look after their children. Thus, childcare facilities are crucial for women to consider working again. Alternatively remote working options should be made available to new mothers depending on the job profile. The inevitable skill gap following a prolonged period of absence is another hindering factor. It must be given importance that skill of the women do not deteriorate during leave period by providing them short term trainings  after coming back  so that they can adjust with changed situation. Online optional training may also be encouraged during leave period.
Family support
Even though Banks/organizations are doing a lot for better working atmosphere in Offices, It is important for families to recognize the need of the hour and encourage the career aspirations of women.
Challenges for women working in Banks
More women than men start out in Financial Services but, as they progress, the majority fall out, especially at middle management level, when other priorities like family and kids beckon. Following are some of the major challenges being faced by Women working in Banks.
Banks are business entities and are competing with private sector and other Financial Organizations.
Customers are very demanding and they have lot of expectations from Bank. They always expect best service from the Bank.
Government has launched many schemes through banks, which makes working in banks more difficult
Bankers feel that they are paid less than those in government who are doing lesser work and are also paid lesser than private sector.
Bankers used to get transfer every 3–4 years
Banking may not be as smooth a job as in academics, teaching or research. But for females who loves to take challenges with higher aspirations, it is still convenient than many other jobs.
Reasons for banking being ideal career for Women        
Banking firms are highly regulated and supervised financial operations, making women safe, pleasant and rewarding places to work. These career offer integrity and stability. There are many opportunities to broaden one's knowledge and skills at a bank. The industry offers various opportunities.
No corruption
The selection processes in Public sector Banks in India are very transparent and there are no instances of any corruption in this. So if one desires, she can apply through appropriate selection process and can join based on merit. In private sector also selections are purely based on merit and experience.
Career growth
Women have various diversified options to explore in their banking career depending on their interests which includes corporate, institutional, forex and consumer products, among many others. Lateral movement opportunities help women build their credibility to make a substantial contribution. There are lot many career options in banking as follows.
Bank Administration/Accounting —handles the bank's internal operations, sets policies and provides oversight
Consumer Banking —delivers financial services to individual customers
Commercial Banking —delivers financial services to businesses, schools and other organizations
Compliance —provides strategic direction, ensures bank abides by industry laws and regulations.
Human Resources —manages employee placement, salaries, promotions, benefits and training
Operations/Accounting —provides record keeping, bookkeeping and financial analysis
Technology/Information Systems/Security —ensures availability of information, maintains computer systems and software, and protects data
Public Relations/Marketing —promotes the bank's products and services, coordinates advertising, and improves relationships with the community and media
Trust and Investment Banking —manages money or property for others
Career progression is both based on seniority and merit. The promotion exercises in Banks are very transparent. Many women officers could make to the top most post of the CMD. Influence of bureaucracy and corruption is less in banking job compared to many other Government jobs.
Work-life balance
Banks have introduced many women-friendly policies to help them improve professionally and give their families enough time. Apart from flexible leave policies, banks try to consider favorably the request of women employees for transfer to a location of their choice so that they do not live away from their families. They also can be placed where their spouse is working. Some Banks also provide child care facility at the workplace in order to avoid attrition of Women post child Birth. Work from Home facility has also been initiated by many Banks depending on the type of job and this will be adopted by all the Banks in future.
Compensation and benefits
In terms of compensation, the average salary offered by banks compares well to that of other sectors. Other benefits include paid leave of up to two years (Sabbatical leave) in case of personal emergencies, maternity leaves, bereavement leaves, comprehensive medical insurance and LFC_ HTC facilities etc. Apart from this banks also provide other allowance like newspaper, servant, petrol, HRA, lease accommodation to their employees.
Long term careers
There are hardly any job cuts or arbitrary termination in banking jobs in public sector in India. In Private sector also it is minimal. With lot of banking opportunities opening in India, a long-term career can be assured to women in the banking industry.
Strong HR Policies
Banks have strong HR policies towards postings, transfers and promotions of their employees and take due care of women employees. Further Banks have strong commitment towards protection of women employees and have strict policy of prevention and prohibition of sexual harassment at workplace.
Other Advantages:
Banking is not a physically demanding job. Most of the profiles in the job is regular office job except credit portfolios and marketing where one needs to visit the field. Salaries will always be on time, and one will not remain unpaid for any period. Job security is quite well given that unless one commits any fraud or breaks any rule put forth by the banks, there is no chance of losing the job.
The appointment of first Woman Chairperson of SBI in its 200 years history has further encouraged women in joining Banks. There were more and more women MD-CEOs in banks such as PNB, ICICI bank, Axis bank, etc. With increase in women workforce, banks also started taking lot of welfare measures to attract women in joining and continuing till superannuation.
Conclusion
No economy will sustain without the support of Banks. Bankers are the financial advisers at ground level in convincing people to become part of economy. Financial inclusion would not have been possible without the involvement of Bankers. Banking is a noble profession providing services to mankind and is socially respectable. Therefore lots of women prefer to make Banking as a career. Banks are also taking utmost care in making working atmosphere conducive for Women.