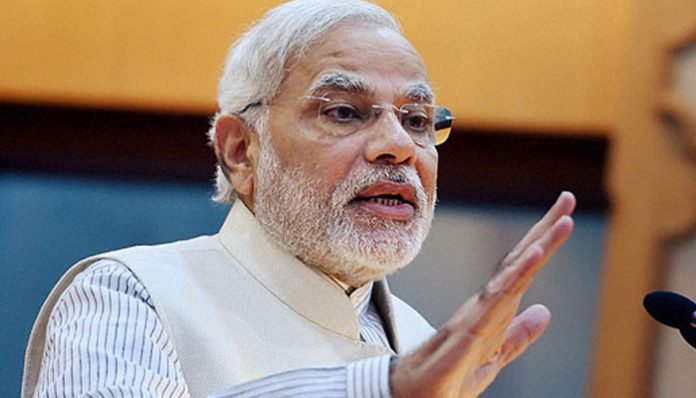 PM Narendra Damodar Modi said last year on November 8, that demonetization is 'short-term pain for long-term gain. The common man of the country tolerated the 'short-term pain' and welcomed much talked about demonetization. But after the recent apex bank's announcement many are underrated & termed the whole drive as a disastrous one. Although each Indian accepts that Modi had the courage to take boldest decision and nobody questions the motives of his government, many are pointing fingers on the logistical arrangement and on the hasty decision.
It is a fact that menace of corruption in government office has been considerably reduced. Cash which remained trifling at homes, piggy bank or vessels inter alia has been channelized in the form of bank deposit i.e. savings. This money is being used for furthering economic growth by bridging the interlude of savings and investments. The drive has indubitably assisted in proliferation of number of bank accounts and small loan accounts. Those who never feel like going to bank are impelled for having an account with the bank. The coveted drive of financial inclusion for unbanked has also been served through this drive, which no other marketing strategy could have delivered. It has ameliorated amount of tax collection of government. The same is being used for the development of schools, girls' education, basic human needs, roads and so on. It has helped in creating awareness and educating and motivating the people for cashless economic system.
Government now expects a hike of 110–120% over five years in the revenue receipts. This is a massive increase even if one takes into account the 7% growth each year. It hopes that post-demonetisation and GST regime, India's revenue receipts are likely to touch Rs 28-30 lakh crore in the next two years coupled with steps to strengthen infrastructure. At the time the NDA government took over in 2014, the revenue receipts were at Rs 13 lakh crore.
The tax base is getting expanded at a significantly higher rate than before because of the record that is available now of people having deposited their cash. The government's move to demonetise Rs 500 and Rs 1,000 notes has helped the authorities bring 9.1 million people under the tax net as money has lost its anonymity.
The Income Tax authorities are being put through the wringer by the Prime Minister himself who is personally reviewing their efforts to audit those who had declared a massive amount of wealth in the form of currency notes, but who had not declared it in their Income Tax submissions. This process is likely to take some time to complete, so we can see the effect only after two-three more years. One must wait for a few years before declaring any significant victory for demonetisation in India's battle to bring undisclosed incomes in the tax net.
Some say that now it is amply clear that demonetisation has hardly achieved any of the stated objectives pronounced by PM Modi on 08 November 2016. They claim that invaluable lives of more than 100 fellow countrymen were lost due to the financial surgical strike. But it is absolutely wrong to claim that people died due to traumatic effect of demonetization.
We always expect the political leadership to display strong willpower. Dr. Manmohan Singh was criticized for his mild approach. Modi dared to put it to action. Till 2014, GST was a cosmetic flying subject. Modi grounded it. All these happened because of willpower of the government.
Two important historical financial reforms took place, one after another. These will have cascading effect on economy. By March 2019, the GDP is hoped to improve and the situation shall be pleasant to make all feel proud of.
Some also feel that the exercise was done without adequate preparedness. Instructions were issued nearly 50 times. This caused hardship to both the customers and bankers and their experience was simply traumatic. People lost their lives while in queue; bankers lost their lives while working overtime in counters. The allegation is incorrect. The people of this country simply believed in the ability and honest intentions of the PM with the hope of a better economic order.
There were 3 stated objectives of demonetization: reduction in black money, terror funding and counterfeit currency. During the initial days of demonetisation the government was boasting that 3 to 4 lakh crores will not return to the banking system and the same amount will be used for infrastructure building etc. Now that only 10% of high value currency could not return, it is proved that the black money was stored mostly in gold, real estate and foreign currency. The circulation of huge amount of counterfeit currency could be stopped.
Some also allege that it was a political decision and a crazy one with an eye on UP elections. Now nation is on decline on most of the economic parameters from GDP to even to digital transactions which is down to pre-demonetisation position. It is claimed that nation got back black Rs.18,000 cr of black money. It had to spend more than Rs.20,000 cr for reprinting currencies. Most of the renowned economists world over have branded the measure as a regressive and disruptive measure including Dr Manmohan Singh, who even predicted fall in GDP growth figures by 2 %. As its job market has nearly dried up during last three years and has been further aggravated post demonetisation, lakhs of workers in small and medium sectors have lost their jobs permanently. It is also alleged that there is loss of dignity of the Reserve Bank of India which was painted in the poorest light as possible.
One can write tons against demonetisation, as figures are on board. We are in a democracy and we all are to conduct evaluation studies – to which many economies of the world are eagerly awaiting.  It can be a case study like the operation of Jaga-Balia, being undertaken at AIIMS, New Delhi. GST, although was a highly welcome step, it took 17yrs to see the light. People are gullible and live with the hope.  It is bounden duty of the leaders who lead the people and required to show exemplary behaviour and action in the interest of the country.
We are in a democracy. If demonetization shall be found to be taken in haste with evil intentions and the country has suffered for the same, common man of this country shall not spare the government responsible for any such misdeed. We have to be watchful rather than shouting against the moves of Modi government from day 1.