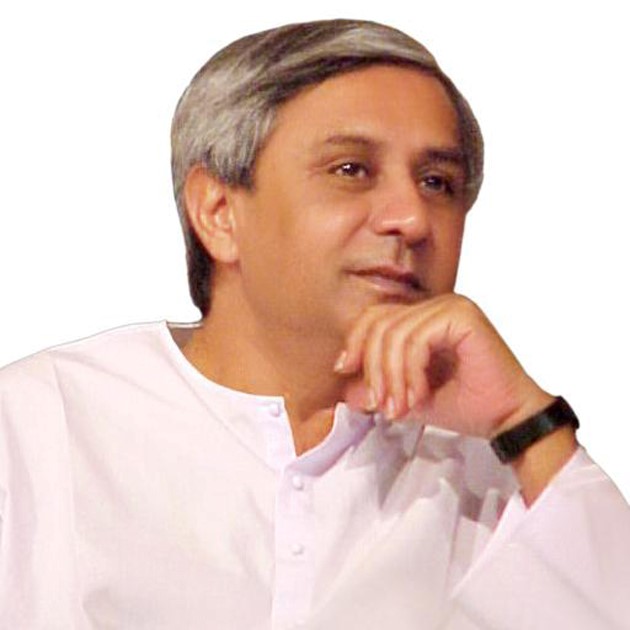 Opposition is breathing down chief minister, Naveen Patnaik's neck accusing his officers of committing irregularities in the purchase of kits to fight the COVID-19 pandemic. The removal of a senior officer from the position where he was taking important decisions with regard to purchase of the kits has further fuelled speculation about a kickback
As corona pandemic rages with cases of infection and deaths mounting ruling Biju Janata Dal (BJD) and the opposition are engaged in a bitter war of words over irregularities in the purchase of personal protective equipment (PPE), masks and testing kits. Now even allegations of a kickback in the procurement of nebulizers have surfaced. A senior IAS officer was recently relieved from his responsibilities with regard to the procurement of these materials.
The officer had been given the responsibility in April with Naveen Patnaik government bracing itself for a long fight against the corona virus. However, as opposition parties alleged irregularities in the purchase of these equipment the government gave him the marching orders, raising suspicion that some foul play was indeed involved. Soon after the government issued another notification relieving nine other IAS officers from Covid-19 duties saying they have been spared to attend to their original administrative responsibilities.
Congress leaders alleged that Odisha State Medical Corporation had given a purchase order for triple-layer face masks to a Faridabad-based company on April 15 at Rs 9.90 per piece. However, the corporation placed another order on April 17 for the same quality of mask with a Tamil Nadu-based firm at Rs 16 per piece. While five lakh masks were ordered at Rs 9.90, around 30 lakh masks were ordered at Rs 16.
Similarly, one lakh PPE kits at Rs 900 per unit were ordered from a company on April 17 with the incentive of 50% of the value if the kits were delivered within seven days of placing the order.
Apart from this, the corporation had issued a purchase order for procuring 2 lakh testing kits from a Kolkata-based firm on April 21 at Rs 1,321 per kit. On May 7, an order was placed with Regional Medical Research Centre for procuring 45,000 kits at Rs 1125 per kit.
On May 11, another purchase order was issued for 4920 kits at Rs 980 per kit was placed with a Bhubaneswar-based company. Das also alleged that while the cost of real-time PCR machine is Rs 4 to 5 lakh in the market, the same machine was procured by the Odisha government at Rs 12. 94 lakh.
Later, a senior BJD leader tried to refute the charges but his rebuttal was far from convincing. The opposition has also been trying to play up the " blank" cheque statement of an officer which had caused acute embarrassment to the government. Now the allegations of a possible kickback in the procurement of nebulizers has made things even more difficult even as COVID-19 cases shoot up in Odisha and the government is clearly struggling to contain the spread of the virus.
By government's own admission the fight against COVID-19 is going to be a long haul. However, the million dollar question is are we following the right kind of strategy? Chinks in the government's armour are becoming increasingly visible with management of quarantine centres, which is central to any strategy to tackle the coronavirus menace, leaving much to be desired.
With the bulk of positive cases being reported from these centres the focus must be on their proper management with inmates following discipline and being subjected to required health check-ups, including COVID-19 tests, to rule out any chance of them infecting others upon their release. This does not seem to be happening at the moment.
While discipline has gone for a toss at many of these centres there have also been reports of protests by quarantined workers at some places over the quality of food that has left the authorities red-faced. To add to government's woes there is a growing clamour from the inmates of these centres for COVID-19 tests, creating a new problem.
Available statistics suggest that Odisha has 34 COVID hospitals with a combined bed strength of 5493. The government has also readied 15,867 temporary medical centres in 6,798 panchayats where around seven lakh beds have been arranged for COVID-19 patients. Quarantine centres for Odias returning to the state from outside have been set up in almost each panchayat but till recently the state had only 16 COVID-19 testing facilities. If sources are to be believed, there is also a dearth of trained staff.
The pressure of managing the quarantine centres amidst increasing strain on its own resources made the government reduce the mandatory quarantine period from 21 days to 14 days.  District collectors, though, appear to have some leeway in the matter which enables them to take decisions according to the situation prevailing in their areas.
But there is no denying complaints from quarantine centres about the demand of inmates for COVID-19 tests being ignored unless they show symptoms of the disease. Asymptomatic people are not being tested, leaving them and their families at a high risk. Government officials, including doctors heading medical teams in blocks and districts, remain tight-lipped on the issue which has turned sensitive with reports of protests by inmates at some places.
Amidst such a scenario it has become all the more difficult for the government to deal with attacks of the opposition, especially with regard to charges of scandals. The opposition has also been targeting the government for failing to take stand on the organisation of Rath Yatra in Puri, a tricky issue considering that a COVID-19 pandemic is raging in the state. These are certainly difficult times for chief minister, Naveen Patnaik.