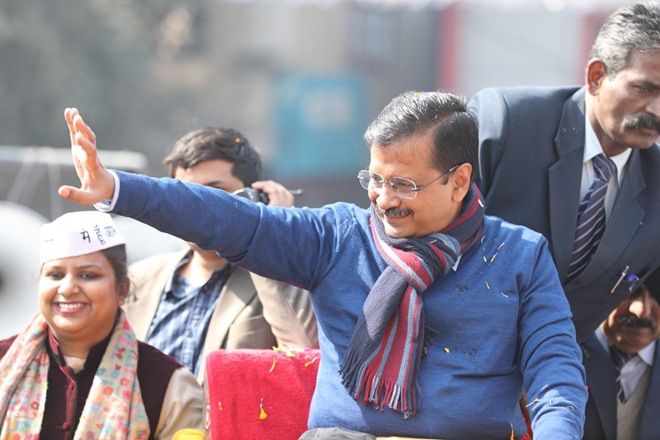 The fact that Kejriwal cared not to attack Modi shows that he did not seek to make a contest between him and Modi; but it was a fight between him and the BJP's Delhi unit.
What does Delhi verdict mean for various political parties, especially AAP, BJP and Congress, the major players in the politics of the state? It is true that Kejriwal – led AAP has won a resounding victory in the elections but this should not be seen as rejection of Prime Minister, Narendra Modi as it was not a referendum either on his performance at the national level or on his image even though BJP had kept in focus some important issues with countrywide repercussions.
It is important to remember that last May the BJP had bagged over 50 percent of vote share. But now that base in Delhi seems to have shifted to the AAP in the assembly election with people choosing Arvind Kejriwal as chief minister. However, the fact that Kejriwal too care not to attack Modi shows that he did not seek to make a contest between him and Modi but it was a fight between him and the BJP's Delhi unit.
This means that while the polls represent a setback, to read it as a rejection of Modi — or his policy approach of the last nine months — would not be right. The fact that the BJP did better than last time also shows that citizens still have faith in PM and his policies though in Delhi itself they preferred Kejriwal.However, the fact that the loss came in the wake of worse-than-expected performance in Haryana and loss of power in Maharashtra and Jharkhand is significant. All this shows that party is losing its grassroots contact and lacks strong regional leaders who can turn things in its favour. This will also have implications for governance at the national level.
To be fair to him  Delhi chief minister had a difficult five years — with a running battle with the Centre on governance issues and the exit of key party leaders. But Kejriwal learnt lessons and evolved. He transformed his image to that of a leader focused on meeting basic needs and aspirations of people like improving schools, public health facilities, and providing electricity and water at subsidised rates. He also toned down his opposition to Narendra Modi with a reasonable stand.
The victory re-establishes Kejriwal's dominance in Delhi politics and consolidates AAP's position as a key regional party. Now it can also think of expanding its footprint. Kejriwal has led AAP's transformation from a fledgling party to an established player in India's politics.
For Congress and Rahul Gandhi this resounding defeat in Delhi polls is a warning that unless they improve the party may soon become irrelevant at the national level. Its footprint is shrinking countrywide. It is now limited to a few states in the country and in major states like Uttar Pradesh and Bihar it is but a marginal player. The erosion in the party's strength is a study in how a once dominant political force has witnessed a sharp decline in its fortunes because of the absence of a charismatic leader who can hold it together and keep its social and political base intact.