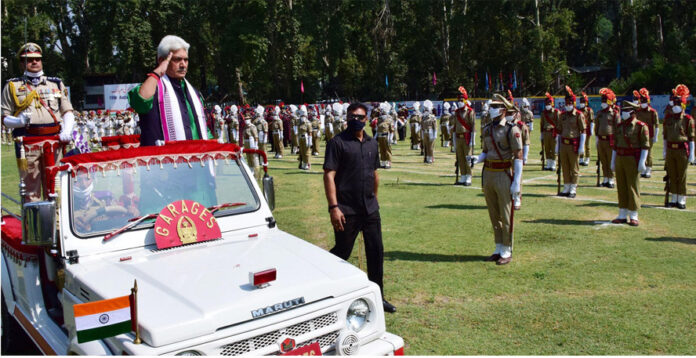 Kashmir is an open cage, the people here never think of the future; says a Kashmiri youth. "When I go out of my home, my mother knows there is a chance I may not come back. I may be picked up or shot dead by terrorists." For both, the presence of the police and the Army, which has been amplified since special status under Article 370 to Kashmir was denied last August, is a source of feeling secured.
After 8 pm in the evening, if one hears the sound of a car, he or she gets assured that the local police is patrolling. There is no more protest on the streets or on social media. It is difficult to imagine that there was a time when the Indian forces were unwanted in many parts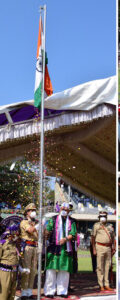 of Kashmir. During Operation Gibraltar, Pakistan's mission to infiltrate Jammu and Kashmir in 1965, Kashmiris had refused to give in to the separatists and today they are often sharing valuable information with the Indian troops.
According to a preliminary assessment by the Kashmir Chamber of Commerce (KCCI), Kashmir's economy has undergone estimated losses of up to $5.3 billion, with more than 100,000 people becoming unemployed since August last year as the administration abruptly stripped Kashmir of its right to a separate constitution, a state flag, and autonomy over internal administration.
Some argue that under Article 370, Kashmir had benefited significantly in terms of the land reforms of the 1950s, and the performance on important indices like life expectancy, infant mortality, and poverty, had been consistently better than India's national average. People who depend on business and tourism for their livelihood are still suffering. Mainstream politicians as well as activists have been detained. Schools and colleges haven't opened in a year. People are being subjugated in every way. In such circumstances, what does Independence Day mean for people in Kashmir valley?
Independence Day is a day on which parades, speeches, and processions commemorate the legacies of the Indian freedom movement against British imperialism, when flags are hoisted, celebrations are staged, and patriotic films, songs, and national sporting accomplishments are played on loop across India. But, in Srinagar city, August 15 is curfew. This is the only memory and experience local people relate with the Independence Day since 1970. It is a day when the people are supposed to stay in their homes. There are always extra troops and barricades on August 15.
The youth, got birth after 1990, have witnessed armed rebellion and militancy everywhere in Kashmir. Police officials strive hard to ensure everything is normal. Local authorities make small children and impressionable minds participate in skits and plays. The kind of nationalistic discourse is no doubt a part of the government propaganda machinery. As a result, the Kashmir youth want to join the Indian Army, despite attractive offer from terrorists across the border.
Over the years, people in Kashmir valley had only pretended to celebrate on August 15 because they never wanted to annoy the Indian government, or the Army, or the local bureaucracy. But today, they believe in it, in the idea of August 15. Independence, in the context of Kashmir, has a simple meaning today: A better life, a peaceful life, a secured life like any other Indian where people can stay at home and don't have to think of uncertainty.
The Kashmiri want to do what people around the world can do. They want higher education and best medical treatment near their home. They want organising a football tournament for some youngsters who would otherwise have taken to drugs! They in Kashmir, want to go out of their homes without fear, without surveillance, without questions. In Jammu, which had, alongside Kashmir and Ladakh, been demoted to the status of a Union Territory in 2019, the prospect of normal lives seems more real.
Things are peaceful in Jammu right now. People feel safe. They know that nobody will come and threaten the people to leave. Many Kashmiri Pandits, migrated from Kashmir during the '90s when the Pandits were relentlessly persecuted in one of the darkest episodes in Kashmir's history feel relaxed.
Despite all the efforts and changes, few Kashmiris find it difficult to relate to the people of India even today. They always look at the rest of Indians suspiciously, considering them to be militants!
Cooped up in their homes due to the coronavirus pandemic, people of Jammu and Kashmir are happy that all the Indians are also either in lockdown or shutdown; but are well attended by the local administration and being provided adequate health care; while the unattended people residing in PoK await to reap herd immunity! The government machinery is slowly gaining the confidence of the people, especially in Kashmir, after decades of local governmental interference through manipulation and sabotage in Kashmir.
Kashmiris have been allowed to express their culture and identity authentically. The Indian mass media has to publish success stories and propagate the idea that Kashmiris are gentle, and believe in hospitality. The Islamist fundamentalists may be loyal to Pakistan's agents, but not the common man of the valley. Kashmir has its own heritage and a very rich history, comprising everything from poetry to handicrafts to music. Sufism has flourished in Kashmir, and so have rap and hip-hop. Forget the foreign tourists, if Indians will visit the Heaven on Earth, Kashmir tourism will bloom. The state handloom, handicrafts and artifacts are unique and the huge Indian market can bring in life in the valley. Cultural expression in Kashmir, however, cannot take place in a vacuum. If Kashmiris are to dwell in a free mindscape, their voices on political grievances must be heard. Hope, the appointment of a political governor is a step forward in this direction.
Independence, in the sense of being allowed to live on one's own terms by exercising the basic rights that other parts of India have taken for granted, can only arrive in Kashmir through empowering Kashmiri voices. Let Sabka Saath, Sabka Bishwas, Sabka Bikash come to reality at the earliest.