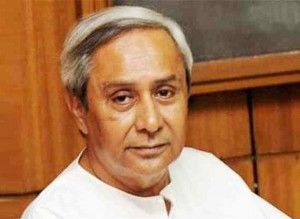 Chief Minister, Naveen Patnaik is in a very strong position in the wake of being elected to the office for the fifth consecutive term. Yet he is not one to rest on his laurels and continues to work assiduously, keeping his ministers and MLAs on their toes. He is trying his best to bring the administration as close to people as possible.
In his fifth coming as the Chief minister, of the state Naveen Patnaik has been laying special emphasis on two things – one making the government as pro-people as possible and secondly strengthening the Biju Janata Dal organisation. The party, which recently held its executive committee meeting in the state capital, has already launched a massive membership drive.
This makes it amply clear that Patnaik is not going to rest on his laurels. Instead he would be making an extra effort to bring himself into a position where he remains the only choice of the people of the state. As far as bringing the administration close to people is concerned one of the major initiatives in this regard has been Mo Sarkar which seeks to ensure that people's problems are solved as fast as possible.
Under the plan ward officers will be stationed in each municipal ward to collect the grievances of people and address them. This is going to make life easy for the ordinary citizen who was tired of running to government offices.
Apart from ward officers Patnaik has also announced some other pro-people measures to ensure that people don't have to struggle to get their day today problems solved. Even police stations have been asked to act in a friendly manner with citizens and try their best redress their grievances. The whole grievance redressal mechanism at different levels is being geared up to help people.
Having launched a slew of welfare schemes during the last 20 years of his uninterrupted rule in the state, Patnaik is now keen to ensure that they work properly and their fruits actually reach people at the lowest level. Hence the extra emphasis is on a transparent and responsive administration.
For example the Re1 per kg rice scheme, considered to be the government's flagship poverty alleviation scheme, has been extremely successful in the state and has also yielded rich political dividends for his party which has been favoured overwhelmingly by the people election after election.
However, in the past there have been complaints in certain areas about poor people pawning their ration cards with public distribution system (PDS) dealers and other kinds of profiteers taking advantage of them. Though the scheme has almost completely eliminated the problem of hunger such complaints create a bad impression. Patnaik's effort is to ensure that such complaints do not surface and beneficiaries get full advantage of the schemes.
There has been tremendous response to many other welfare schemes of the state government, one of the most important being the Aahar scheme under which the poor get a meal for just Rs.5. Aahar centers are extremely popular in different parts of the state.
People's cooperation is expected in all these schemes in that they should ensure that only real beneficiaries get the advantage. Take for example the case of KALIA scheme for farmers. Hailed as a revolutionary initiative that benefits not only small and marginal farmers but also landless farmers and share-croppers it has been immensely successful in bringing about a transformation in the lives of people depending on agriculture.
But later analysis showed that many ineligible farmers had also taken advantage of the scheme and got money credited into their bank accounts. Now the government has come out with a list of ineligible beneficiaries who have been asked to return the money. Such dishonesty not only  tarnishes the image of the members of the community concerned but also creates problems for the government.
Opposition leaders have been quick to grab the opportunity and criticize the government without realising that they are making a laughing stock of themselves. Some of them have gone to the extent of describing Patnaik's Mo Sarkar scheme as a panic reaction of the government as its popularity is dipping. Nothing can be ridiculous than this. The fact is that, the popularity of the government and the chief minister is at an all time high with BJD just having won a thumping mandate.
Patnaik in his fifth term is also paying due to attention to promotion of tourism and preservation of our heritage while ensuring the beautification of cities. The current demolition drive is an example of his determined bid to make Odisha's holy city not only a better place to live for its people but also more attractive for pilgrims and tourists.
Faced with criticism he made an emotional appeal to the people of Puri to cooperate in the drive which was for their benefit and an attempt to ensure the complete security of the iconic 12th Jagannath temple which is revered by people across the country and in many parts of the world where Hindus or the lovers of Hindu faith reside.
Equally significant is the fact that BJD led by chief minister, Naveen Patnaik has been extending issue-based support to the Narendra Modi government wherever national interests or vital interests concerning a huge chunk of population is concerned. Take for example its support to the government on the issue of abrogation of article 370 of the Constitution. All patriotic people supported the move and so did the BJD and its move has been appreciated by the people at large.
Yet another issue was that of triple talaq which concerned Muslim women who have been suffering on this account for a long time. By extending support to the government on this and helping the passage of triple talaq bill Naveen Patnaik's party has done a great service to these women who were being treated like goods and chattel.
With such initiatives Patnaik has not only been able to win the love and confidence of people of the state but has also become one of the most respected regional leaders of the country with an enviable success rate in the elections. As far as Odisha is concerned his position remains unassailable. But the chief minister cannot afford to be complacent. Nor does he believe in being so.