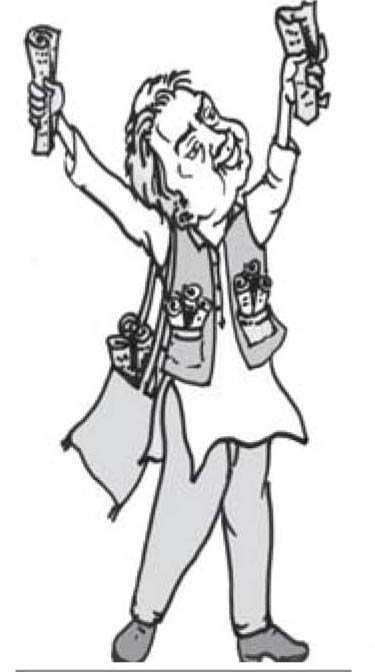 Basking In Praise
Chief Minister, Naveen Patnaik is basking in the praise World Health Organisation (WHO) recently lavished on the state for its success in containing the menace of malaria. The world's top health monitoring body, in a special feature, cited the case of Odisha noting that the state had dramatically scaled up efforts to prevent, diagnose and treat the disease with impressive results. Apparently pleased the chief minister tweeted: "Once country's worst malaria-prone zone, #Odisha has now been hailed by @WHO for successfully taking on the killer stings. In a special feature, WHO has presented #Odisha as a global case study on successful elimination strategy against malaria."
Something to Cheer
At a time when the state health department is drawing flak for its failure in setting up quality healthcare infrastructure a tweet from Mindtree co-founder and head of Odisha Skill Development Authority, Subroto Bagchi has cheered up health mandarins. Bagchi wrote about his meeting with two government doctors who are running a community hospital in Mayurbhanj district. "Two very young government doctors, Pabitra and Pratyush at a tiny village at the base of Simlipal called Kendumundi intercepted me. You must come & see our community hospital, they insisted. Glad I went there. Inside, this place is maintained better than a 5 Star private hospital," said the technocrat who also posted a picture of himself with the two young medicos. His tweet drew many enthusiastic responses with one inquiring how far the place was from Barbil, a mine town.
Lots of Time Now
When ruling BJD vice-president, Debi Mishra was a minister, he hardly got time to look after his constituency. Saddled with the responsibility of two key departments—industries and school and mass education – he was too busy to find time for the people of Badamba Narsinghpur who have elected him to the state assembly. But now that he is no more a minister he can easily balance his responsibilities as an MLA from the area and the vice-president of BJD. That he has suddenly become hyper-active in his constituency is evident from his Twitter account which keeps people updated about his programmes. One of his recent tweets talked about the inauguration of the new building of an Anganwadi center in Narasinghpur block where he was present. Mishra's supporters are happy that he now has all the time in the world for them.
Plunging Stock
The stock of union petroleum and natural gas minister, Dharmendra Pradhan seems to have plunged in the wake of BJP's defeat in the  Bijepur by-poll which was an acid test for the party ahead of the general elections. Sources said during the recent western Odisha visit of BJP national president, Amit Shah the union minister was treated as just among the equals as far as state party leaders were concerned. This was a far cry from the past when he used to be put on a pedestal as he was seen a favourite of Shah and also the party's chief ministerial candidate in 2019 election. "All that has changed following the defeat in the Bijepur by-poll which was fought under his leadership," conceded a party leader.