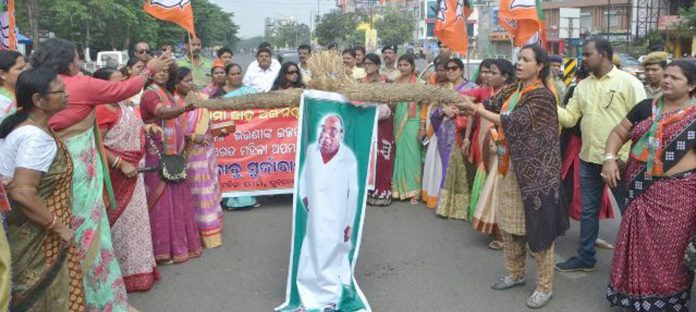 A man interrupted one of the Buddha's lectures with a flood of abuse. Buddha waited until he had finished and then asked him, "If a man offered a gift to another, but the gift was declined; to whom the gift would belong?" The man replied, "To the one who offered it". Then, said the Buddha, "I decline to accept your abuse and request you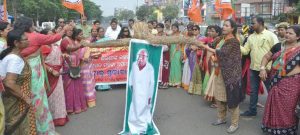 to keep it for yourself."The examples of loose cannons in politics are too numerous to be enumerated. Once Abraham Lincoln said, "He has a right to criticize, who has a heart to help." Winston Churchill said, "Criticism may not be agreeable, but it is necessary. It fulfills the same function as pain in the human body. It calls attention to an unhealthy state of things." Famous novelist Mark Twain said, "One mustn't criticize other people on grounds where he can't stand perpendicular himself.
Use of abuses has been a global trend and politicians in nations supposedly the most civilised ones, too resort to profanity with aplomb. From Indonesia to Turkey and Britain to the USA, more and more political leaders, including heads of states, have been using expletives to deride opposition and to aggressively make a point. Old habits die hard and foul mouthing is one such habit. Time and again there have been concerted efforts to discourage use of abusive tongue in public either through legislation or through state measures. But they have made little impact. More important is the self-restraint that should be practised by politicians themselves.
Biju Janata Dal Vice-president and senior Cabinet Minister Damodar Rout has landed himself and his party in an embarrassing situation by cutting indecent remarks against BJP leader Dr. Damodar Rout. While Dama babu remained unmoved by the growing controversy over his alleged remarks, three senior Ministers took strong exception to his derogatory statement against a woman leader. The State unit BJP has demanded immediate dismissal of this vocal leader for his statement while BJP Mahila Morcha activists tried to gherao the official residence of the Minister demanding his apology for the uncharitable remarks. Anganwadi workers also staged protest at the Lower PMG square seeking an apology from the Minister.
Senior minister Surya Narayan Patro, who had once described his party leaders as Naveen's servant, described Dama's remarks as unfortunate. Ministers Maheswar Mohanty and Anant Das strongly disapproved such remarks. Patro reported to have said that everybody should have a boundary line and not cross it and he termed Rout's statement was unnecessary. Expressing similar views, Mohanty said Rout is a very senior politician and should not have made such remarks against the BJP leader. Das said politicians should maintain decency in public sphere.
Meanwhile, the BJP alleged that Rout's remarks have proved Chief Minister Naveen Patnaik's slogan 'Respect to Mothers' is only for public consumption. The saffron party criticised Chief Minister's silence on the matter. Lekhashree said Rout's remark has denigrated all Anganwadi workers, who are working for the society. Describing Rout as an insensitive person, she said such a person in a Minister's post is a danger to society. Rout's reported outburst against Lekhashree came at a public meeting in Jajpur district on October 25, in response to her statement describing the Chief Minister as 'Dhritarashtra' and Rout as 'Sikhandi'.
Odisha is known for its art and culture. Its history glorifies the fighting spirit of its people against the aggressors. The history of Kalinga war, Emperor Kharavela and the thousands of monuments echo the glorious history of the people. This state has also witnessed the 1st independence war against the British. In post-independence era, we are witnessing several rounds of aggressive election campaigning, with leaders of various political parties spewing out derogatory remarks against each other in the run-up to the elections. There are several sets of opinions on the increasing number of derogatory comments. Many feel it reflects the decadence of Odisha's political culture. Political scientists feel that while being known for art and culture, the State has created a history of encouraging violence to counter political opponents.
Odisha's political culture had a tradition of courtesy, which is missing. The culture has vitiated. Derogatory comments, which are expressions of aggression against women, are in the increase. It is a destructive tendency. We witness the rise in the number of attacks, particularly using the foulest of language against women. Now, this is in line with the patriarchal setup of society. Many a comments are made in very bad taste. It can be called language warfare. The language in which top leaders attack each other is unthinkable. Use of aggressive and abrasive language establishes that Odias are no more docile, rather a violent community !
There are 1,650 political parties in India and about a dozen in Odisha. In most of the parties, dynastic rule prevails. They act as private limited companies and or proprietorship firms. The directors, shareholders and the employees in these firms compete with each other to draw the attention of the supremo. They use their political acumen coupled with double meaning words as their oratory excellence. We have witnessed many unfortunate comments of Indian politicians, which are un-parliamentary too. We don't think this is the end. Many will follow for sure. Uttering un-parliamentary words should not be seen as the sole fault of politicians only but ours too, because it is we who choose them as our leaders. Politicians are our representatives only. They just reflect what our society in aggregate thinks or believes. Is not it a fact that we pass loose comments on the Anganwadi workers, Gram Sevikas, Nurses, school teachers and even the women political grass root workers? Why should we never object and protest when any one uses derogatory remarks on any community, gender, caste and class? Rather we enjoy such comments and give thundering applause.
Until and unless we change our mindset, our politicians are not going to change theirs. So, the next time we feel ashamed of any un-parliamentary comment or statement of any politician, we can't just blame the political class. Let's remember – people get what they deserve. At the same time, the celebrity politicians must set examples and make their rank and file disciplined cautioning them against use of derogatory remarks.