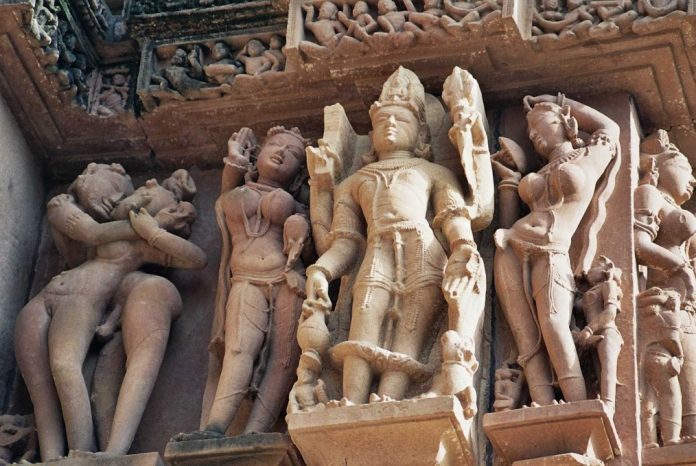 Odisha is bestowed with both natures bounties and God's plenty. Surrounded by long stretches of sylvan shores with temples and monuments doting her magnificent landscape, it is possessed with reach flora and fauna. Its cultural mosaic is enriched by amalgamation of Jainism, Buddhism and Hinduism all merging and mingling with one another. The artistic traditions come vividly fresh and alive through the living artistic community in its many villages. In spite of the above, history has ridiculed its sublime grandeur by tangentially mentioning it's records; lambasts, noted columnist Abhaya Singh.
A wealthy land-fertile soil; abundance of water resources- hundreds of streams and rivers, four hot-springs, two vast lagoons; magnificent land scape, four hundred kilometers of spreading sea shore; rich harvest of thick forests- both tropical and mangroves along with rare species of animals & birds and coming to the horizon of culture it is still more splendid and stupefying- hundreds of temples, monuments, forts and architectures.
Once a vast empire spreading from the Ganges in the east to Godavari river in the south- the coastal region named as Utkal, the weastern region as Koshal & middle region as Kalinga; now as one state named Odisha, can how be called as the jewel in the crown of Mother India. Though Odisha was constituted as a special province on the basis of its lingua franca ; oriya 11 years  prior to Independence in 1936; but owing to lack of proper leadership it lost most of its land and people to adjoining four states of Bihar, West Bengal, Chhatisgarh and Andhra Pradesh where today we find oriya speaking population along with oriya culture and observance of festivals akin only to this land. Despite loosing vast regions to neighboring four states, still Odisha is having an area of 1,55,707 sq km with a population of over 36 million people.
The unique feature of Odishan heritage is the amalgamation of several religions-Jainism, Buddhism, Vaishnavism, Saivism and Sakti. Though Odisha remain under Moghul rule for cult a little over a century-from 1568 to 1741 and under Marathas for about sixty years up to 1803 when British conquered  it, still there is no significant impact of moghuls or that of marathas  or Britishers over its pro-Hindu culture.
The history of Odisha for several centuries after Kharvela, who ruled in the first half of the second century B.C, is dark. The first century B.C Jain monument at Hathigumpha inscriptions of Udayagiri and the Rock Edict of Great King Asoka, who conquered Kalinga after a terrible war, in the third century B.C at Dhauli near Bhubaneswar speaks of the history of Odisha a little. More scare evidences are found from the account of Chinese historian Hieun Tsang and Greek geographers Ptolemy's record of Odisha. But both describe about the existence of flourishing trade marts on the Odisha Coast. Hieun Tsang spoke about 'Chelitala' port of Odisha which is now identified as 'Chilika Lake' and from an excavation at the site of Manika Patna  village near Chilika are found old copper coins, broken pieces  of porcelin clay  pots and the broken pices of of a ship. It is evident that Odisha had naval trading with far off countries like Indonesia, Malaysia and Java, Sumatra islands.
Then the question arises: What were the articles that the ancient traders of Odisha dealing with? It were several items and articles starting from rice, clay pots to costly silk clothes. Every Oriya should  feel proud that rice was first cultivated in Odisha. Scientists and researchers opine that out of two varieties of paddy's  cultivated all over the world now-Oryza Sativa and Oryaza Japonica, the formen was found first in wild form from the Jeypore-Koraput tract of Odisha-it is some three thousand years back. There is also reference in Buddhist literature about the roaring trade & commerce of Odisha as two of the Oriya-traders named Vallika & Tapasu were the fortunate ones to be the first two disciples of Lord Buddha and fed him with cakes named 'ARISHA' made out of rice flour, honey & ghee.
There will be certainly several books of record if one has to depict the culture and heritage of this once so prosporous land named Utkal-kalinga, now turned to a pittance existence. Today as there exists several temples to speak of its past culture, still there exist numerous stone-carvers & whose ancestors contributed for the making of these temples and finest form of architecture. Let us describe about atleast four villages consisting of only artists or cultural-ambassador- Lalitgiri: a village of stone-carvers; Maniabandh : a cluster of weavers of silk clothes; Pipili: a village of appliqué makers; Raghurajpur: a village of Patta painting artists. These hamlets speaks of people of vision and beautification, thrive on a scarce earning but only from art works; Likewise there are other villages where brass-metal, filigree works, wood or paper masks, horn & ivory works are done. But our thrust should be with above said four artistic village.
Lalitgiri: It is famous for a Buddhist monument where a vast monastery was unearthed only two decades back. Several huge images of Buddha's tooth were excavated and are kept in a museum hereby. Below the hill of monuments & monastery is the village Lalitgiri where there is concentration of stone-carvers who build beautiful images of Ganesh, Buddha, Krishna to damsel girls which are found in our temples. Besides the traditional stone images they built other images asper orders. The artists of this 360 house hold village were invited to Japan & Great Britain to construct two  Buddhist Temples some years back. They spread to different places like Puri, Bhubaneswar, Cuttack like cities where large number of stone-carving centers exist. But the thrilling music of stone cutting with chisel & human is routine scenario of this village which is only 22kms from Chandikhol Chauk on Chennai-Kolkata bound National highway number five.
Maniabandha: The captivating music of the looms, dazzling colour of fabrics, tie and die works of the Sarees, some ladies sitting on the open arranging fibres into bundles makes this village of more than seven hundred   house holds pulsate with life, Colour & music. The speciality of this village is all the weavers are Buddhists and having a Buddhist temple in the center of the village where day to day worship goes on.
It is above hundred kilometers from Bhubaneswar and 42km away from Athagarh-a sub-division under which the village falls. Though there are numerous weaving villages in Odisha, but Maniabandh has  its speciality & uniqueness for its tie & die pattern and natural organic colouring of fabrics.
Pipili & Raghurajpur : These two famous art & craft villages situated by the side of Bhubaneswar-Puri mainroad attract lots of tourists both of east & west for its unique art works. Surprisingly, the appliqué craft of Pipili, most of which is meant for use in the Hindu temples are made by muslim craft men & women. Cutting the different pieces of cloth with bright colours and sewing it in attractive designs fitted with small mirrors the artisan folk produce from umbrella, bags, wall hanging to huge coverings. Despite their hard labour they earn a little and live with acute poverty. Much of the profit from this trade is swallowed by middle men & traders.
So also is the plight of the subtle patta paintings of Raghurajpur situated only 12kms away from puri town. This village of fine artisans produce stone images, palm leaf paintings, toys wood and a bamboo works besides patta paintings. The canvas for preparation of patta to colours, sometimes organic are made by the artisans themselves. This village is like a  a big bazar where each of the house hold & member is engaged in some art & craft work, revolving around some Oriya traditions religious stories, mainly around Lord Jagannath of Puri.
Every oriya should feel proud of these villages & their living culture and should contribute for these survival.