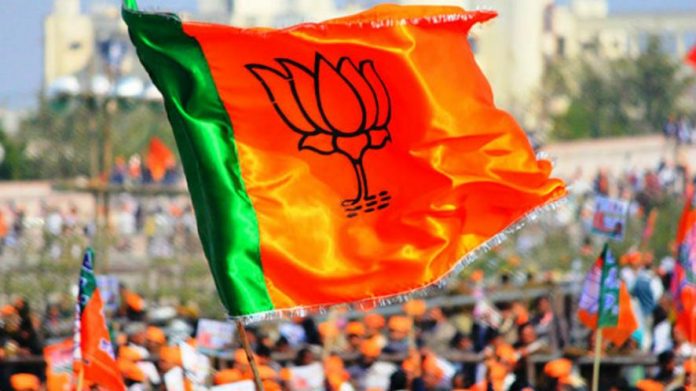 Buoyed by its success in the panchayat polls and the euphoria generated by the party's national executive meeting in the city, the state BJP is on the offensive. While it is currently engaged in a war of words with the ruling Biju Janata Dal (BJD) over Babula Panda, the grandson of freedom fighter, Laxmi Indira Panda, who had gone missing after his parents were honoured by the Prime Minister in Bhubaneswar, it has also begun preparations to strengthen its organisation right upto the booth level.
The aim is to ready the party for the 2019 poll battle when it hopes to seize power from the BJD. The party cadre have never been better prepared and motivated for elections in the last so many years. The good news for them is that party president, Amit Shah is focusing hard on Odisha and would be visiting the state yet again soon. He has held meetings with senior party leaders with the two union ministers, Dharmendra Pradhan and Jual Oram in focus. Pradhan, as it is, has been the face of the party in the state and is widely perceived to be its chief ministerial candidate.
A good example of Pradhan's ability to connect with the masses is his recent visit to Berhampur at a time when the famous Thakurani Yatra in the southern Odisha town, currently in BJP's focus, is reaching its conclusion. It is significant to remember that Berhampur is the political nerve centre of Ganjam  which happens to be the home district of chief minister, Naveen Patnaik. The BJP is planning to beard the lion in his own den.
The BJP obviously thinks its hour has come. It not only has an array of issues to target the state government but it is also better prepared and motivated at this juncture to achieve this objective. The party, part from drawing  inspiration from its success in the rural polls, is also seeking lessons from its spectacular victory in Assam in the last assembly polls.
Amit Shah, no doubt, is a good strategist and he has an able foil in Dharmendra Pradhan in the state. The man, who has proved his mettle as a central minister, is capable of executing party plans. And if he delivers then there is nothing can stop the party from achieving its goals in the next assembly elections.
Pradhan himself seems highly motivated because the prize for him is going to be big—the chief ministership of the state. What more could he aspire for? As things stand today he has few rivals in the party. Even Jual Oram, who at one point of time, was seen as his competitor, has accepted his organisational and leadership capabilities. So he can go ahead full steam. It is the BJD which ought to worry about the rise of BJP and the rise of Pradhan. Party leaders are already beginning to admit that a challenge exists and if they are not cautious the BJP is going to paint the state saffron in 2019. May-01-15-2017