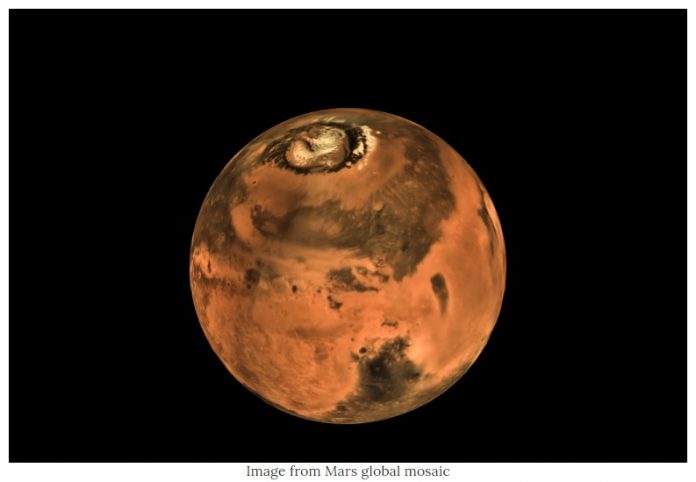 India's prestigious but low cost Mars Orbiter Mission has successfully completed 1000 days in its orbit on June 19, 2017, surviving well beyond its designed mission life of six months. All Scientific payloads continue to provide valuable data of Mars surface and its atmosphere.
Mars Colour Camera on-board MOM has acquired more than 700 images of Martian surface. MOM atlas is published and updates on MOM images are regularly provided in ISRO website. The observations drawn by scientists have been published in 20 scientific papers in peer reviewed journals. The archived scientific data has been released to public for free download and scientific research. About 1380 registered users have downloaded more than 370 GB of data.
Union Minister of State (Independent Charge) Development of North-Eastern Region (DoNER), MoS PMO, Personnel, Public Grievances & Pensions, Atomic Energy and Space, Dr Jitendra Singh informed the Parliament in a reply to an unstarred question in Rajya Sabha on 27-July, 2017.