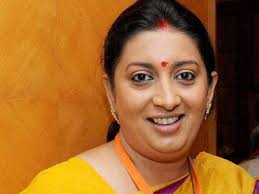 The Government has taken initiative for  adoption of 65 viable craft clusters under mentorship development programme across the country and need based interventions has been provided during the year 2019-2020 and 2020-21 to these clusters to transform them in a time period of 3 years by ensuring self-sustainment of the SHG/artisans of these clusters. These  clusters have been selected in such a manner that 14 are in aspirational districts, 16 are clusters of women artisans, 11 clusters of OBC & General artisans,  11 clusters of SC artisans, 9 clusters of ST artisans and 4 clusters of G.I.(Geographical Indications) Craft. In addition, benefits were extended in 145 existing clusters. Detailed financial and other informations is enclosed in Annexure.
The evaluation of the scheme has been undertaken and the recommendations have been taken note of. Accordingly, implementation in various craft pockets is being done with modifications. The Govt. continues taking up viable craft clusters across the country in larger interest of the artisans for their overall development.
This information was given in a written reply by the Union Minister of Textiles, Smt. Smriti Zubin      Irani in Lok Sabha today.
ANNEXURE
INTERVENTIONS SANCTIONED (2018-2021)
Sr. No.
State
Number of Beneficiaries
1
Andaman & Nicobar
Gen/OBC
SC/ST
Total
1330
130
1460
2
Andhra Pradesh
2695
255
2950
3
Arunachal Pradesh
0
2730
2730
4
Assam
5410
790
6200
5
Bihar
2655
420
3075
6
Chattisgarh
1165
240
1405
7
Goa
500
0
500
8
Gujarat
7050
1050
8100
9
Haryana
1133
150
1283
10
Himachal Pradesh
1600
210
1810
11
Jammu & Kashmir
5770
0
5770
12
Jharkhand
2149
280
2429
13
Karnataka
2480
270
2750
14
Kerala
1340
180
1520
15
Ladakh
0
500
500
16
Madhya Pradesh
6380
820
7200
17
Maharashtra
10049
1300
11349
18
Manipur
1305
240
1545
19
Meghalaya
1700
100
1800
20
Mizoram
0
1000
1000
21
Nagaland
0
1400
1400
22
New Delhi
1275
130
1405
23
Odisha
2745
310
3055
24
Puducherry
610
50
660
25
Punjab
1430
170
1600
26
Rajasthan
3968
650
4618
27
Sikkim
1060
100
1160
28
Tamil Nadu
1640
220
1860
29
Telangana
2900
350
3250
30
Tripura
1380
140
1520
31
Uttar Pradesh
8830
1260
10090
32
Uttrakhand
1675
230
1905
33
West Bengal
2858
180
3038
GRAND TOTAL
85082
15855
100937
Year-wise Details
2018-19
2019-20
2020-21
Sanctioned Amount (in Rs.)
11,25,75,100
9,25,14,720
6,70,57,500
Total number of Beneficiaries
49737
10630
40570