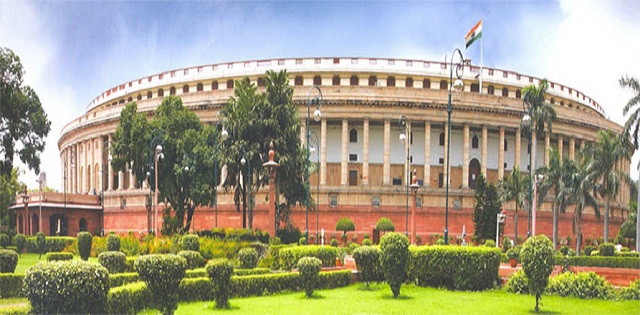 Central Water Commission (CWC) compiles and maintains  National Register of Large Dams (NRLD) as per input/information provided by dam owners. Latest edition of NRLD was published in June 2019. As per NRLD-2019, there are 227 large dams in the country, which are more than 100 years old (constructed on/before 1921). List of the same is enclosed as Annexure I.
Government of India with financial assistance from the World Bank implemented Dam Rehabilitation and Improvement Project (DRIP) during April 2012 to March 2021, with rehabilitation provision of 223 dams located in 7 States (namely Jharkhand, Karnataka, Kerala, Madhya Pradesh, Odisha, Tamil Nadu and Uttarakhand). The objective of this Scheme was to improve the safety and operational performance of selected existing dams along with institutional strengthening of participating States/agencies. The original financial outlay was Rs.3466 Cr, with final completion cost of Rs.2567 Cr. The details of agency wise number of dams rehabilitated along with cost are given at Annexure-II.
Ministry of Jal Shakti has again initiated DRIP Phase II and Phase III by inviting proposals from the States. This new Scheme has nineteen (19) States, and three Central Agencies on board. The budget outlay is Rs.10,211 Cr (Phase II: Rs.5107 Cr; Phase III: Rs.5104 Cr) with rehabilitation provision of 736 dams. The Phase II of DRIP is being co-financed by World Bank and Asian Infrastructure Investment Bank (AIIB), whereas funding for Phase III will be triggered at later stage. The Scheme is of 10 years duration, proposed to be implemented in two Phases, each of six year duration with two years overlap. Each Phase has external assistance of US$500 Million. The Union Cabinet has approved the Scheme on October 29, 2020. The details of agency wise proposed number of dams along with estimated cost are given at Annexure-III.
DRIP and DRIP Phase II & Phase III are State Sector Schemes with Central component, with back to back loan arrangement. DRIP had no central grant. In DRIP Phase II & Phase III, Special Category States i.e. Manipur, Meghalaya and Uttarakhand are getting 90% of loan amount as Central Grant from Government of India. The Scheme is planned for operationalization in October/November 2021.The details of State wise allocated budget and expenditure during last three years is appended as Annexure IV.                                This information was given by the Minister of State for Jal Shakti and Food Processing Industries, ShriPrahlad Singh Patel in a written reply in the LokSabha today.
Annexure-I­­­­
Large Dams more than 100 yrs old- as per NRLD 2019
S.N.
State
Count
1
Andaman and Nicobar Island
0
2
Andhra Pradesh
5
3
Arunanchal Pradesh
0
4
Assam
0
5
Bihar
1
6
Chandigarh
0
7
Chhattisgarh
7
8
Dadara and Nagar Havelli
0
9
Daman and Diu
0
10
Goa
0
11
Gujarat
30
12
Haryana
0
13
Himachal Pradesh
0
14
Jammu and Kashmir
0
15
Jharkhand
0
16
Karnataka
15
17
Kerala
1
18
Lakshadweep
0
19
Madhya Pradesh
62
20
Maharashtra
42
21
Manipur
0
22
Meghalaya
0
23
Mizoram
0
24
Nagaland
0
25
Delhi
0
26
Odisha
3
27
Puducherry
0
28
Punjab
0
29
Rajasthan
25
30
Sikkim
0
31
Tamil Nadu
1
32
Tripura
0
33
Uttar Pradesh
17
34
Uttarakhand
0
35
West Bengal
0
36
Telangana
18
Total
227
Large Dams more than 100 yrs old- as per NRLD 2019
Sr.No.
Project Identification Code (PIC)
Name of Dam
Year of Completion
State
1
AP01MH0001
Cumbhum
1500
Andhra Pradesh
2
AP01LH0002
Dondapadu tank
1910
Andhra Pradesh
3
AP01MH0003
Siddapuram Tank
1919
Andhra Pradesh
4
AP01MH0004
Mopad Reservoir
1921
Andhra Pradesh
5
AP01MH0144
Thotapally Barrage
1908
Andhra Pradesh
6
BR02MH0001
KHARAGPUR LAKE
1876
Bihar
7
CG03LH0001
KHAPRI TANK
1908
Chhattisgarh
8
CG03LH0002
KURUD
1909
Chhattisgarh
9
CG03LH0003
PINDRAWAN TANK
1909
Chhattisgarh
10
CG03MH0004
DARRITOLA
1910
Chhattisgarh
11
CG03LH0005
DHANRAS
1911
Chhattisgarh
12
CG03LH0006
AMACHUWA TANK
1917
Chhattisgarh
13
CG03MH0007
TANDULA TANK
1921
Chhattisgarh
14
GJ04LH0001
Bhadhaka
1868
Gujarat
15
GJ04MH0002
Panelia
1882
Gujarat
16
GJ04LH0003
Revania
1882
Gujarat
17
GJ04MH0004
Ajwa
1892
Gujarat
18
GJ04MH0006
Veri
1900
Gujarat
19
GJ04MH0007
Khambhala
1901
Gujarat
20
GJ04LH0008
Vijarkhi
1901
Gujarat
21
GJ04MH0009
Adhia
1902
Gujarat
22
GJ04MH0010
Alansagar
1901
Gujarat
23
GJ04LH0011
Hanshthal
1902
Gujarat
24
GJ04LH0012
Moldi
1902
Gujarat
25
GJ04LH0013
Rajavadala
1902
Gujarat
26
GJ04MH0014
MotaAnkadia
1903
Gujarat
27
GJ04MH0015
Chimnabai-Lake
1906
Gujarat
28
GJ04MH0016
Paneli
1906
Gujarat
29
GJ04MH0017
Anandpar
1907
Gujarat
30
GJ04MH0018
Kuvadwa
1908
Gujarat
31
GJ04LH0019
Savli
1910
Gujarat
32
GJ04MH0020
Dhanora
1911
Gujarat
33
GJ04LH0021
MotaBandharia
1911
Gujarat
34
GJ04MH0022
Muvalia
1911
Gujarat
35
GJ04MH0023
Doswada
1912
Gujarat
36
GJ04MH0024
Limla
1912
Gujarat
37
GJ04LH0025
Vangroli
1912
Gujarat
38
GJ04MH0027
Fakirwadi
1913
Gujarat
39
GJ04LH0028
Dhameli
1914
Gujarat
40
GJ04MH0029
Ramdhani
1914
Gujarat
41
GJ04LH0030
Pichhavi
1916
Gujarat
42
GJ04LH0031
Vadatalav
1916
Gujarat
43
GJ04MH0215
Zinzari
1912
Gujarat
44
KA06MH0001
Thonnur Tank
1000
Karnataka
45
KA06LH0002
Madaga Tank (old)
1908
Karnataka
46
KA06MH0003
Kottur Tank
1888
Karnataka
47
KA06MH0004
Boranakanive Tank
1892
Karnataka
48
KA06LH0005
MaidalAmanikere Tank
1895
Karnataka
49
KA06LH0006
Hesaraghatta Reservoir
1896
Karnataka
50
KA06MH0008
Deepambudikere Tank
1906
Karnataka
51
KA06LH0010
Kadaba Tank
1906
Karnataka
52
KA06LH0011
KunigalDodakere Tank
1906
Karnataka
53
KA06LH0012
Nidasale Tank
1906
Karnataka
54
KA06LH0013
Nittur Tank
1906
Karnataka
55
KA06LH0014
Ranikere Tank
1907
Karnataka
56
KA06HH0015
VanivilasaSagar Dam
1907
Karnataka
57
KA06HH0016
Madagamasur Tank
1908
Karnataka
58
KA06LH0017
Mavathur Tank
1908
Karnataka
59
KL12HH0001
Periyar
1895
Kerala
60
MP08MH0001
TEKANPUR
1895
Madhya Pradesh
61
MP08LH0002
SARRA
1896
Madhya Pradesh
62
MP08LH0003
JAWAHARGARH
1899
Madhya Pradesh
63
MP08LH0004
KHANPURA
1907
Madhya Pradesh
64
MP08LH0005
DINORA
1907
Madhya Pradesh
65
MP08LH0006
BIRPUR
1908
Madhya Pradesh
66
MP08LH0007
ANTALWASA
1908
Madhya Pradesh
67
MP08LH0008
BELGAON
1909
Madhya Pradesh
68
MP08LH0009
BASINKHAR
1909
Madhya Pradesh
69
MP08LH0010
LOKPAL SAGAR
1909
Madhya Pradesh
70
MP08LH0011
BITHLEE
1910
Madhya Pradesh
71
MP08LH0012
RECHHAI
1910
Madhya Pradesh
72
MP08LH0013
KAMERA
1910
Madhya Pradesh
73
MP08LH0014
KOTA
1910
Madhya Pradesh
74
MP08MH0015
ROOMAL
1910
Madhya Pradesh
75
MP08LH0016
JUMNERA
1910
Madhya Pradesh
76
MP08LH0017
DONGER BODI
1911
Madhya Pradesh
77
MP08LH0018
ADNER
1911
Madhya Pradesh
78
MP08LH0019
NAGDAGAJORA
1911
Madhya Pradesh
79
MP08LH0020
GORKHA BANDHA
1912
Madhya Pradesh
80
MP08LH0021
PANAGAR
1912
Madhya Pradesh
81
MP08LH0022
CHIRAIPANI
1913
Madhya Pradesh
82
MP08LH0023
KHERIA
1913
Madhya Pradesh
83
MP08LH0024
PIPREHETA
1913
Madhya Pradesh
84
MP08LH0025
JHALONI
1913
Madhya Pradesh
85
MP08LH0026
DHAPORA
1913
Madhya Pradesh
86
MP08LH0027
RAJGARH
1914
Madhya Pradesh
87
MP08LH0028
MAJHGAWAN
1914
Madhya Pradesh
88
MP08LH0029
PILLOWA
1914
Madhya Pradesh
89
MP08MH0030
KOTWAL
1914
Madhya Pradesh
90
MP08LH0031
RAMGARHI
1915
Madhya Pradesh
91
MP08LH0032
KHANKURIA
1915
Madhya Pradesh
92
MP08LH0033
JAMAKHERI
1915
Madhya Pradesh
93
MP08LH0034
KESHOPUR
1916
Madhya Pradesh
94
MP08LH0035
MOMANPURA
1916
Madhya Pradesh
95
MP08LH0036
AMA NALLA (OLD)
1916
Madhya Pradesh
96
MP08LH0037
KUTARI NALLA
1916
Madhya Pradesh
97
MP08MH0038
JAGLA TANK
1916
Madhya Pradesh
98
MP08LH0039
BHAROLI
1916
Madhya Pradesh
99
MP08LH0040
MOHARI
1916
Madhya Pradesh
100
MP08LH0041
AHMADPUR
1916
Madhya Pradesh
101
MP08LH0042
NAROLA
1916
Madhya Pradesh
102
MP08LH0043
RANJEET
1916
Madhya Pradesh
103
MP08LH0044
SILODA
1916
Madhya Pradesh
104
MP08MH0045
GOVINDGARH
1917
Madhya Pradesh
105
MP08LH0046
HARDUAMUDAR
1917
Madhya Pradesh
106
MP08LH0047
MAUSANDHA
1917
Madhya Pradesh
107
MP08LH0048
SAMARSINGHA
1917
Madhya Pradesh
108
MP08LH0049
AMAHI
1917
Madhya Pradesh
109
MP08MH0050
RAMPUR
1917
Madhya Pradesh
110
MP08MH0051
TIGRA
1917
Madhya Pradesh
111
MP08MH0052
HARSI
1917
Madhya Pradesh
112
MP08MH0053
PATHARHATTA
1918
Madhya Pradesh
113
MP08LH0054
DHARWARA
1918
Madhya Pradesh
114
MP08LH0055
CHANDAPATHA
1918
Madhya Pradesh
115
MP08LH0056
AMETHA
1918
Madhya Pradesh
116
MP08LH0057
BAISLY
1919
Madhya Pradesh
117
MP08LH0058
CHHOTI DEORI
1919
Madhya Pradesh
118
MP08LH0059
LOWER SAKARWARA
1919
Madhya Pradesh
119
MP08MH0060
BADERA
1920
Madhya Pradesh
120
MP08LH0061
JAGUWA
1921
Madhya Pradesh
121
MP08MH0062
JAMUNIA
1921
Madhya Pradesh
122
MH09LH0001
DHAMAPUR
1600
Maharashtra
123
MH09LH0002
RUSHI
1800
Maharashtra
124
MH09LH0003
MUDANA
1800
Maharashtra
125
MH09LH0004
KALAPVIHIR
1800
Maharashtra
126
MH09MH0005
VIHAR
1860
Maharashtra
127
MH09LH0006
AMBAZARI
1870
Maharashtra
128
MH09MH0007
EKRUKH
1871
Maharashtra
129
MH09MH0008
MAYANI
1872
Maharashtra
130
MH09MH0009
MUKTI
1873
Maharashtra
131
MH09LH0010
RANKALA
1883
Maharashtra
132
MH09MH0011
SHIRSUFAL
1879
Maharashtra
133
MH09MH0012
TULSHI
1879
Maharashtra
134
MH09HH0013
KHADAKWASLA
1880
Maharashtra
135
MH09MH0014
ASHTI
1883
Maharashtra
136
MH09MH0015
PARSUL
1884
Maharashtra
137
MH09LH0016
SHANIMANDAL
1885
Maharashtra
138
MH09MH0017
MHASWAD
1887
Maharashtra
139
MH09MH0018
NHER
1889
Maharashtra
140
MH09MH0019
BHATODI
1892
Maharashtra
141
MH09HH0020
TANSA
1892
Maharashtra
142
MH09MH0021
SHETFAL
1901
Maharashtra
143
MH09LH0022
WADSHIVANE
1902
Maharashtra
144
MH09MH0023
KHAIRBANDHA
1903
Maharashtra
145
MH09LH0024
KHIRDISATHE
1904
Maharashtra
146
MH09MH0025
PATHARI
1905
Maharashtra
147
MH09LH0026
KUMBHALI
1907
Maharashtra
148
MH09LH0027
PAWANPAR
1909
Maharashtra
149
MH09HH0028
CHANKAPUR
1911
Maharashtra
150
MH09MH0029
GOREWADA
1911
Maharashtra
151
MH09LH0030
GADMOSHI
1912
Maharashtra
152
MH09LH0031
JANALA
1912
Maharashtra
153
MH09LH0032
KHAIRI
1913
Maharashtra
154
MH09MH0033
RAMTEK
1913
Maharashtra
155
MH09MH0034
CHANDPUR
1915
Maharashtra
156
MH09MH0035
LONAVALA
1916
Maharashtra
157
MH09MH0036
WALWAN
1916
Maharashtra
158
MH09MH0037
DARNA
1916
Maharashtra
159
MH09LH0038
PANGADI
1917
Maharashtra
160
MH09MH0039
BODALKASA
1917
Maharashtra
161
MH09MH0040
ASOLAMENDHA
1918
Maharashtra
162
MH09HH0041
SHIRVATA
1920
Maharashtra
163
MH09LH0838
MHASWA
1880
Maharashtra
164
OR10MH0001
SORODA
1896
Odisha
165
OR10MH0158
BHANJANAGAR
1894
Odisha
166
OR10LH0197
JAGANNATHASAGAR
1781
Odisha
167
RA11HH0001
RAJSAMAND
1676
Rajasthan
168
RA11HH0002
JAI SAMAND
1730
Rajasthan
169
RA11MH0003
SWAROOP SAGAR
1560
Rajasthan
170
RA11MH0004
HINGONIA
1862
Rajasthan
171
RA11MH0006
KHARAD
1877
Rajasthan
172
RA11LH0007
KALAKH SAGAR
1883
Rajasthan
173
RA11MH0008
TORDI SAGAR
1887
Rajasthan
174
RA11LH0009
MADHO SAGAR
1887
Rajasthan
175
RA11MH0010
FATEH SAGAR
1889
Rajasthan
176
RA11MH0011
BUCHARA
1889
Rajasthan
177
RA11HH0012
JASWANT SAGAR
1889
Rajasthan
178
RA11LH0013
CHAPARWARA
1894
Rajasthan
179
RA11MH0014
SAINTHAL SAGAR
1898
Rajasthan
180
RA11MH0015
SHEEL KI DUNGRI
1900
Rajasthan
181
RA11MH0016
RAM GARH
1901
Rajasthan
182
RA11MH0018
SARDAR SAMAND
1905
Rajasthan
183
RA11MH0019
HEMAWAS
1911
Rajasthan
184
RA11MH0020
DHEEL
1911
Rajasthan
185
RA11MH0171
UDAI SAGAR
1585
Rajasthan
186
RA11LH0175
JAISAMAND
1910
Rajasthan
187
RA11LH0177
NAHAR SAGAR
1909
Rajasthan
188
RA11LH0178
BANKALI
1906
Rajasthan
189
RA11LH0180
KUKAS
1901
Rajasthan
190
RA11MH0199
BARETHA BUND
1897
Rajasthan
191
RA11LH0211
UmedSagar
1917
Rajasthan
192
TN12HH0002
Pechipparai
1906
Tamil Nadu
193
UP13MH0001
BARWA SAGAR
1694
Uttar Pradesh
194
UP13LH0002
MAGAR PUR
1694
Uttar Pradesh
195
UP13LH0003
PACHWARA LAKE
1694
Uttar Pradesh
196
UP13MH0004
PARICHHA
1886
Uttar Pradesh
197
UP13MH0005
DHEKWAN
1909
Uttar Pradesh
198
UP13LH0006
PAHUJ
1909
Uttar Pradesh
199
UP13LH0007
SUKHRA
1909
Uttar Pradesh
200
UP13LH0008
LACHURA
1910
Uttar Pradesh
201
UP13LH0009
SIORI LAKE
1911
Uttar Pradesh
202
UP13LH0010
PAHARI
1912
Uttar Pradesh
203
UP13MH0011
GANGAU
1915
Uttar Pradesh
204
UP13LH0013
GHORI
1915
Uttar Pradesh
205
UP13MH0014
KOTRA KHAMBHA
1915
Uttar Pradesh
206
UP13MH0015
KHAPATIA
1916
Uttar Pradesh
207
UP13MH0016
DHANDHRAUL
1917
Uttar Pradesh
208
UP13MH0017
MAJHGAWAN
1917
Uttar Pradesh
209
UP13MH0018
DONGIA
1918
Uttar Pradesh
210
TL47MH0001
Shanigram
1891
Telangana
211
TL47MH0002
Large Tank, Peddamallareddy
1892
Telangana
212
TL47MH0003
Large Tank, Kachapur
1896
Telangana
213
TL47MH0004
Large Tank, Kamareddy
1897
Telangana
214
TL47LH0005
Large tank, Malkapur
1898
Telangana
215
TL47LH0006
Large Tank, Jangampally
1898
Telangana
216
TL47MH0007
Large Tank, AdloorYellareddy
1901
Telangana
217
TL47MH0008
Pakhal Lake
1902
Telangana
218
TL47LH0009
MallareddyCheru, Bhiknoor
1905
Telangana
219
TL47LH0010
Udayasamudram
1906
Telangana
220
TL47LH0011
ChoudariCheru, Polkampet
1908
Telangana
221
TL47MH0012
Lakhnavaram Tank
1909
Telangana
222
TL47MH0013
Large Tank, Bibipet
1911
Telangana
223
TL47LH0014
PeddaCheru, Vellutla
1912
Telangana
224
TL47MH0015
Large Tank, Pulkal
1918
Telangana
225
TL47LH0016
Large tank, Uppalwai
1918
Telangana
226
TL47MH0017
Ramappa Lake
1919
Telangana
227
TL47HH0018
Osman Sagar
1920
Telangana
Annexure-II
­­­­­­
Dam Rehabilitation and Improvement Project (DRIP) Agency wise number of dams rehabilitated
S. No.
 

Implementing Agency

 

No. of dams

Completion Cost (Cr.)
1
Madhya Pradesh WRD
25
146
2
Odisha WRD
26
336
3
Tamil Nadu WRD
69
506
 

4

Tamil Nadu Generation and Distribution Corporation Limited
 

20

 

163

5
Kerala WRD
16
271
6
Kerala State Electricity Board
37
124
7
Karnataka WRD
22
494
8
UttarakhandJalVidyut Nigam Limited
5
226
9
Damodar Valley

Corporation

3
100
10
CWC
201
Total
2567
Annexure-III­­­­­­
DRIP Phase II & Phase III
Agency wise proposed number of dams along with estimated cost
| | | | |
| --- | --- | --- | --- |
| S.No. | State/Agency | No. of Dams | Project Cost (In Cr.) |
| 1. | Andhra Pradesh | 31 | 667 |
| 2. | BBMB | 2 | 230 |
| 3. | Chattisgarh | 5 | 133 |
| 4. | CWC | | 570 |
| 5. | DVC | 5 | 144 |
| 6. | Goa | 2 | 58 |
| 7. | Gujarat | 6 | 400 |
| 8. | Jharkhand | 35 | 238 |
| 9. | Karnataka | 41 | 612 |
| 10. | Kerala SEB | 12 | 150 |
| 11. | Kerela WRD | 16 | 166 |
| 12. | Madhya Pradesh | 27 | 186 |
| 13. | Maharashtra | 167 | 940 |
| 14. | Manipur | 2 | 311 |
| 15. | Meghalaya | 6 | 441 |
| 16. | Odisha | 36 | 804 |
| 17. | Punjab | 12 | 442 |
| 18. | Rajasthan | 189 | 965 |
| 19. | Tamilnadu | 59 | 1064 |
| 20. | Telangana | 29 | 545 |
| 21. | Uttar Pradesh | 39 | 787 |
| 22. | UJVNL | 6 | 274 |
| 23. | West Bengal | 9 | 84 |
| | Total | 736 | 10211 |
Annexure-IV
­­­­­­
Dam Rehabilitation and Improvement Project (DRIP)
State wise cost of the project and last three year expenditure
 

S.

    No.

 

Implementing Agency

 

2018-19

 

2019-20

 

2020-21

RE

(Cr.)

Expenditure

(Cr.)

RE

(Cr.)

Expenditure

(Cr.)

RE (Cr.)
Expenditure

(Cr.)

1.
Madhya Pradesh

WRD

 

20

 

14

 

10

 

8

 

2

 

2

2.
Odisha WRD
181
49
152
89
77
52
3.
Tamil Nadu WRD
109
72
72
56
33
41
4.
Tamil Nadu Electricity Board
 

58

 

37

 

52

 

26

 

46

 

16

5.
Kerala WRD
100
55
88
27
55
37
6.
Kerala State

Electricity Board

 

28

 

17

 

21

 

12

 

25

 

20

7.
Karnataka WRD
265
139
100
48
40
15
 

8.

UttarakhandJalVidyut Nigam Limited
 

59

 

30

 

52

 

24

 

75

 

52

9.
Damodar Valley

Corporation

 

45

 

18

 

27

 

18

 

17

 

17

10.
CWC
36
34
30
24
22
21
901
465
604
332
392
273