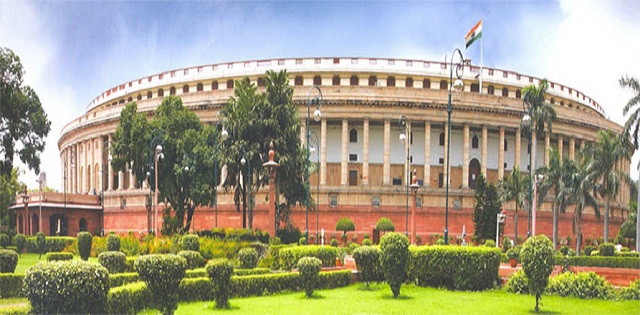 The State Governments are mandated to take up re-vitalisation and rejuvenation of water bodies in their respective State. However, this Ministry is providing partial financial assistance to the identified projects under the scheme Repair, Renovation and Restoration (RRR) of Water Bodies, which is a component of Pradhan Mantri Krishi Sinchayee Yojana –Har Khet Ko Pani (PMKSY-HKKP).
The details of water bodies re-vitalised/ rejuvenated with financial assistance under the above scheme of this Ministry, for the period 2014-15 till date, State and year wise, are given at Annexure-I.
Further, approval of a cluster of projects is normally the financial year in which its first installment is released. The work is targeted for completion in two years subsequent to the release of first installment. However, in deserving cases, time extension is also being provided by this Ministry on case to case basis.
Apart from the above scheme, in 2019, renovation of traditional water bodies is also being supported by this Ministry under Jal Shakti Abhiyan. The campaign was launched in 2019, followed in 2021, by "Jal Shakti Abhiyan: Catch The Rain" (JSA:CTR) campaign. Focused interventions under these annual campaigns taken up by the Government of India and the State Governments, inter-alia, include renovation of traditional and other water bodies/ tanks, enumeration, geo-tagging and making inventory of all water bodies, and removal of encroachments of tanks/ lakes, and de-silting of tanks, and protection of water catchment area. After inclusion of hte activitiy under this Ministry's Jal Shakti Abhiyan in 2021, details of the water bodies covered under the Jal Shakti Abhiyan of this Ministry is placed at Annexure-II.
Government of Punjab is yet to submit any proposal for financial assistance under RRR of Water Bodies scheme in the last five years.
This Information was given by the Minister of State for Jal Shakti, Shri Bishweswar Tudu in a written  reply in Lok Sabha
  ANNEXURE-I
State wise details of works under Repair, Renovation and Restoration of water bodies scheme for the period 2014-2022
SN
State
No. of water bodies
Estimated cost (Rs. in crore)
Target irrigation potential

(thousand hectare)

Central assistance provided

(Rs. in crore)

Potential restored till Nov 2022 (thousand hectare)
Renovation works completed (number of water bodies)
2014-15
2015-16
2016-17
2017-18
2018-19
2019-20
2020-21
2021-22
2022-23
1
Andhra Pradesh
100
66.77
5.61
–
–
–
–
2.70
0.00
0
2
Bihar
93
161.91
26.09
–
–
–
–
6.26
11.82
8.62
17.87
59
3
Gujarat
61
102.91
11.36
–
–
–
–
8.81
0.14
3
4
Madhya Pradesh
125
183.24
33.30
37.70
–
–
–
–
33.00
124
5
Manipur
4
65.44
1.19
10.37
–
–
–
–
24.26
0.00
0
6
Meghalaya
9
11.43
1.09
2.52
–
–
2.66
–
0.88
8
7
Odisha
1,437
988.52
89.73
52.90
54.75
–
3.00
–
34.54
2.55
47.96
810
8
Rajasthan
105
309.85
20.42
–
35.93
–
14.30
–
11.96
10.19
68
9
Tamilnadu
552
365.22
6
–
9.22
–
–
7.03
16.75
1.25
17.43
4.72
195
10
Telangana
575
459.18
29.01
–
44.88
–
59.68
–
15.47
437
11
Uttar Pradesh
74
83.41
3.45
–
16.41
–
–
–
2.35
8
Total
3,135
2,797.88
227.26
103.49
161.18
–
79.65
24.80
64.79
35.79
26.05
2.55
132.58
1,712
ANNEXURE-II
Renovation of no. of traditional water bodies covered under Jal Shakti Abhiyan of Ministry of Jal Shakti
A. Status of completed works during 22-03-2021 to 28-03-2022:
| | | |
| --- | --- | --- |
| Sl. No. | State/ UT | Renovation of Traditional Water Bodies completed |
| 1 | ANDAMAN AND NICOBAR ISLANDS | 880 |
| 2 | ANDHRA PRADESH | 16,615 |
| 3 | ARUNACHAL PRADESH | 8 |
| 4 | ASSAM | 1,830 |
| 5 | BIHAR | 7,357 |
| 6 | CHANDIGARH | 0 |
| 7 | CHHATTISGARH | 9,865 |
| 8 | DADRA AND NAGAR HAVELI AND DAMAN AND DIU | 0 |
| 9 | DELHI | 34 |
| 10 | GOA | 2 |
| 11 | GUJARAT | 6,735 |
| 12 | HARYANA | 8,623 |
| 13 | HIMACHAL PRADESH | 1,386 |
| 14 | JAMMU AND KASHMIR | 3,634 |
| 15 | JHARKHAND | 580 |
| 16 | KARNATAKA | 11,910 |
| 17 | KERALA | 9,592 |
| 18 | LADAKH | 6 |
| 19 | LAKSHADWEEP | 1 |
| 20 | MADHYA PRADESH | 3,812 |
| 21 | MAHARASHTRA | 1,197 |
| 22 | MANIPUR | 685 |
| 23 | MEGHALAYA | 258 |
| 24 | MIZORAM | 355 |
| 25 | NAGALAND | 11 |
| 26 | ODISHA | 4,660 |
| 27 | PUDUCHERRY | 50 |
| 28 | PUNJAB | 2,843 |
| 29 | RAJASTHAN | 12,094 |
| 30 | SIKKIM | 7 |
| 31 | TAMIL NADU | 10,055 |
| 32 | TELANGANA | 4,646 |
| 33 | TRIPURA | 706 |
| 34 | UTTAR PRADESH | 17,781 |
| 35 | UTTARAKHAND | 3,183 |
| 36 | WEST BENGAL | 38,549 |
| | Total | 1,79,950 |
B. Status of completed works during 29-03-2022 to 06-12-2022:
| | | |
| --- | --- | --- |
| Sl. No. | State/ UT | Renovation of Traditional Water Bodies completed |
| 1 | ANDAMAN AND NICOBAR ISLANDS | 1 |
| 2 | ANDHRA PRADESH | 15,189 |
| 3 | ARUNACHAL PRADESH | 2 |
| 4 | ASSAM | 1,459 |
| 5 | BIHAR | 4,115 |
| 6 | CHANDIGARH | 0 |
| 7 | CHHATTISGARH | 7,849 |
| 8 | DADRA AND NAGAR HAVELI AND DAMAN AND DIU | 1 |
| 9 | DELHI | 1 |
| 10 | GOA | 8 |
| 11 | GUJARAT | 6,111 |
| 12 | HARYANA | 4,256 |
| 13 | HIMACHAL PRADESH | 1,295 |
| 14 | JAMMU AND KASHMIR | 567 |
| 15 | JHARKHAND | 812 |
| 16 | KARNATAKA | 12,185 |
| 17 | KERALA | 7,443 |
| 18 | LADAKH | 14 |
| 19 | LAKSHADWEEP | 0 |
| 20 | MADHYA PRADESH | 4,741 |
| 21 | MAHARASHTRA | 4,387 |
| 22 | MANIPUR | 98 |
| 23 | MEGHALAYA | 165 |
| 24 | MIZORAM | 210 |
| 25 | NAGALAND | 58 |
| 26 | ODISHA | 9,825 |
| 27 | PUDUCHERRY | 495 |
| 28 | PUNJAB | 3,135 |
| 29 | RAJASTHAN | 5,647 |
| 30 | SIKKIM | 8 |
| 31 | TAMIL NADU | 9,014 |
| 32 | TELANGANA | 3,414 |
| 33 | TRIPURA | 345 |
| 34 | UTTAR PRADESH | 20,357 |
| 35 | UTTARAKHAND | 3,117 |
| 36 | WEST BENGAL | 5,555 |
| | Total | 1,31,879 |