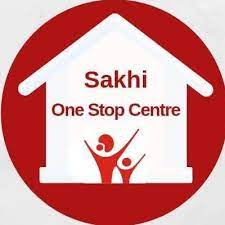 The Government of India is implementing One Stop Centre (OSC) scheme with effect from 1st April, 2015. OSCs provide a range of integrated services under one roof including police facilitation, medical aid, legal aid and counseling, psycho-social counseling and temporary shelter to women affected by violence or in distress. As on date, 733 OSCs have been approved for 730 districts across the country, out of which 704 OSCs have been operationalised in 35 States/ UTs, which have assisted over 4.50 lakh women. The setting up of OSCs from the year 2015 onward, at district level, have provided a dedicated platform to women facing violence and who are in distress to get necessary help and assistance, which was not available earlier. The OSCs have been set up in different phases in different districts, and over half of them have been operationalised in the past three years. This clearly shows that the scheme is moving in the right direction to achieve the envisaged goals and objectives. The State-wise details of OSCs set up in first phase is at Annexure-I.
The OSCs have assisted more than 4.5 lakh women as on 30.09.2021. The State / UT-wise details of number of women assisted is at Annexure-II.
In different phases, proposals for setting up 37 OSCs from State of Maharashtra and 03 OSCs from the UT of Andaman and Nicorbar Islands were received in the Ministry. All these centres were approved by the Programme Approval Board (PAB) of the Ministry and are functional as on date. In addition, Ministry has recently received a proposal on 02.12.2021 for setting up one additional OSC in Thane district of Maharashtra.
As on date, an amount of Rs. 29.39 crore has been released under the scheme to the State of Maharashtra, out of which Utilisation Certificates (UCs) for an amount of Rs. 5.03 crore have been received. In case of UT of Andaman and Nicobar Island, against a total release of Rs. 1.88 crore, UCs have been received for an amount of Rs. 1.24 crore.
As per the scheme guidelines, district/ State authorities are mandated for monitoring, coordinating and mid-course correction for effective implementation of the scheme. The Ministry at various levels also reviews, from time to time, for effective implementation of the scheme and functioning of these centres by issuing advisories to States Governments/ UT Administrations and conducting meeting, video conferencing etc with all concerned functionaries. Further, an online platform namely Sakhi Dashboard is also available for monitoring of its implementation.
This information was given by the Minister of Women and Child Development, Smt. Smriti Zubin Irani, in a written reply in Lok Sabha .
Annexure-I
State-wise umber of OSCs set up in first phase
| | | | |
| --- | --- | --- | --- |
| S.No. | State/UT | Number of OSC | District |
| 1 | Andaman and Nicobar Islands | 1 | South Andaman |
| 2 | Andhra Pradesh | 1 | Krishna |
| 3 | Arunachal Pradesh | 1 | Papumpare/Itanagar |
| 4 | Assam | 1 | Guwahati(kamrup metro) |
| 5 | Bihar | 1 | Patna |
| 6 | Chandigarh | 1 | Chandigarh |
| 7 | Chattishgarh | 1 | Raipur |
| 8 | Erstwhile UT of Dadra and Nagar Haveli | 1 | Dadra and Nagar Haveli |
| 9 | Erstwhile UT of Daman and Diu | 1 | Diu |
| 10 | Goa | 1 | North Goa |
| 11 | Gujarat | 1 | Sabarkantha |
| 12 | Haryana | 1 | Karnal |
| 13 | Himachal Pradesh | 1 | Solan |
| 14 | Jammu and Kashmir | 1 | Srinagar |
| 15 | Jharkhand | 1 | Ranchi |
| 16 | Karnataka | 1 | Udupi |
| 17 | Kerala | 1 | Thiruvanatapuram |
| 18 | Madhya Pradesh | 1 | Indore |
| 19 | Maharashtra | 1 | Pune |
| 20 | Manipur | 1 | Thoubal |
| 21 | Meghalaya | 1 | East Khasi Hills |
| 22 | Mizoram | 1 | Aizawl |
| 23 | Nagaland | 1 | Dimapur |
| 24 | Odisha | 1 | Bhubaneswar |
| 25 | Puducherry | 1 | Puducherry |
| 26 | Punjab | 1 | Bathinda |
| 27 | Rajasthan | 1 | Jaipur |
| 28 | Sikkim | 1 | East Sikkim |
| 29 | Tamil Nadu | 1 | Chennai |
| 30 | Telangana | 1 | Nizamabad |
| 31 | Tripura | 1 | West Tripura |
| 32 | Uttar Pradesh | 1 | Banda |
| 33 | Uttrakhand | 1 | Haridwar |
Annexure-II
Number of Women Assisted by One Stop Centres (OSCs)
| | | | | |
| --- | --- | --- | --- | --- |
| Sl. No. | State /Uts | From 01.04.2015 to 31.03.2021 | From 01.04.2021 to 30.09.2021 | Total |
| 1 | Andaman & Nicobar Islands (UT) | 1563 | 48 | 1611 |
| 2 | Andhra Pradesh | 29177 | 2028 | 31205 |
| 3 | Arunachal Pradesh | 658 | NA | 658 |
| 4 | Assam | 4351 | 1678 | 6029 |
| 5 | Bihar | 14023 | 3982 | 18005 |
| 6 | Chandigarh (UT) | 766 | 87 | 853 |
| 7 | Chhattisgarh | 25236 | 2741 | 27977 |
| 8 | Dadra & Nagar Haveli and Daman & Diu (UT) | 764 | 74 | 838 |
| 9 | Goa | 2542 | 867 | 3409 |
| 10 | Gujarat | 11875 | 3091 | 14966 |
| 11 | Haryana | 12259 | 3878 | 16137 |
| 12 | Himachal Pradesh | 300 | 164 | 464 |
| 13 | Jammu & Kashmir (UT) | 2498 | NA | 2498 |
| 14 | Jharkhand | 979 | 299 | 1278 |
| 15 | Karnataka | 5331 | 2048 | 7379 |
| 16 | Kerala | 5327 | 1975 | 7302 |
| 17 | Ladakh (UT) | 27 | NA | 27 |
| 18 | Lakshadweep (UT) | 0 | 0 | 0 |
| 19 | Madhya Pradesh | 35937 | 7881 | 43818 |
| 20 | Maharashtra | 7116 | 1796 | 8912 |
| 21 | Manipur | 249 | 154 | 403 |
| 22 | Meghalaya | 682 | 305 | 987 |
| 23 | Mizoram | 387 | 108 | 495 |
| 24 | Nagaland | 530 | 112 | 642 |
| 25 | NCT of Delhi (UT) | 588 | NA | 588 |
| 26 | Odisha | 9337 | 3042 | 12379 |
| 27 | Puducherry (UT) | 287 | 24 | 311 |
| 28 | Punjab | 6696 | 1466 | 8162 |
| 29 | Rajasthan | 11443 | 2129 | 13572 |
| 30 | Sikkim | 410 | 117 | 527 |
| 31 | Tamil Nadu | 12911 | 7080 | 19991 |
| 32 | Taelangana | 24949 | 6351 | 31300 |
| 33 | Tripura | 154 | NA | 154 |
| 34 | Uttar Pradesh | 157620 | 9688 | 167308 |
| 35 | Uttarakhand | 3900 | 764 | 4664 |
| 36 | West Bengal | 0 | 0 | 0 |
| | Total | 390872 | 63977 | 454849 |