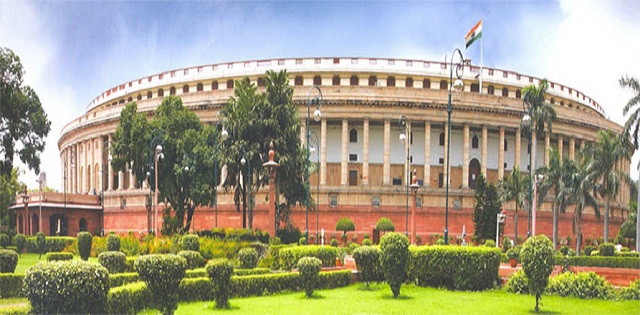 The Ministry of Social Justice & Empowerment implements two National Overseas Scholarship Schemes. The Department of Social Justice & Empowerment (DoSJE) is implementing the National Overseas Scholarship (NOS) for Scheduled Caste etc. under which financial assistance is provided to selected students from Scheduled Castes; Denotified, Nomadic & Semi – Nomadic Tribes; landless agricultural labourers and traditional artisan categories, for pursuing Masters and Ph.D level courses abroad.
The Department of Empowerment of Persons with Disabilities (DoEPwD) implements 'National Overseas Scholarship' under which scholarship is provided to the selected students with disabilities for pursuing Masters and Ph.D level courses abroad.
The allocation of funds under both the schemes during the last ten years are as under:
Financial Year
Budget Allocation

(Rs in Crore)

NOS for SC etc. candidate
NOS for students with disabilities
2011-12
6.00

*

2012-13
6.00
2013-14
6.00
2014-15
6.00
3.00
2015-16
6.12
0.50
2016-17
15.00
1.00
2017-18
15.00
2.00
2018-19
15.00
#
2019-20
20.00
2020-21
20.00
* The scheme was launched in 2014-15.
# NOS for students with Disabilities scheme merged under the umbrella scheme comprising six components since 2018-19; hence there is no separate budget allocation under the scheme.
Advertisement is issued in National newspapers as well as regional newspapers for wide publicity of the schemes. Apart from that, the guidelines are circulated to Institutions of National Importance so that the bright students can get benefits of the scheme. The features of the Scheme are also broadcasted through radio channels of All India Radio and Doordarshan .
The scheme guidelines, including the eligibility criteria and the number of slots, are revised from time to time based on the feedback received from various stakeholders, evaluation reports and availability of Budgetary resources. Accordingly, the number of slots under the scheme of NOS for SC etc. students has been increased from 60 to 100 in 2014-15.
The focus on the scheme is on the poorest households so that they will get access to the quality education abroad. The family income limit under the scheme has been recently revised in 2020-21 from Rs 6.00 lakh to Rs 8.00 lakh per annum.
This information was given by The Minister of State for Social Justice and Empowerment Shri A. Narayanaswamy in the Loksabha in a written reply today.