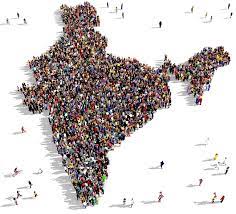 As per the Report of the Technical Group on Population Projections (TGPP) July 2020, chaired by Registrar General of India (RGI), the projected population of the country, State/UT-wise and percentage growth of population, State/UT-wise during last five years, are placed in Annexure I.
Details of steps taken by the Government to stabilize population growth in last five years are given below:
Mission Parivar Vikas has been introduced for substantially increasing access to contraceptives and family planning services in 146 high fertility districts in 7 high focus states.
Expanded Contraceptive Choices: The current contraceptive basket has been expanded with inclusion of new contraceptives namely Injectable contraceptive (Antara programme) and Cent chroman (Chhaya).
Post-partum Intrauterine contraceptive device (PPIUCD) incentive scheme under which PPIUCD services are provided post-delivery.
Redesigned Contraceptive Packaging: The packaging for Condoms, OCPs and ECPs has now been improved and redesigned so as to augment the demand for these commodities.
Family Planning Media Campaign: A holistic media campaign is in place to generate contraceptive demand.
The WorldPopulation Day & fortnight (July 11 – July 24) is observed each year to boost Family Planning efforts all over the country.
Vasectomy fortnight is observed throughout the country in November each year to lay emphasis on male participation.
Scheme for Home Delivery of contraceptives by ASHAs at doorstep of beneficiaries has been taken up.
Family Planning Logistics Management Information System (FP-LMIS)is being implemented to ensure last mile availability of FP commodities.
The Government has been implementing National Family Planning Programme which has been instrumental in controlling the population:
The TFR of the country has declined from 2.9 in 2005 to 2.2 in 2018 (SRS)
28 out of 36 States/UTs have already achieved the replacement level fertility of 2.1 or less
The Crude Birth Rate (CBR) has declined from 23.8 in 2005 to 20.0 in 2018 (SRS)
The Decadal growth rate has declined from 21.54% in 1990-2000 to 17.64% during 2001-11
The Wanted Fertility Rate has declined from 1.9 in NFHS III to 1.8 in NFHS IV
Family Planning is a target free programme, and the Government provides services based on voluntary and informed choice.
The Minister of State (The Ministry of Health and Family Welfare), Dr. BhartiPravin Pawar stated this in a written reply in the Lok Sabha here today.
Annexure I
Projected total Population with Percentage growth of population for last five years on 1st March – 2016 to 2020:
India, States and Union Territories* ('000)
Year
2016
% Change in Population Growth 2016-17
2017
% Change in Population Growth

2017-18

2018
% Change in Population Growth

2018-19

2019
% Change in Population Growth

2019-20

2020
INDIA
12,91,074
1.11
13,05,463
1.10
13,19,844
1.09
13,34,235
1.08
13,48,616
JAMMU & KASHMIR*(UT)
12,897
0.79
12,999
0.78
13,101
0.78
13,203
0.77
13,305
HIMACHAL PRADESH
7,158
0.67
7,206
0.65
7,253
0.65
7,300
0.64
7,347
PUNJAB
29,140
0.82
29,380
0.81
29,619
0.81
29,859
0.80
30,099
HARYANA
27,455
1.48
27,861
1.45
28,266
1.44
28,672
1.41
29,077
NCT OF DELHI*
18,677
2.03
19,056
1.99
19,435
1.95
19,814
1.91
20,193
RAJASTHAN
74,240
1.36
75,248
1.34
76,256
1.32
77,264
1.31
78,273
UTTAR PRADESH
2,16,087
1.37
2,19,051
1.35
2,22,015
1.34
2,24,979
1.32
2,27,943
BIHAR
1,14,176
1.56
1,15,957
1.54
1,17,739
1.51
1,19,520
1.49
1,21,302
ASSAM
33,168
1.13
33,543
1.12
33,918
1.11
34,293
1.09
34,668
WEST BENGAL
95,079
0.64
95,688
0.64
96,297
0.63
96,906
0.63
97,516
JHARKHAND
35,800
1.49
36,334
1.47
36,869
1.45
37,403
1.43
37,937
ODISHA
43,966
0.79
44,312
0.78
44,658
0.77
45,004
0.77
45,350
CHHATTISGARH
27,571
1.40
27,956
1.37
28,340
1.35
28,724
1.34
29,109
MADHYA PRADESH
78,806
1.45
79,948
1.43
81,090
1.41
82,232
1.39
83,374
GUJARAT
65,158
1.42
66,084
1.40
67,010
1.38
67,936
1.36
68,862
MAHARASHTRA
1,18,727
0.96
1,19,869
0.95
1,21,011
0.94
1,22,153
0.93
1,23,295
ANDHRA PRADESH
51,371
0.55
51,655
0.55
51,938
0.54
52,221
0.54
52,504
KARNATAKA
64,229
0.81
64,752
0.81
65,275
0.80
65,798
0.80
66,322
KERALA
34,578
0.53
34,761
0.52
34,943
0.52
35,125
0.52
35,307
TAMIL NADU
74,635
0.47
74,989
0.47
75,342
0.47
75,695
0.47
76,049
CHANDIGARH*
1,136
1.32
1,151
1.22
1,165
1.20
1,179
1.19
1,193
UTTARAKHAND
10,755
1.20
10,884
1.19
11,013
1.16
11,141
1.16
11,270
SIKKIM
644
0.93
650
1.08
657
1.07
664
0.90
670
KARNATAKA
64,229
0.81
64,752
0.81
65,275
0.80
65,798
0.80
66,322
KERALA
34,578
0.53
34,761
0.52
34,943
0.52
35,125
0.52
35,307
TAMIL NADU
74,635
0.47
74,989
0.47
75,342
0.47
75,695
0.47
76,049
ARUNACHAL PRADESH
1,459
1.03
1,474
1.02
1,489
1.01
1,504
1.00
1,519
NAGALAND
2,086
1.05
2,108
1.00
2,129
0.99
2,150
0.98
2,171
MANIPUR
3,012
1.00
3,042
1.02
3,073
0.98
3,103
1.00
3,134
MIZORAM
1,157
1.04
1,169
1.03
1,181
0.93
1,192
1.01
1,204
TRIPURA
3,874
1.03
3,914
1.00
3,953
0.99
3,992
1.00
4,032
MEGHALAYA
3,129
1.02
3,161
0.98
3,192
1.00
3,224
0.99
3,256
DAMAN & DIU*
329
8.51
357
7.84
385
7.27
413
6.78
441
DADRA & NAGAR
HAVELI*
452
6.86
483
6.63
515
6.02
546
5.68
577
GOA
1,512
0.60
1,521
0.66
1,531
0.59
1,540
0.58
1,549
LAKSHADWEEP*
67
0.00
67
0.00
67
1.49
68
0.00
68
PUDUCHERRY*
1,402
2.43
1,436
2.37
1,470
2.31
1,504
2.19
1,537
ANDAMAN & NICOBAR
ISLANDS*
392
0.51
394
0.25
395
0.51
397
0.50
399
TELANGANA
36,462
0.69
36,714
0.69
36,967
0.68
37,220
0.68
37,473
LADAKH*
287
0.70
289
0.69
291
0.69
293
0.68
295

Source: Report of the Technical Group on Population Projections for India and States 2011-2036, July 2020
*Union Territory