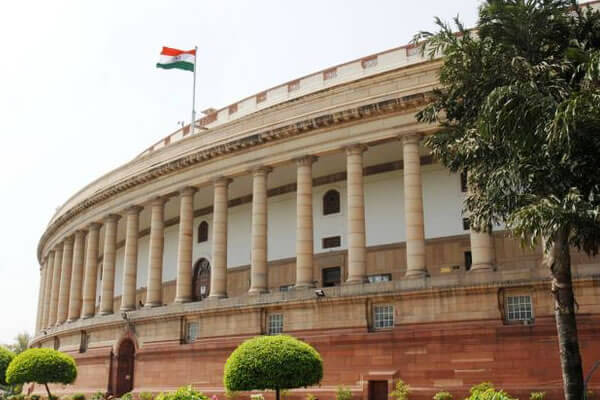 Sports infrastructure and other sports facilities at five stadia of Sports Authority of India (SAI) in New Delhi and Regional Centres of SAI are of international standards. Upgradation of sports facilities at SAI stadia and regional centres in terms of infrastructure and equipment is carried out as an ongoing process. The details of SAI infrastructure created/ being created since 2016-17 to till date is at Annexure-I. The Government has also given assistance from National Sports Development Fund (NSDF) for infrastructure development/ up-gradation to organisations and sports academies. Details of assistance given for infrastructure development during last three years is at Annexure-II. In addition to enhancing the infrastructure facilities, requisite facilities in terms of coaching, equipment, diet etc. are being made available at various National Coaching Camps organised for the respective sports disciplines for preparation of Indian sportspersons and teams for Tokyo Olympics, 2020. Through the schemes such as Assistance to National Sports Federations (NSFs) and Target Olympic Podium Scheme (TOPS) the identified promising sportspersons and teams have also been given exposure to train abroad or participate in events/ competitions abroad as measures for further enhancing their preparedness for 2020 Olympics.
Sports promotional schemes being implemented by the Ministry of Youth Affairs and Sports are gender neutral and cater to the entire population of the country, including both male and female sportspersons. To promote sports in the country, Sports Authority of India (SAI) is implementing the following sports promotional schemes to identify talented sports persons including women in the age group of 8-25 years and to nurture them to excel at National and International competitions:
National Sports Talent Contest (NSTC) (61 Centres)
Army Boys Sports Company (ABSC) (26 Centres)
SAI Training Centre (STC) (59 Centres)
Special Area Games (SAG) (21 Centres)
Extension Centres of STC/SAG (90 Centres)
Centre of Excellence (COE) (16 Centres)
National Sports Academies (NSA)
Presently, 14236 talented sports persons including 4269 girls are being trained in 27 sports disciplines in SAI centres. Further, in order to provide women conducive environment, SAI has also established three SAI training centres exclusively for women sports persons at Badal (Punjab), Dharamshala (Himachal Pradesh) and Medikeri (Karnataka).
Also, the component of 'Sports for Women' has been given special emphasis in revamped Khelo India scheme- National programme for development of sports in India. Under this vertical, support was extended by the Government towards hosting of International Boxing Association (AIBA) Women's World Boxing Championship held in New Delhi 2018 by providing financial assistance of Rs. 3.00 crore. 295 athletes have been assisted through Target Olympic Podium Scheme (TOPS) since inception of TOPS in 2014 till date. Apart from their customised training at world class training institutes within the country and abroad, sportspersons included in TOPS are paid out of pocket allowance at the rate of Rs. 50, 000/- per month. Selection of athletes in TOPS is an ongoing process.   
This information was given by the Minister of State (I/C) Shri Kiren Rijiju in a written reply in the Rajya Sabha    
ANNEXURE-I
SAI INFRASTRUCTURE CREATED/BEING CREATED FROM 2016-17 TILL DATE
2016-17
S.No.

Name of work
Estimated Cost (In Rs. Lakhs)
DELHI
1
Construction of 100 bedded hostel at Jawahar Lal Nehru  Stadium (JLNS)

833.55

2
Setting up of 400 KVA Roof top solar system in Jawahar Lal Nehru  Stadium (JLNS)
358.00
Laxmibai National College of Physical Education (LNCPE) Thiruvananthapuram
3
Construction of 100 bedded hostel at LNCPE
862.45
Netaji Subhash Southern Centre (NSSC) Bangalore
4
Laying of Synthetic turf and allied works at Bangalore Phase I (including Flood Lights)
693.20
Regional-Centre Lucknow
5
Construction of 50 bedded hostel at SAI Training Centre (STC) Bareilly
358.44
Regional-Centre Gandhinagar
6
Construction of boundary wall in Sector 25    Regional Centre (RC) Gandhinagar
120.00
Netaji Subhash Eastern Centre (NSEC), Kolkata
7
Construction of boundary wall at NSEC Kolkata
137.89
8
Upgradation of STC Hazaribagh
480.80
REGIONAL CENTRE (RC) CHANDIGARH
9
Establishment of Regional Centre at Zirakhpur
1295.00

2017-18

DELHI
10
Construction of 100 bedded hostel for National campers at Dr. Karni Singh Shooting Range (KSSR) at New Delhi
1115.00
11
Replacement of 2 synthetic hockey surface at Major Dhyan Chand National Stadium (MDCNS)  New Delhi
814.00
12
Construction of Synthetic Athletic Track at JLNS New Delhi
700.00
LNCPE Thiruvanathapuram
13
Construction of vertical extension of sports science centre at LNCPE Trivandrum
145.95
NSSC Bangalore
14
Construction of Two 1.50 lakh litres water sptorage tanks and  replacement of rusted distribution water pipelines at Bangalore
234.00
15
Construction of Modern Changeroom Complex with p/o Yoga, Combat sports and Fitness Centre at NSSC Bangalore
370.00
16
Upgradation of two Electrical substation and allied works at NSSC Bangalore
370.00
17
Setting up of Hypoxic Chamber at NSSC Bangalore
272.75
18
Construction of Multipurpose Hall at NSSC Bangalore
800.00
RC Sonepat
19
Construction of 100 bedded hostel for National campers at NRC Sonepat
833.50
20
Construction of Multipurpose Hall at RC Sonepat
800.00
21
Construction of Multipurpose Hall at STC Hissar
800.00
Netaji Subhash National Institute of Sports (NSNIS) Patiala
22
 Construction of 150 bedded hostel at NIS Patiala
1288.00
23
Setting up of Hypoxic Chamber at NIS Patiala
200.00
RC Bhopal
24
Construction of Swimming Pool 25X16 meters and allied facilities at RC Bhopal
372.00
25
Construction of 100 bedded hostel for National campers at RC Bhopal
1129.00
26
 Laying of Synthetic Hockey surface in field no. 2 at RC Bhopal
468.00
RC Lucknow
27
Construction of Learners Swimming pool at NSRC Lucknow
148.68
RC Gandhinagar
28
Construction of Aquatic complex at RC Gandhinagar
250.00
RC Kandivale
29
Construction of remaining Boundary Wall at Kandivale
250.00
30
Construction of MP Hall at RC Kandivale
800.00
NSEC Kolkata
31
Replacement of Synthetic Hockey surface at NSEC Kolkata
468.00
32
Replacement of Synthetic Athletic Track at NSEC Kolkata
610.00
SHILLONG
33
Synthetic Surface for football at Nehu
527.00
RC GAUHATI
34
Vertical extension over existing Grand Stand and installation of chairs at NERC Guwahati
127.00
35
Construction of Synthetic Athletic Track at Kokrajhar Assam
700.00
36
Construction of Synthetic Athletic Track at SAG Tinsukhia Assam
700.00
37
Construction of Synthetic hockey turf at SAG Kokrajhar Assam
550.00
RC Imphal
38
Renovation of old MP Hall at NERC Imphal
135.00
39
Construction of Boundary wall NERC Imphal
299.00
40
Construction of Synthetic Football surface at Imphal
844.77
41
Construction of Synthetic Athletic Track at Dimapur Nagaland
700.00
42
Miscellaneous  works like change room, fencing for Football Academy at Imphal
200.00
Special Area Games (SAG) Aizwal (Mizoram)
43
Renovation of MP Hall at Aizwal Mizoram
183.32
44
Construction of Synthetic Football surface at Saiden Mizoram
500.00
2018-19
DELHI
45
Renovation / retrofitting of old boxing and Gymnastic hall at Indira Gandhi Stadium
370.00
LNCPE Thiruvanathapuram
46
 Construction of 100 bedded hostel at STC Puducherry
1100.00
SHILLONG
47
Synthetic Surface for football at Nehu
527.00

2019-20   (Current Year)

48
Construction of Synthetic Athletic Track at LNCPE kerala
744.00
49
Construction of Synthetic Athletic Track at Shillaroo
744.00
50
Construction of 300 bedded hostel at Trivandrum Sonepat, Bhopal and Imphal
12696.00
51
Construction of 300 bedded hostel at Bangalore, Patiala, Lucknow, Pune, Aurangabad, Kolkata, Dharamshala, Delhi (KSSR, IGS, JLNS)
26770.00
52
Construction of Wrestling Hall at Lucknow
800.00
ANNEXURE-II
NSDF assistance for Infrastructure Development
        (In rupees)
| | | | | | | | |
| --- | --- | --- | --- | --- | --- | --- | --- |
| S.No. | Name of the Organizations | Purpose | 2016-17 | 2017-18 | 2018-19 | 2019-20 | Total |
| 1 | Abhiruchi Institute of Physical Education, Guwahati (Assam) | Construction of Indoor Stadium at the Institute | 5032800.00 | 6709800.00 | | | 11742600.00 |
| 2 | Dibrugarh District Sports Association | construction of (1) renovation of the existing Indoor Stadium and (2) Modernization of outdoor stadium of Dibrugarh | | |   12,275,000.00 | | 12275000.00 |
| 3 | Sports Authority of India |  Setting up of 400 KWP Solar Power Plant at J. N Stadium, New Delhi | 35800000.00 | | | | 35800000.00 |
| 4 | Sports Authority of India |  Setting up of Solar Rooftop Power Plant (90 KWP RTS Plant) at the premise of SAI HQ, New Delhi | | 9978000.00 | | | 9978000.00 |
| 5 | Sports Authority of India |  Preparatory work for establishment of an Exclusive Elite Sports Training Centre for Para- Athletes at Gandhinagar, Gujarat | 11200000.00 | | 100000000.00 | | 111200000.00 |
| 6 | Karnam Malleshwari Foundation | for setting up of National Weightlifting  and Powerlifting High Performance Training and Coaching centre at Jagadhri, Yamuna Nagar(Haryana) | | | |   12,500,000.00 | 12500000.00 |
| 7 | J & K Sports Council-Baramulla | Construction of  Indoor Sports Complexes at Baramulla | | 18000000.00 | | | 18000000.00 |
| 8 | Ashwini Sports Foundation, South Koduge (Karnataka) | Laying of 400 M 8 lane Synthetic Athletic track of international standard | | 3250000.00 | 5000000.00 | | 8250000.00 |
| 9 | Abhinav Bindra Foundation Trust, Mohali (Punjab) | Procurement and installation of equipment for Sports Science  Centre at Bangalore | | 50000000.00 | | | 50000000.00 |
| 10 | Usha School of Athletics, Kozhikode (Kerala) (through SAI) | | 12415000.00 | | | | 12415000.00 |
| 11 | Har Har Mahadev Seva Bhavi Sanstha, Dhule | 25% grant for renovation of wrestling academy of Har Har Mahadev Vyayam Shala, dhule(Maharashtra) | | |     3,750,000.00 | | 3750000.00 |
| 12 | Mary Kom Regional Boxing Foundation, Imphal (Manipur) | Construction of outdoor boxing hall and Gymnasium Hall ; Procurement/ Installation of Gym Equipment | 6222000.00 | | | | 6222000.00 |
| 13 | Sarita Regional Boxing Academy, Imphal (Manipur) | Purchase of Equipment | | 2460380.00 | | | 2460380.00 |
| 14 | Sports Authority of India |  Rennovation of multipurpose Hall(old) at STC Imphal (Manipur) | | 2700000.00 | 10800000.00 | | 13500000.00 |
| 15 | Sports Authority of India |  Rennovation of multipurpose Hall at SAG Aizwal (Mizoram) | | 3666000.00 | 14666000.00 | | 18332000.00 |
| 16 | Sports Authority of India |  Purchase /Installation of hypoxic chamber at NS NIS Patiala and SAI Southern Centre Banglore | | 8000000.00 | 32000000.00 | | 40000000.00 |
| 17 | Sports Authority of India | for support to schools /Institutions in Jaipur | | |   61,882,000.00 | | 61882000.00 |
| 18 | Pullela Gopichand Badminton Foundation, Hyderabad (Telangana) | Construction of additional facilities at the Foundation for Badminton | 10000000.00 | | | | 10000000.00 |
| 19 | |  Upgradation of SAI Training Centre at Gachibowli – Secundrabad (Telengana) | | | 22500000.00 | | 22500000.00 |
| 20 | UP Badminton Association, Lucknow, Uttar Pradesh | Construction of 100 Bedded Hostel for Badminton Players at BBD UP Badminton Academy, Lucknow, Uttar Pradesh | | |   12,500,000.00 |   15,000,000.00 | 27500000.00 |
| 21 | Sports Authority of India | Replacement of synthetic Hockey Turf at SAI NSEC Salt Lake Kolkata (West Bengal) | | 9360000.00 | 23448990.00 | | 32808990.00 |
| 22 | Sports Authority of India |  Re-laying of Synthetic Athletic Track (400 M) at SAI NSEC Salt Lake , Kolkata (West Bengal) | | 12200000.00 | 48800000.00 | | 61000000.00 |