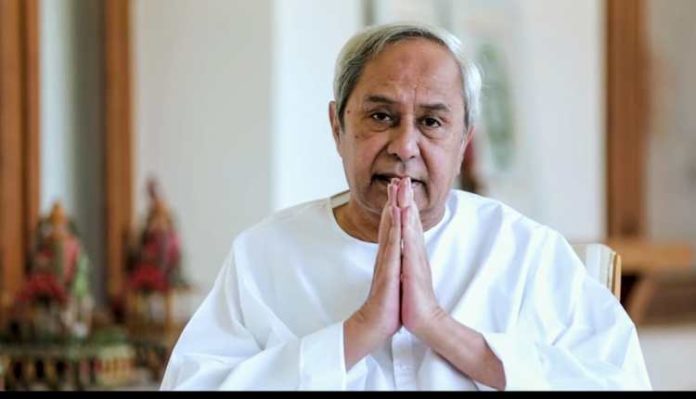 There has been a spurt in coon positive cases in the state. But even as the government battles the pandemic it has allowed the sale of liquor despite being aware of reports of indiscipline in quarantine centres where people have been found drinking and dancing wildly.
About a month ago when the first batch of Odia migrant labourers arrived in Ganjam from Surat the state had just 125 corona positive cases. Within a month of that the number has leapt to 1948 with around two lakh migrants returning home from different parts of the country. The flood of migrants continues. Ganjam has reported the maximum number of cases.
The government is struggling to cope with the flood of home-bound migrants and  the exponential increase in the number of corona positive cases. When chief minister, Naveen Patnaik himself dropped hints about a possible spike in COVID-19 cases when he had offered to bring back Odias stuck in various parts of the country because of the lockdown even he did not know that it would become such a big problem.
Containing the infection is a major challenge though the state government has set up 26 dedicated COVID-19 hospitals with a total of 4470 beds. To add to this there are seven dedicated COVID health centres with 926 beds. The government has also readied 15,867 temporary medical centres in 6798 panchayats where around seven lakh beds have been arranged to serve Covid-19 patients. Quarantine centres for Odias returning to the state from outside have been set up in each panchayat with government spending on food and basic care of the inmates.
On the other hand, there are reports of indiscipline and even booze parties from quarantine centres. And why not, when the government is trying to augment excise revenue. Booze lovers in Odisha have hit the bottle with a vengeance as the state government on May 23 allowed online sale of liquor and food aggregators like Swiggy and Zomato got the nod for home delivery of the tipple.
Though over the counter sale of booze is strictly prohibited in the state there have been several instances of violation with long queues seen outside liquor shops in the state capital within hours of online sales being permitted. Police had to rush to some of the areas to disperse the crowds outside shops.
For the likes of Ranjan Pradhan, who runs a fast food joint, the best excuse for rushing to the shops to buy their favourite tipple was, "we don't know how to place orders online. We have been denied a drink for a long time and we can't wait anymore." People were seen carrying away crates of beer as some shops opened their shutters on Sunday only to down them again within an hour as police read the riot act to them.
To make things easy for the technology challenged people state government has asked retailers of IMFL (India Made Foreign Liquor) to display their phone numbers outside shops so that orders could be place through SMS also. While Swiggy and Zomato have the license for home delivery of liquor, retailers can also make the deliveries through their own staff.
Though retailers in cities like Bhubaneswar and Cuttack were initially reluctant to accept the online sale directive as they feared for the security of their delivery boys they are now cooperating with the government. State excise commissioner, Anjan Kumar Manik said that all outstanding issues with regard to home delivery of liquor have been sorted out and traders in the twin cities of Cuttack and Bhubaneswar were now fully involved in the process.
Sources said sales have picked up with business worth around Rs.9 crore being reported within 72 hours of delivery process commencing. For the cash-strapped Odisha government liquor has been a major source of revenue and it was losing heavily due to the restrictions imposed on the sales by the countrywide lockdown induced by the COVID-19 pandemic. Even when liquor shops opened in several parts of the country on May 4 with restrictions being relaxed there was no sale of liquor in Odisha as the government was reluctant to take the risk. "We feared unruly behaviour which could have jeopardized our efforts to ensure social distancing. But with losses mounting we have been forced to take this decision now," said a senior ruling Biju Janata Dal (BJD) leader who did not wish to be quoted for obvious reasons.
But the government is trying to make the most of the calculated risk it has taken by allowing online sale of liquor. It has imposed a 50% 'Special COVID Fee' on the maximum retail price of liquor while permitting home delivery of alcohol. This has been done by amending the relevant provisions of Odisha Excise Rules, 2017. "The government has introduced a Special COVID Fee by amending the relevant rules and increased the MRPs of all types of foreign liquor and beer by 50% of the MRPs prevailing last year (2019-20)," State Excise Department said in a statement.
The additional revenue to be generated through the COVID fee would go towards meeting the expenses being incurred by the government in the treatment of COVID-19 patients and related activities. Delivery charge has been fixed at ₹100 for orders up to ₹1,000 and thereafter ₹25 for every additional ₹500 in order value. In no case would the delivery charge be allowed to exceed ₹300.
Everyone seems happy.  While the state government which had earned excise revenue worth Rs.4600 crore last year is upbeat about achieving this year's target of Rs.5200 crore despite the lockdown, thanks to the special COVID fee the drinkers are also happy as they need booze at any cost now.