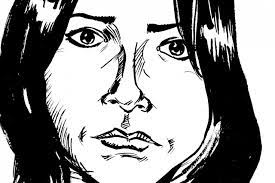 The Missing Report of 24-year-old Mamita Sahu of Jharni village under Turekela block of Balangir district has sent shockwaves across the state. Mamita, who was working as a teacher at the Sunshine English Medium School at Mahaling in Kalahandi district, went missing on October 8. Alleging involvement of Govind Sahu, managing committee president of the school, behind her missing, Mamita's family members had lodged a complaint with police.                                                                                                                          Sahu personally came to Mamita's village and asked her to accompany him to attend the managing committee meeting. Mamita left her village for Bhawanipatna in his car on October 8. It was mentioned in the report further that Mamita had two objectionable videos of Sahu, for which the later decided to eliminate her to evade further trouble for him. Family members of the missing Mamita had alleged that Sahu was involved in sexually harassing the female employees of the school. Mamita had warned Sahu of exposing him and bringing his illicit affairs to fore.                                                                                  On October 7, Sahu had directed an excavator operator to dig a pit at the stadium construction site of the school. The excavator operator on October 9 was asked by Sahu to cover the pit with soil. Multiple persons were involved in the missing of Mamita case and it was a pre-planned conspiracy. Police had on October 14 seized the car, from which an anklet and a petrol jar were recovered. It was suspected that the school teacher was murdered.
Amidst a huge outcry over school teacher Mamita Meher's suspected murder case, Odisha State Commission for Women has served a notice to SPs of Balangir and Kalahandi districts asking them to submit probe report.
It is said that the missing and murder suspected teacher was aware of two extra-marital affairs of main accused Govind Sahu and she had warned him to make it public. Hence, Sahu, who was the president of the School Management Committee (SMC), was holding a grudge against her and later might have decided to eliminate her.
Opposition BJP  and Congress' youth wing allege involvement of Minister of State (MoS) Home Dibya Shankar Mishra in the incident. They demanded that the concerned Minister resign from his position or the Chief Minister dismiss him forthwith. The opposition members allege that crimes against women are on rise in the state as the Government has failed to provide protection to them. The case has created a political storm as accusations have been hurled at Dibyashankar Mishra, a BJD Minister and MLA of the same constituency where the deceased was working. Both BJP and Congress have called for protests in the state.
The crime graph rose in Odisha. There was an increase in the number of rapes, murders and other cognisable offences, which the treasury bench admitted on the floor of the Assembly. 1.34 lakh criminal cases were registered in 2020, against 1.21 lakh in 2019. By June 2021, as many as 1,563 rape cases have been registered at police stations across the state, of which 786 cases involved minor girls. Odisha also recorded 4,949 cases of sexual assault till June this year. In 2019, the figure was 6,848 and it had risen to 7,937 in 2020.
Till June this year, 184 dowry deaths were reported in the state, while such cases numbered 311 in 2020 and 278 in 2019. Similarly, the number of murder cases registered in the state till June 2021 was 782, against 1,470 in 2020, and 1,356 in 2019. In 2020, the Chief Minister's Ganjam district police had registered the highest number of criminal cases at 7,858, followed by the Bhubaneswar police district 7,674 and Angul police district 7,024. Odisha is one among India's 10 most dangerous states for women. The latest available data of NCRB shows that of the total reported rape cases in India, four out of five rape victims are from these 10 states including Odisha.                                                          It was late Biju Patnaik who introduced 33% reservation for women in Panchayati Raj institutions. Now, the percentage of reservation for women stands at 50% in those bodies. But of late, there has been greater emphasis on women's empowerment through other means and self-help groups (SHGs) are encouraged to organize themselves to earn profits for themselves through different activities.                                                                   Using SHG women as party cadre has important implications for the tightly contested elections. Ahead of elections, Chief Minister Naveen Patnaik announced interest-free loans up to Rs. 3 lakh for each SHG. As money, muscle and liquor increasingly influence elections; women SHGs are considered sites for safe and reliable investment. Opposition parties allege that the ruling party offered seed money to SHGs for electoral benefit without bringing structural reforms.                                                                                           A few months before the elections, the ruling Biju Janata Dal (BJD) made a national campaign to give 33% seats in the national legislature to women. But the key question is whether using women as vote banks will transform their lives. The answer is negative as of now because of several reasons. First, women's empowerment is largely confined to monetary aspects. Second, the political understanding is that women like the poor need charity to survive. It is surprising to note that while 50% women are members in Panchayati Raj institutions of Odisha, their gradual mobility to state assembly or national level elections is not taking place.                                                                                  Women featuring in political discourse are undoubtedly a positive development in Odisha politics. Political parties have at least started counting them as a political force, though not at par with men. But there is an urgent need to focus on changing their lives through structural reforms. Political representation is a small step. If 1,563 rape cases have been registered in 6 months at police stations across the state, of which 786 cases involved minor girls, one may feel ashamed that the women in Odisha are not empowered in real sense. The mindset of the people at the top needs a revolutionary change to respect women, which may percolate down over a period of time!