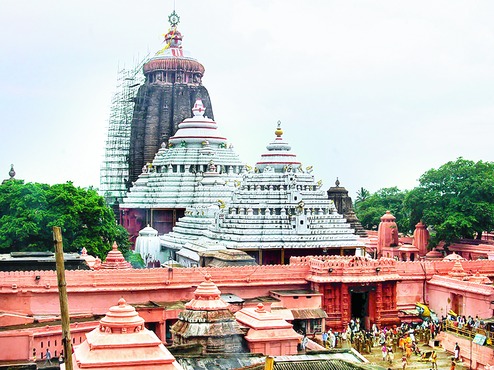 Ten new heritage sites of the country today firmed up action plans for raising their sanitation standards to exemplary levels. These Places are Sri Raghavendra Swami Mutt Mantralayam (Andhra Pradesh), Hazarduari Palace (West Bengal), Shri Brahma Sarovar Temple (Haryana), Vidur Kuti Temple (Uttar Pradesh), Mana village (Uttarakhand), Pangong Tso (Jammu and Kashmir), Shri Nag Vasuki Temple (Uttar Pradesh), Nupi Keithel (Manipur), Sree Dharma Sastha Temple (Kerala) and Kanvashram (Uttarakhand), which constitute Phase-III of the Swachh Iconic Places (SIP) initiative of the Swachh Bharat Mission, coordinated by the Ministry of Drinking Water and Sanitation.
The plans were formulated at a two-day consultation in Hyderabad held between Central and State Government agencies, local administrations and the Trusts/ Boards of the iconic places. In all, over 100 delegates from across the country attended the consultation. All the thirty Swachh Iconic Places selected so far under the initiative resolved to make their sites completely free of plastic at the event.
Simultaneously a review was done of the work already taken up at the 20 Phase-I and Phase-II Swachh Iconic Places. Work under Phase-I started in 2016 at Meenakshi Temple (Tamil Nadu), Ajmer Sharif Dargah (Rajasthan), Chatrapati Shivaji Terminus (Maharashtra), Shree Jagannath Temple (Odisha), Manikarnika Ghat (Uttar Pradesh), Golden Temple (Punjab), Kamakhya Devi Shrine (Assam), Taj Mahal (Uttar Pradesh), Shri Mata Vaisho Devi Temple (Jammu and Kashmir) and Tirumala Tirupati Devasthanam (Andhra Pradesh).
Another ten sites, Shree Mahakaleshwar Temple (Madhya Pradesh), Charminar (Telangana), Convent & Church of St. Francis of Asisi (Goa), Somnath Temple (Gujarat), Gomateshwara Statue (Karnataka), Kalady (Kerala), Gangotri Temple (Uttarakhand), Yamunotri Temple (Uttarakhand), Gaya Teerth (Bihar) and Baidyanath Temple (Jharkhand) were taken up in 2017 under Phase-II.
The Swachh Iconic Places initiative aims to achieve a distinctly higher level of sanitation at these places, especially in the peripheries and approach areas. Following the clarion call by the Prime Minister to make Swachhata everybody's business, the Centre and selected States have taken up joint efforts for making the country's iconic places Swachh. The special Swachhata initiatives at these places have received CSR support from public and private companies.
Presiding over the consultation and review, Secretary of Ministry of Drinking Water and Sanitation, Shri Parameswaran Iyer, expressed satisfaction over the progress made by this unique inter-sectoral initiative. He called for more coordinated work among all stakeholders and an escalation of IEC activities for involving local people and visitors at the iconic sites. The SIP participants from across the country, along with Shri Iyer, visited the sanitation works being planned around Charminar in Hyderabad under the SIP project.
Director General, Special Projects, Swachh Bharat Mission, Shri Akshay Rout, made a presentation on the progress of work at various iconic sites over last two years. A film and a brochure covering the 30 iconic sites were launched on the occasion. The extensive Swachhata related efforts at these iconic places were exhibited at the consultation.