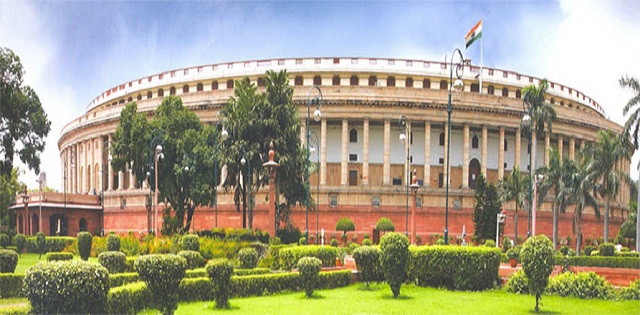 Jal Jeevan Mission (JJM), a centrally sponsored scheme, is being implemented in partnership with States, since August, 2019 to make provision of potable tap water supply to every rural household of the country.
Drinking Water being a State subject, it is States, who plan, design, approve and implement drinking water supply schemes. Government of India supplements the efforts of the States by providing technical and financial assistance. Jal Jeevan Mission follows universal approach with the aim of providing tap water supply to all rural households in the country. Accordingly, all villages are included in the scope of the Mission. The State/ UT, district and village-wise progress as well as status of provision of tap water supply under JJM is available in public domain (https://ejalshakti.gov.in/jjmreport/JJMIndia.aspx).
State/UT-wise number of villages covered with Liquid Waste Management under Swachh Bharat Mission-Grameen (SBM-G) Phase-II from 2020-21 to 2022-23, as reported by the States/UTs on the online Integrated Management Information System (IMIS) as on 5th December, 2022, are given at Annexure-1.  And, district-wise number of villages covered with Liquid Waste Management in the States of Bihar, Maharashtra, Madhya Pradesh, Haryana, Jammu & Kashmir, Jharkhand, Tamil Nadu and West Bengal are given at Annexure-2.
Under SBM-G, funds are released to the States on consolidated basis.  Further distribution of the same, both among the districts and the among the various components of the SBM-G, is done by the States.  The details of district-wise and component-wise allocations within states/UTs, is not maintained centrally. State/UT-wise details of Centre share expenditure under SBM(G) during the last 3 years as reported in the UCs submitted by the States/UTs are given at Annexure-3.
This Information was given by the Minister of State for Jal Shakti, Shri Prahlad Singh Patel in a written reply in Lok Sabha today.
Annexure-1
State/UT-wise number of villages covered with Liquid Waste Management
S.N.
State/UT
2020-21
2021-22
2022-23
Total
1
A & N Islands
0
189
0
189
2
Andhra Pradesh
752
255
184
1191
3
Arunachal Pradesh
0
45
117
162
4
Assam
0
12
39
51
5
Bihar
0
41
3236
3277
6
Chhattisgarh
89
3246
2555
5890
7
D & N Haveli and Daman & Diu
0
15
80
95
8
Goa
0
0
24
24
9
Gujarat
5
1039
3210
4254
10
Haryana
199
363
938
1500
11
Himachal Pradesh
7
4222
7409
11638
12
Jammu & Kashmir
0
0
1134
1134
13
Jharkhand
0
493
2075
2568
14
Karnataka
1
139
98
238
15
Kerala
0
566
84
650
16
Ladakh
0
0
16
16
17
Lakshadweep
0
0
0
0
18
Madhya Pradesh
0
5140
13767
18907
19
Maharashtra
0
1456
3524
4980
20
Manipur
5
2
16
23
21
Meghalaya
0
521
135
656
22
Mizoram
0
133
99
232
23
Nagaland
0
15
379
394
24
Odisha
0
5054
8523
13577
25
Puducherry
0
2
1
3
26
Punjab
8
488
66
562
27
Rajasthan
0
2031
7600
9631
28
Sikkim
11
107
110
228
29
Tamil Nadu
0
227
1
228
30
Telangana
22
4284
832
5138
31
Tripura
0
1
79
80
32
Uttar Pradesh
0
3242
10436
13678
33
Uttarakhand
31
2412
788
3231
34
West Bengal
0
33
146
179
Total
1130
35773
67701
104604
Source: SBM-G IMIS
Annexure-2
District-wise number of villages covered with Liquid Waste Management in the States of Bihar, Maharashtra, Madhya Pradesh, Haryana, Jammu & Kashmir, Jharkhand, Tamil Nadu and West Bengal

State Name
District Name
No. of villages covered with Liquid Waste Management
Bihar
ARARIA
43
Bihar
ARWAL
42
Bihar
AURANGABAD
123
Bihar
BANKA
53
Bihar
BEGUSARAI
50
Bihar
BHAGALPUR
67
Bihar
BHOJPUR
55
Bihar
BUXAR
50
Bihar
DARBHANGA
71
Bihar
GAYA
239
Bihar
GOPALGANJ
3
Bihar
JAMUI
57
Bihar
JEHANABAD
78
Bihar
KAIMUR(BHABUA)
191
Bihar
KATIHAR
168
Bihar
KHAGARIA
81
Bihar
KISHANGANJ
103
Bihar
LAKHISARAI
55
Bihar
MADHEPURA
43
Bihar
MADHUBANI
66
Bihar
MUNGER
128
Bihar
MUZAFFARPUR
26
Bihar
NALANDA
55
Bihar
NAWADA
65
Bihar
PASHCHIM CHAMPARAN
58
Bihar
PATNA
97
Bihar
PURBA CHAMPARAN
81
Bihar
PURNIA
274
Bihar
SAHARSA
52
Bihar
SAMASTIPUR
125
Bihar
SARAN
64
Bihar
SASARAM(ROHTAS)
271
Bihar
SHEIKHPURA
46
Bihar
SHEOHAR
24
Bihar
SITAMARHI
42
Bihar
SIWAN
62
Bihar
SUPAUL
53
Bihar
VAISHALI
68
Maharashtra
AHMEDNAGAR
146
Maharashtra
AKOLA
28
Maharashtra
AMRAVATI
249
Maharashtra
AURANGABAD
108
Maharashtra
BEED
17
Maharashtra
BHANDARA
45
Maharashtra
BULDHANA
110
Maharashtra
CHANDRAPUR
88
Maharashtra
DHULE
37
Maharashtra
GADCHIROLI
191
Maharashtra
GONDIA
52
Maharashtra
HINGOLI
58
Maharashtra
JALGAON
384
Maharashtra
JALNA
104
Maharashtra
KOLHAPUR
139
Maharashtra
LATUR
44
Maharashtra
NAGPUR
126
Maharashtra
NANDED
30
Maharashtra
NANDURBAR
44
Maharashtra
NASHIK
190
Maharashtra
OSMANABAD
37
Maharashtra
PALGHAR
94
Maharashtra
PARBHANI
15
Maharashtra
PUNE
756
Maharashtra
RAIGAD
295
Maharashtra
RATNAGIRI
115
Maharashtra
SANGLI
170
Maharashtra
SATARA
418
Maharashtra
SINDHUDURG
291
Maharashtra
SOLAPUR
153
Maharashtra
THANE
192
Maharashtra
WARDHA
158
Maharashtra
WASHIM
52
Maharashtra
YAVATMAL
41
Madhya Pradesh
AGAR MALWA
176
Madhya Pradesh
ALIRAJPUR
369
Madhya Pradesh
ANUPPUR
391
Madhya Pradesh
ASHOKNAGAR
350
Madhya Pradesh
BALAGHAT
437
Madhya Pradesh
BARWANI
286
Madhya Pradesh
BETUL
513
Madhya Pradesh
BHIND
275
Madhya Pradesh
BHOPAL
374
Madhya Pradesh
BURHANPUR
191
Madhya Pradesh
CHHATARPUR
470
Madhya Pradesh
CHHINDWARA
433
Madhya Pradesh
DAMOH
343
Madhya Pradesh
DATIA
151
Madhya Pradesh
DEWAS
407
Madhya Pradesh
DHAR
454
Madhya Pradesh
DINDORI
303
Madhya Pradesh
GUNA
291
Madhya Pradesh
GWALIOR
249
Madhya Pradesh
HARDA
171
Madhya Pradesh
HOSHANGABAD
485
Madhya Pradesh
INDORE
297
Madhya Pradesh
JABALPUR
463
Madhya Pradesh
JHABUA
459
Madhya Pradesh
KATNI
443
Madhya Pradesh
KHANDWA(EAST NIMAR)
303
Madhya Pradesh
KHARGONE
511
Madhya Pradesh
MANDLA
464
Madhya Pradesh
MANDSAUR
284
Madhya Pradesh
MORENA
308
Madhya Pradesh
NARSINGHPUR
517
Madhya Pradesh
NEEMUCH
365
Madhya Pradesh
PANNA
461
Madhya Pradesh
RAISEN
475
Madhya Pradesh
RAJGARH
357
Madhya Pradesh
RATLAM
334
Madhya Pradesh
REWA
650
Madhya Pradesh
SAGAR
390
Madhya Pradesh
SATNA
405
Madhya Pradesh
SEHORE
372
Madhya Pradesh
SEONI
484
Madhya Pradesh
SHAHDOL
196
Madhya Pradesh
SHAJAPUR
254
Madhya Pradesh
SHEOPUR
176
Madhya Pradesh
SHIVPURI
603
Madhya Pradesh
SIDHI
293
Madhya Pradesh
SINGRAULI
287
Madhya Pradesh
TIKAMGARH
278
Madhya Pradesh
UJJAIN
378
Madhya Pradesh
UMARIA
332
Madhya Pradesh
VIDISHA
527
 Haryana
AMBALA
47
 Haryana
BHIWANI
37
 Haryana
CHARKI DADRI
20
 Haryana
FARIDABAD
8
 Haryana
FATEHABAD
28
 Haryana
GURGAON
98
 Haryana
HISAR
54
 Haryana
JHAJJAR
123
 Haryana
JIND
25
 Haryana
KAITHAL
77
 Haryana
KARNAL
251
 Haryana
KURUKSHETRA
133
 Haryana
MAHENDRAGARH
20
 Haryana
MEWAT
16
 Haryana
PALWAL
63
 Haryana
PANCHKULA
72
 Haryana
PANIPAT
180
 Haryana
REWARI
16
 Haryana
ROHTAK
58
 Haryana
SIRSA
70
 Haryana
SONIPAT
39
 Haryana
YAMUNANAGAR
65
 Jammu & Kashmir
ANANTNAG
7
 Jammu & Kashmir
BANDIPORA
23
 Jammu & Kashmir
BARAMULLA
13
 Jammu & Kashmir
BUDGAM
2
 Jammu & Kashmir
DODA
11
 Jammu & Kashmir
GANDERBAL
160
 Jammu & Kashmir
JAMMU
165
 Jammu & Kashmir
KATHUA
232
 Jammu & Kashmir
KISHTWAR
11
 Jammu & Kashmir
KULGAM
69
 Jammu & Kashmir
KUPWARA
15
 Jammu & Kashmir
POONCH
74
 Jammu & Kashmir
PULWAMA
47
 Jammu & Kashmir
RAJAURI
27
 Jammu & Kashmir
RAMBAN
32
 Jammu & Kashmir
REASI
27
 Jammu & Kashmir
SAMBA
21
 Jammu & Kashmir
SHOPIAN
130
 Jammu & Kashmir
SRINAGAR
13
 Jammu & Kashmir
UDHAMPUR
50
Jharkhand
BOKARO
122
Jharkhand
CHATRA
60
Jharkhand
DEOGHAR
198
Jharkhand
DHANBAD
149
Jharkhand
DUMKA
154
Jharkhand
GARHWA
21
Jharkhand
GIRIDIH
284
Jharkhand
GODDA
41
Jharkhand
GUMLA
80
Jharkhand
HAZARIBAGH
85
Jharkhand
JAMTARA
54
Jharkhand
KHUNTI
6
Jharkhand
KODERMA
27
Jharkhand
LATEHAR
41
Jharkhand
LOHARDAGA
242
Jharkhand
PAKUR
102
Jharkhand
PALAMU
276
Jharkhand
PASCHIM SINGHBHUM
71
Jharkhand
PURBI SINGHBHUM
194
Jharkhand
RAMGARH
176
Jharkhand
RANCHI
54
Jharkhand
SAHIBGANJ
33
Jharkhand
SERAIKELA KHARSAWAN
47
Jharkhand
SIMDEGA
51
Tamil Nadu
Ariyalur
0
Tamil Nadu
CHENGALPATTU
0
Tamil Nadu
COIMBATORE
2
Tamil Nadu
CUDDALORE
0
Tamil Nadu
DHARMAPURI
1
Tamil Nadu
DINDIGUL
1
Tamil Nadu
ERODE
0
Tamil Nadu
KALLAKURICHI
0
Tamil Nadu
KANCHIPURAM
1
Tamil Nadu
KANYAKUMARI(NAGERCOIL)
0
Tamil Nadu
KARUR
32
Tamil Nadu
KRISHNAGIRI
1
Tamil Nadu
MADURAI
0
Tamil Nadu
Mayiladuthurai
0
Tamil Nadu
NAGAPATTINAM
0
Tamil Nadu
NAMAKKAL
0
Tamil Nadu
NILGIRIS(UDHAGAMANDALAM)
0
Tamil Nadu
PERAMBALUR
0
Tamil Nadu
PUDUKKOTTAI
3
Tamil Nadu
RAMANATHAPURAM
0
Tamil Nadu
RANIPET
0
Tamil Nadu
SALEM
0
Tamil Nadu
SIVAGANGA
0
Tamil Nadu
TENKASI
89
Tamil Nadu
THANJAVUR
50
Tamil Nadu
THENI
35
Tamil Nadu
THOOTHUKUDI
0
Tamil Nadu
TIRUCHIRAPPALLI
0
Tamil Nadu
TIRUNELVELI
0
Tamil Nadu
TIRUPATHUR
0
Tamil Nadu
TIRUPPUR
0
Tamil Nadu
TIRUVALLUR
0
Tamil Nadu
TIRUVANNAMALAI
0
Tamil Nadu
TIRUVARUR
0
Tamil Nadu
VELLORE
0
Tamil Nadu
VILLUPURAM
0
Tamil Nadu
VIRUDHUNAGAR
13
West Bengal
ALIPUDUAR
3
West Bengal
BANKURA
11
West Bengal
BIRBHUM
1
West Bengal
COOCH BEHAR
0
West Bengal
DAKSHIN DINAJPUR
0
West Bengal
DARJEELING
0
West Bengal
HOOGHLY
0
West Bengal
HOWRAH
0
West Bengal
JALPAIGURI
0
West Bengal
JHARGRAM
0
West Bengal
MALDA
4
West Bengal
MIDNAPUR EAST
1
West Bengal
MIDNAPUR WEST
36
West Bengal
MURSHIDABAD
0
West Bengal
NADIA
5
West Bengal
NORTH 24 PARAGANAS
0
West Bengal
PASCHIM BARDHAMAN
60
West Bengal
PURBA BARDHAMAN
53
West Bengal
PURULIA
3
West Bengal
SILIGURI
0
West Bengal
SOUTH 24 PARAGANAS
0
West Bengal
UTTAR DINAJPUR
0
Source: SBM(G) IMIS
****
Annexure-3
State/UT-wise details of Centre share funds expenditure under SBM(G) during the last 3 years
Rs. in crore
S.N.
State/UT
2019-20
2020-21
2021-22
1
A & N Islands
15.56
4.02
5.02
2
Andhra Pradesh
232.00
686.90
557.46
3
Arunachal Pradesh
39.77
37.64
18.74
4
Assam
635.21
913.02
228.79
5
Bihar
1814.89
797.87
266.12
6
Chhattisgarh
151.91
334.60
103.94
7
D & N Haveli and Daman & Diu
0.67
0.00
0.72
8
Goa
0.00
1.17
9.66
9
Gujarat
698.96
356.62
496.54
10
Haryana
76.63
77.67
79.19
11
Himachal Pradesh
47.93
27.70
53.79
12
Jammu & Kashmir
55.31
126.39
63.54
13
Jharkhand
265.23
606.51
191.15
14
Karnataka
299.80
324.89
248.59
15
Kerala
12.83
212.03
71.91
16
Ladakh
0.00
6.76
3.53
17
Lakshadweep
0.00
0.00
0.00
18
Madhya Pradesh
405.22
319.47
407.35
19
Maharashtra
774.57
359.51
519.24
20
Manipur
68.51
10.76
35.20
21
Meghalaya
77.74
56.22
41.11
22
Mizoram
24.91
20.27
9.19
23
Nagaland
23.80
38.77
4.53
24
Odisha
1244.35
479.86
123.11
25
Puducherry
4.08
2.46
2.09
26
Punjab
30.51
183.27
39.58
27
Rajasthan
551.56
818.03
243.32
28
Sikkim
8.96
11.95
5.49
29
Tamil Nadu
405.65
271.93
108.40
30
Telangana
220.88
214.17
7.59
31
Tripura
82.35
60.67
13.42
32
Uttar Pradesh
3505.71
1089.87
652.17
33
Uttarakhand
84.46
94.86
91.98
34
West Bengal
654.52
628.32
251.80
Total
12514.45
9174.17
4954.24