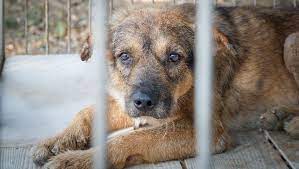 The Government does not maintain any crime records. However, the Animal Welfare Board of India maintains a data of complaints on reported cruelty to animals.The Wildlife Crime Bureau  also deals with the violation of Wildlife Protection Act, 1972.
The data on crimes relating to cruelty to animals maintained by the Law enforcement authority of the concerned States and Union Territories.The Animal Welfare Board of India (AWBI) in their annual report publishes the details of the complaints received in regard to the animal cruelty alongwith the action taken. The number of complaints received in the Animal Welfare Board of India regarding cruelty to animals are forwarded to
the concerned States /Union Territories for taking necessary action. The details from the year 2015-16 to till date (as on 25.07.2021) is given hereunder:
| | | |
| --- | --- | --- |
| Sl. No. | Year | Number of cruelty cases forwarded to the States/UTs |
| 1 | 2014-15 | 155 |
| 2 | 2015-16 | 228 |
| 3 | 2016-17 | 256 |
| 4 | 2017-18 | 225 |
| 5 | 2018-19 | 144 |
| 6 | 2019-20 | 300 |
| 7 | 2020-21 | 383 |
| 8 | 2021-22 | 210 (as on 25.7.2021) |
The Animal Welfare Board of India (AWBI) is a statutory body. It is an advisory body to the Central and State Government on the issues related to animal welfare including cruelty meted out to animals.
The implementations of the statutory laws are primary duty of the State Government as per the Seventh Schedule of the Constitution of India. The State Government shall prevent, detect, register and investigate crime and prosecute the criminals. The AWBI has been writing regularly to the State Governments/Union Territories to prevent cruelty to animals and implement the provisions of the Prevention of Cruelty to Animals Act, 1960 and its Rules effectively.
The AWBI is periodically addressing the letters to the State Governments/UTs regarding the complaints received and request them to take necessary action against the offenders as per law.The AWBI is also regularly addressing the State /Union Territories to establish or re- constitute the State Animal Welfare Boards and District Society to Prevention of Cruelty to Animal (DSPCA) in every district to prevent unnecessary pain or suffering to animals.
The AWBI has its own number i.e. 09650609880 and email id animalwelfareboard@gmail.com to report the case of cruelty to animals / distressed animals or any other issues pertaining to welfare of the animals for immediate necessary help.This information was given by The Minister of Fisheries, Animal Husbandry and Dairying, Shri Parshottam Rupala in the Loksabha in a written reply today.