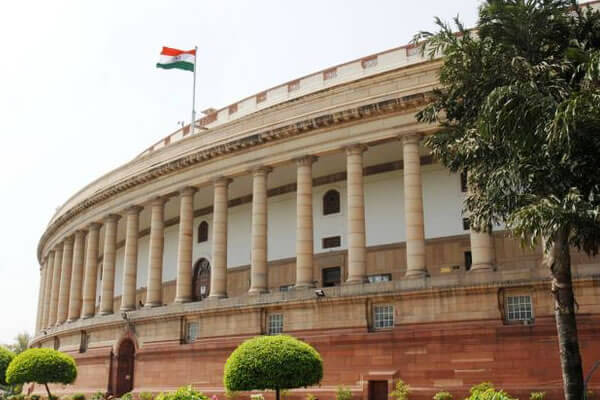 National Culture Fund (NCF) set up as a Trust under the Charitable Endowment Act, 1890 on 28thNovember, 1996 by the Government, with a view to mobilize extra resources through Public Private Partnerships has successfully completed 34 projects since inception, thus, promoting, protecting and preserving India's cultural heritage.
The National Culture Fund is managed and administered by a council headed by Hon'ble Culture Minister to decide the policies and an Executive Committee headed by Secretary, Culture to actualize those policies. The Fund aims at inviting the participation of the corporate sector, non-government organizations, private/public sector as well as individuals in the task of promoting, protecting and preserving India's cultural heritage.
The Government has granted Rs. 19.50 crore as one time corpus fund to National Culture Fund out of the planned budget. Apart from this there is no fund allocated by the Government to National Culture Fund. Besides this, NCF receives contributions and voluntary donations as endowments from many other sources.
All the projects undertaken by the NCF are completed within a specified period, in accordance with an MoU signed by NCF with the concerned donor organization. Accordingly any ongoing project is supposed to be completed in several stages for which adequate funding is made available by the donor at such different stages. Consequently there is always some unspent balance lying with NCF in respect of such ongoing projects which are still awaiting completion. This reasons for the funds remaining unspent.
A list of projects completed and statement indicating the status of funds received from various sources and also the expenditure incurred during the last four years is given below.
PROJECTS COMPLETED
S.No
Project
Sponsors
1
Humayun's Tomb, New Delhi, 1999
Aga Khan Trust &M/s Oberoi Group of Hotels
2
JnanaPravaha Trust, Varanasi, Uttar Pradesh
Jnana Pravaha Trust
3
Kishkinda Trust, Anegundi, Karnataka
Kishkinda Trust,
4
Jantar Mantar, New Delhi
Apeejay Surendra Park Hotels Ltd.
5
Shaniwarwada Palace, Pune, Maharashtra
ASI, Pune Municipal Corporation
6
Ramakrishna Mission Institute of Culture, Kolkata, West Bengal
Ramakrishna Mission Institute of Culture
7
Taj Mahal, Agra, Uttar Pradesh
M/s Indian Hotels Company Ltd.
8
Synagogue Clock Tower, Cochin, Kerala
World Monument Fund
9
Music of Mirs, New Delhi
Devahuti Damodar Svaraj Trust
10
Art and Visual Culture in India 1850-2005 ,published by Marg Publication, 2006
M/s Bodhi Art Ltd., M/s Marg Publication
11
Ramana Maharshi Centre for Learning-II Construction of a Cultural Research Building, Karnataka
Ramana Maharshi Centre for Learning
12
Case for Chariot, National Museum, New Delhi, 2010
ONGC
13
Film on KishoriAmonkar, Maharashtra
NCF-SAARTH- MEA –ONGC
14
Virasat Festival, Uttarakhand
REACH Foundation, NCF &ONGC
15
Early years of ASI: Publication for 150 years celebration of ASI.
ASI
16
Sponsorship of Marg publication on Natural Heritage Drawings
M/s Marg Publication
17
Virasat Festival 2012 (REACH Foundation)
Reach Foundation, ONGC and NCF
18
Construction of Visitor Facilities at the Shore Temple, Mahabalipuram, Tamil Nadu
ASI and Shipping Corporation of India
19
Tomb of Yusuf Qattal, New Delhi
M/s PEC Ltd., ASI and NCF
20
NatanaKairali

National Culture Fund
21
Kochi Muziris Biennale 2012 Catalogue
Nirlon Foundation Trust
22
India Photo Archives : Visual Archives of Kulwant Roy conservation of archives, Photo-digitization, Haryana
M/s. India Photo Archive Foundation &NCF

23
Leadership Training Programmes (LTP)

LTP I-2012

LTP II-2013 &

LTP III-2014

• Respective organizations and

•John Eskenazi Limited, The            Pritzker Organization

•Neil Kreitman Foundation

Anish Kapoor

24
Training Programmes for craftsmen engaged in restoration of tangible components- aarish, stucco, wood carving, frescoe and lime jaali at Jaipur
HUDCO
25
Getty Capacity Building programme for ASI's site-museum and site management professionals– NCF-ASI-J Paul Getty Trust- The British Three workshops were organised at :

Sarnath,(U.P),India-2013

• The significance of the Sarnath School of Art, at the British Museum in London, England,July 2014

• Latest updates on Buddhist Art history and recent developments in the Conservation of Objects the conservation of objects, at the Getty Centre in Los Angeles, California, in January 2015

J.Paul Getty Trust, United States of America

26
Training Programmes for craftsmen engaged in restoration of tangible components Marble jaali, inlay, and stone carving at Makrana
HUDCO
27
Conservation of Sunderwala Mahal , New Delhi

and Urban Development Corporation Ltd. (HUDCO)

28
Conservation of Jai Prakash Yantra,Jantar Mantar, New Delhi
State Trading Corporation (STC)
29
Conservation &maintenance of Tughlaqabad Fort, New Delhi
GAIL India Ltd.
30
Lodhi Tomb Project, New Delhi
Steel Authority of India

31
Jaisalmer Fort, Rajasthan
ASI &World Monument Fund
32
Crafts and sustainable skill development in Gujarat.
Rural Electrification Corporation
33
One Battery operated vehicle for Chittaurgarh Fort (Raj)
NBCC Services Ltd.

34
Provided one battery operated vehicle for Chittaurgarh Fort, Rajasthan
Fullerton India Credit Co. Ltd., Mumbai
| | | |
| --- | --- | --- |
| Year | Contribution/Donation Received | Expenditure |
| 2013 | 150,646,817.00 | 23,247,497.00 |
| 2014 | 149,532,169.00 | 24,834,114.00 |
| 2015 | 239,063,249.00 | 37,720,205.00 |
| 2016 | 250,754,405.00 | 13,179,431.00 |
Interest Accrued till 31.03.2017 – Rs. 22,953,044.00
This information was given by Minister of State (I/C) for Culture and Minister of State for Environment, Forest & Climate Change Dr. Mahesh Sharma in a written reply in Lok Sabha