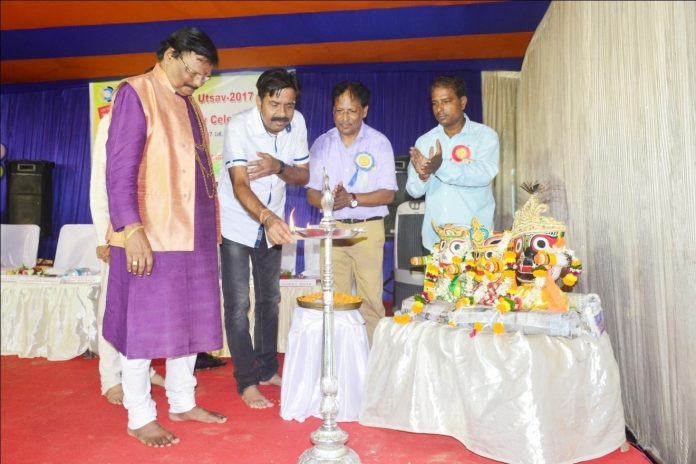 A world-class Logistic Park shall be established in Bhubaneswar. Government is seriously working on the project and Bhubaneswar Municipal Corporation shall extend all possible support in this direction. It will be a world-class infrastructure, and the best in the country, said Ananta Narayan Jena, BMC Mayor, while addressing the transporters.
Jena and City (North) MLA Priyadarshi Mishra were the guests at the 31st Foundation Day Celebration of city based transport organization: Bhubaneswar Goods Transport Association (BGTA). "Hon'ble Chief Minister has asked the concern departments to take up the demand of the transport association and Bhubaneswar Development Authority has already been asked to identify suitable land for creation of a Transport Nagar", said Mishra.
Eight persons of eminence were felicitated on the occasion by Dr Raghunath Mahapatra, Padmavibhusan, who graced the occasion as Chief Guest. While Priyadarshi Mishra and Ananta Narayan Jena were felicitated for their excellence in politics, Sunil Kumar Das of The Prameya and News-7, Columnist Janakish Badapanda, Legal practioner Akshya Prasad Behera, ACP (Traffic) of Bhubaneswar Police Jatin Panda, Journalist Bidhu Bhusan Pattanaik and Tata Motors were felicitated in the occasion.
Welcoming the guests and the audience, BGTA President Niranjan Praharaj briefed the need of a logistic park. He thanked Odisha government and the Chief Minister for showing keen interest for developing a logistic park and proposed to name the same as "Biju Pattanaik Paribahan Nagar". He hoped that the dedicated city can be dedicated to the city people much ahead of 2019, if all take interest. R.K. Nayak, Secretary of BGTA presented his annual report and also proposed vote of thanks.